New York City debuts for-hire vehicle data hub
A new data hub from New York City's Taxi and Limousine Commission will grant residents and officials insight into the way for-hire vehicles move around the city.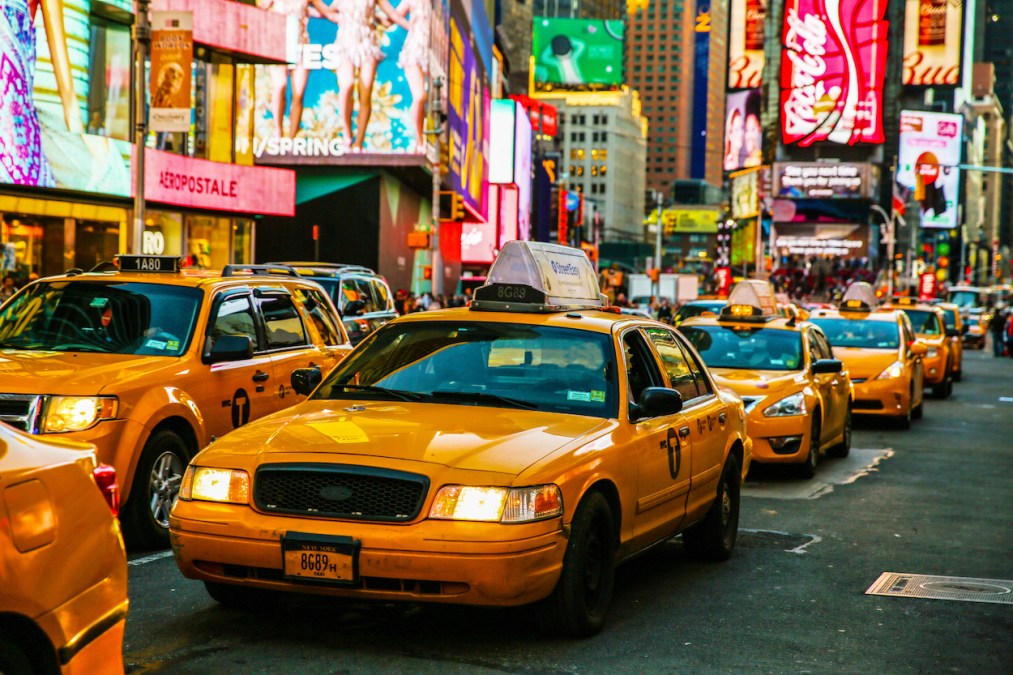 The New York City Taxi and Limousine Commission last week launched a new online public data hub designed to inform residents and policymakers how taxicabs, limousines and cars hailed through apps like Uber and Lyft move around the city. The goal, officials say, is to reduce congestion and improve driver safety.
The data hub collects information from the city's open data portal and the TLC website, neither of which tracks identifiable driver or passenger data from the city's taxis, limousines or from the private companies that operate in the city. Instead, the TLC collects geographic and temporal data on where and when rides begin and end, as well as payment types and passenger feedback ratings. On the data hub, which was built in-house by the TLC's analytics team, users are able to visualize that data through satellite heat maps and trend graphs, as well as compare traffic across different boroughs, industries and time periods.
"TLC's new data hub will bring TLC data to life for everyone who wants to better understand how New Yorkers get around," Bill Heinzen, the TLC's acting commissioner, said in a press release. "Whether you are a student, an entrepreneur, an advocate, or a policymaker, users can customize what information they want to see about for-hire transportation by area, date and by industry sector."
The data hub reveals, for example, that there were 3 million more trips overall in TLC-regulated vehicles in December 2018, an 11 percent increase compared to December 2017. But the number of trips in traditional yellow cabs dropped 14 percent over that same period.
Cities like New York have been trying to get a grip on the transportation data that companies like Uber, Lyft and others hold on millions of urban residents for years, both to collect data and to further their efforts to build multi-modal transportation networks.
David Do, the director of Washington, D.C.'s Department of For-Hire Vehicles, said that finding a synergy between government-owned transit, like the D.C. Metro, and the ride-hailing firms is one of his department's priorities. Mandy Bishop, a program manager for Smart Columbus in Columbus, Ohio, told StateScoop in June that cities recognize the value in using private for-hire transportation data to solve congestion issues, but struggle to complement it with regularly collected public transit data.
New York, though, has a track record of using TLC-collected congestion data to enact policy, said Rebecca Harshbarger, the commission's press secretary. A June report from the city, using for-hire vehicles' speed and wait-time data, found traffic congestion has worsened since 2010, due at least in part to the rise of high-volume for-hire vehicle services, which the city defines as those that book at least 10,000 rides per day. In December 2018 alone, that category — which includes Uber and Lyft — made 20.6 million trips throughout New York, according to the data hub.
The TLC adopted new rules earlier this month seeking to limit the cruising time that for-hire vehicles spend without a passenger and to establish regular licensing reviews for livery drivers, following a 2018 law aimed at reducing congestion, especially in Manhattan.
"New York City is a worldwide leader in data collection for taxis and app-based services which they have used to develop and implement key policy solutions to keep our streets less congested and protect drivers," Deputy Mayor Laura Anglin said in a statement. "This new data hub increases transparency and gives access to a wealth of metrics on how New Yorkers get around."