Washington, D.C., scooter regulations are 'impossible', Bird says
The city is raising its scooter fleet cap from 400 to 600 per company, but the companies say that's still not enough to provide equitable service.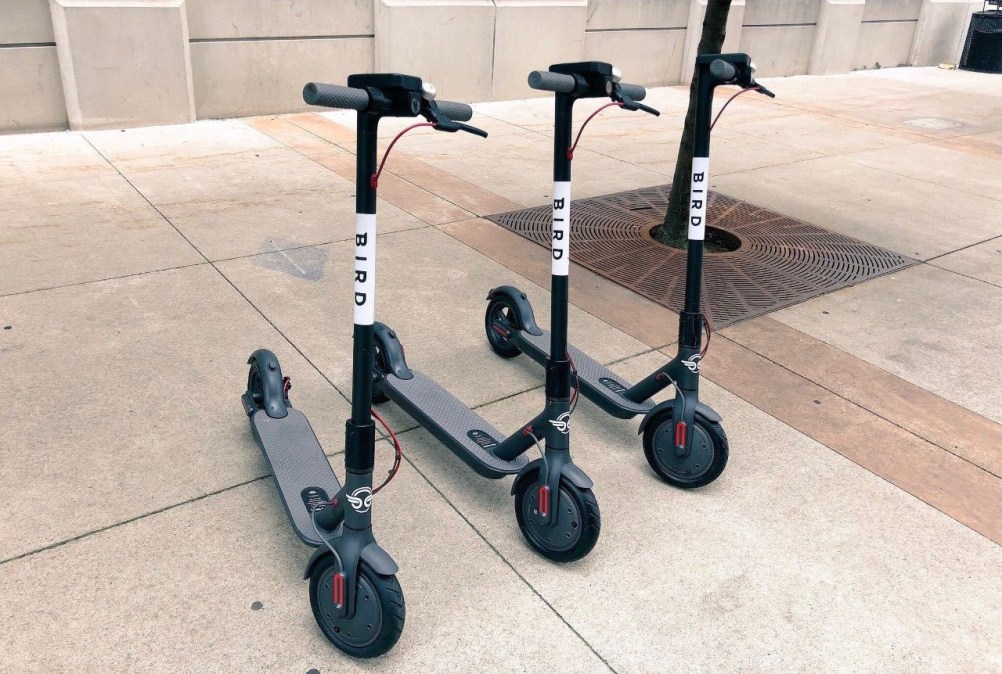 In response to new regulations and terms and conditions published by Washington, D.C.'s department of transportation last week, Bird, one of the most popular electric scooter providers, said "it is impossible for any provider to serve the D.C. community," if the rules take effect next year.
In a letter Sunday to recently re-elected D.C. Mayor Muriel Bowser, David Estrada, Bird's head of government partnerships, outlined the company's concerns with the city's recent proposals for scooter companies. In the letter, which asks Bowser to "intervene" in the regulation process overseen by the District Department of Transportation, Estrada laments the city's new proposed cap on the number of scooters each company could operate in the city — 600, with a potential quarterly increase at DDOT's discretion. D.C.'s current cap is 400 scooters per operator.
"The Department of Transportation's proposed cap on the number of e-scooters available to the people of D.C. eliminates any chance of this program being equitable, of solving issues related to transportation deserts in the city, and ultimately of getting more cars off the road," Estrada writes.
He also notes that the new rules would give scooter companies incentives to put vehicles in "popular, high-density areas — not in historically underserved areas," which he said would be optimally beneficial to city residents.
Estrada's position is shared by his competitors at Lime, another popular dockless vehicle company operating in the city. But the companies are not satisfied by the 50 percent increase offered in the proposed regulations. A Lime spokeswoman told the Washington Post last Thursday that 600 scooters would not be enough to "reliably and equitably serve D.C. residents throughout the city in its entirety."
Estrada also alleged that the regulations are "antithetical to Washington D.C.'s climate plan, and its long standing history as a leader in sustainability," claiming that rides taken on Bird vehicles since the company arrived in the city in March have resulted in a 516,000-pound decrease in carbon emissions as a result of trips taken on scooters instead of in cars.
The terms and conditions, published last week, would go into effect Jan. 1, but the deadline for companies to apply for 2019 permits is Nov. 19. The city is hopeful that the current non-compliant vehicles can be switched out without a disruption of service — but ultimately, it's not up to the city.
"We want to be in a situation where the program continues without completely shutting down, but it's really up to the companies — what their ability to launch in compliance with the permit terms, what that would be and under what timetable," said Jim Sebastian, DDOT's associate director for planning and sustainability.
In addition to fleet-size caps, the new terms and conditions would require that each vehicle have a cash or non-credit card payment option, as well as a maximum speed of 10 miles per hour, slower than the current fleet's maximum of 15 miles per hour. All scooters would also be required to display a toll-free phone number for residents to report bikes and scooters that are parked illegally.
Lime offers a cash-payment option through a partnership with PayNearMe, which allows residents that qualify for the company's low-income program to pay for discounted rides in cash a local convenience stores like CVS and 7-Eleven. Bird does not have an equivalent option.
Read Estrada's letter to Bowser:
Bird DC Letter_11.11.18 by Benjamin Freed on Scribd