Disability rights group sues San Diego, e-scooter companies for clogging sidewalks
Disability Rights California claims in a suit filed earlier this month that e-scooters are blocking walkway access for people with disabilities.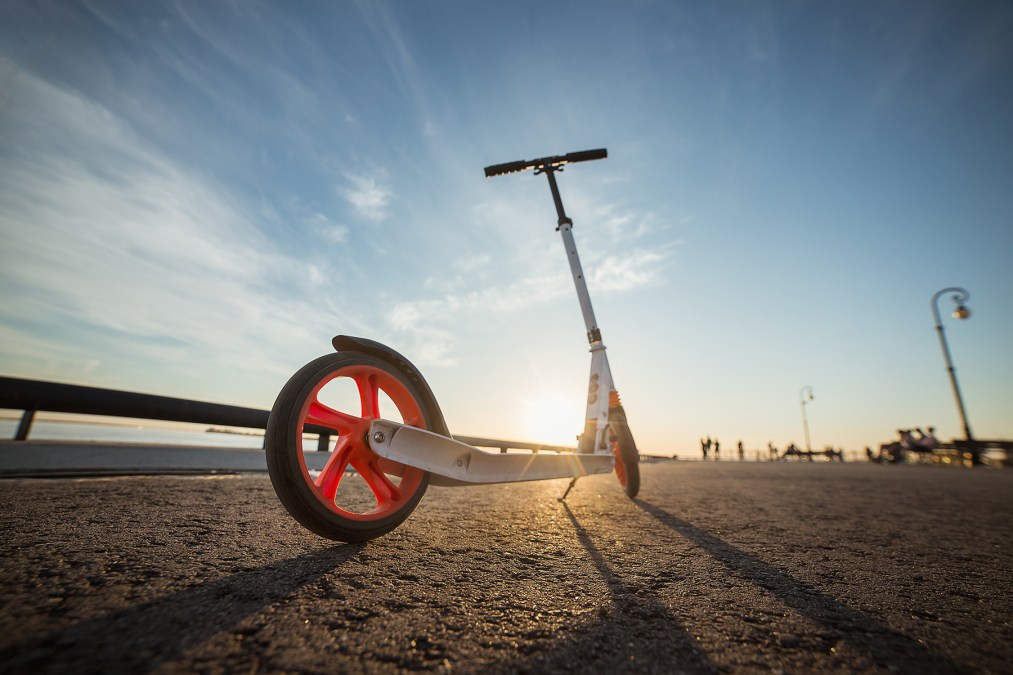 In a class action lawsuit filed earlier this month, a nonprofit is arguing that "dockless scooters" have made sidewalks unsafe for disabled San Diego residents.
The suit, filed Jan. 9 by Disability Rights California, a nonprofit protection and advocacy agency for people with disabilities, will affect as many as 150,000 San Diegans with disabilities, said Ann Menasche, the group's senior attorney.
"People with disabilities will benefit disproportionately from strong regulations just as they are suffering disproportionately now from the scooters," Menasche told StateScoop.
The suit charges that the scooter companies Bird, Lime and Razor, along with the City of San Diego, have violated the federal Americans with Disabilities Act and state anti-discrimination laws by failing to maintain the accessibility of the city's public sidewalks, curb ramps, cross walks and transit stops for people with disabilities." The lawsuit attempts to remedy this issue by seeking an order prohibiting the companies from operating on public walkways.
"The Scooter companies have treated our free public walkways as their own private rental offices, show rooms and storage facilities. The city has done nothing to stop them," Bob Frank of Neil, Dymott Attorneys says in a press release.
Electronic scooters are one of the latest technology trends to roll out in the transportation industry, and their takeover has been swift. A year and a half after the first Lime scooter hit the streets of San Francisco, electronic scooters of all kinds have become ubiquitous in urban areas.
Electric scooter companies emphasize the upside to the new mobility technology in their marketing. "Bird encourages clean, car-free alternatives," its website says. About 5.2 million pounds of cumulative CO2 were kept out of the atmosphere by Lime scooters in its first year, the company's One Year report found. And according to Razor's website, its scooters are designed "for max performance safety and a great ride."
But the abundance of these zippy two-wheelers has unleashed a fierce debate, and this latest lawsuit is but one of several against scooter companies.
In Oct, 2018, a class action suit was filed in a federal court in California accusing several scooter companies of "gross negligence" and "aiding and abetting assault" for the cluttered walkways they caused. In Austin, Texas, this month, a man sued Bird for more than $2,400 in medical bills he says he accrued after tripping over a scooter on a sidewalk.
People in other states are equally upset by the chaos scooters seem to have created.
@ScottsdalePDI live on Scottsdale Road in north Scottsdale. I am disabled and must use a small mobility scooter. Every day I am injured by people living in these green scooters everywhere. In the middle of sidewalks everywhere. Please help. #Scooters

— Kevin Porreco (@PorrecoKevin) January 15, 2019
Lime told StateScoop in an email that, "public safety has always been at the very core of everything we do at Lime. From Lime's "Respect the Ride" campaign — which is focused on educating riders on responsible riding, to our development of built-in sensor technology to detect if a rider is abiding by local riding laws, we are committed to keeping our communities safe for everyone."
Lime declined to comment on the ongoing litigation, and Bird and Razor didn't respond to a request for comment on the lawsuit.
Menasche said bringing the case to trial could take a few years but that her organization "hopes that other disability rights organizations take action. We hope we are setting a good example."