Pandemic kindled 'newfound interest' in government's IT modernization project
Google executive Todd Schroeder said recent successes rapidly upgrading legacy systems in state and local government will have a lasting effect on the mindsets of IT leaders.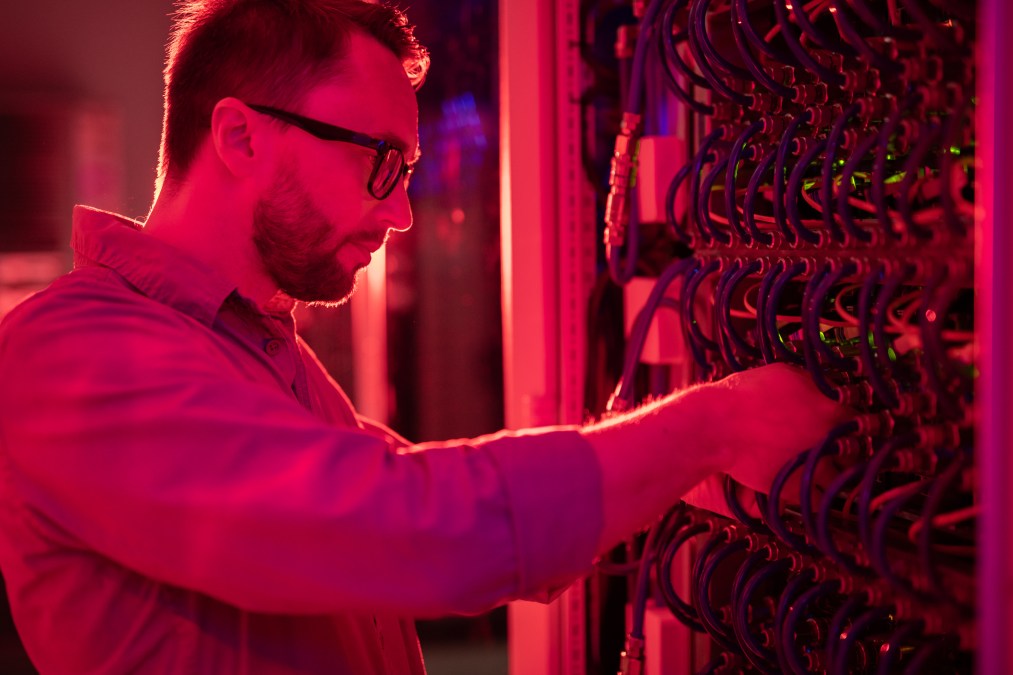 The relative ease with which state and local governments have adopted new technologies forced upon them by the coronavirus pandemic could usher in a more flexible mindset in a sector that has traditionally been slow to change, a Google executive told StateScoop in a recent interview.
Google's Todd Schroeder, who published a blog post Monday outlining some of the company's successes in assisting state and local customers as they've fielded surges in unemployment claims, requests for health care advice and internal network traffic from remote workers, said that in his recent work with government he's observed near-overnight transformations to systems, like mainframes, that organizations had avoided for decades.
"We're seeing a newfound interest and priority to digitize," Schroeder said. "I think we're finding that that's really predicated on the idea that we need to bring business agility back to government. The ability to adapt was pretty brittle."
While large enterprise systems in state government can take years or even decades to complete, the pandemic has compressed timelines and, in some places, has rapidly altered expectations about how long it should take to complete a project.
Unemployment systems, which many states house on decades-old mainframes, proved especially vulnerable when record numbers of claims for insurance began flooding in. The most critical services are usually the last to be migrated off a state's mainframe and with the potential danger of disrupting operations and the cost of migration hanging in the balance, administrators have historically been reluctant to decommission the technology. But Shroeder said the pandemic is chipping away at that mindset.
"Some of the things that we in the market have been concerned about changing, like mainframes, because of the risks, well, the risks are justified now because we had a dire situation," he said. "We were afraid to change the mainframe, but we in fact changed it overnight or in two days with no fallout."
Government officials have flocked to cloud services in recent months, seeking a way to rapidly scale their file-sharing and remote-access capabilities. Many agency heads prioritized the quality of their constituent services before the pandemic, but the erratic nature of the health crisis has made the previous capacity of many of government's legacy system untenable as they seek to provide service levels on par with the private sector.
Schroeder's blog post notes that the Illinois Department of Employment Security, which uses automation technologies from Google and Cisco to relieve overloaded staff, can now answer 400,000 questions per day. Google's "virtual phone agent" in Illinois, meanwhile, answers 40,000 calls per day after-hours, the company claims.
Google worked with the New York Department of Labor and the State Office of Information Technology Services to streamline an application that was accepting hundreds of thousands of claims each week. Cloud technology made it possible 100,000 users to log in to the new application within 24 hours of its launch earlier this year.
Before the pandemic, government organizations often avoided making big changes quickly because it was viewed as risky, but IT modernization might turn out to be both easier and more financially beneficial in the long run than many believed, Schroeder said.
"I think some of the reasons we haven't been doing things have been proven possible [are no longer present.] And we shouldn't stop now," he said. "We should see this through and I think we'll see a continued increase in velocity of modernization not only because we don't want to be in this situation again, but it actually makes good sense for the taxpayer."