Digital services aided domestic-violence survivors during pandemic, New York officials say
During Domestic Violence Awareness Month, New York officials are educating the public on technology's role in mitigating and supporting abuse.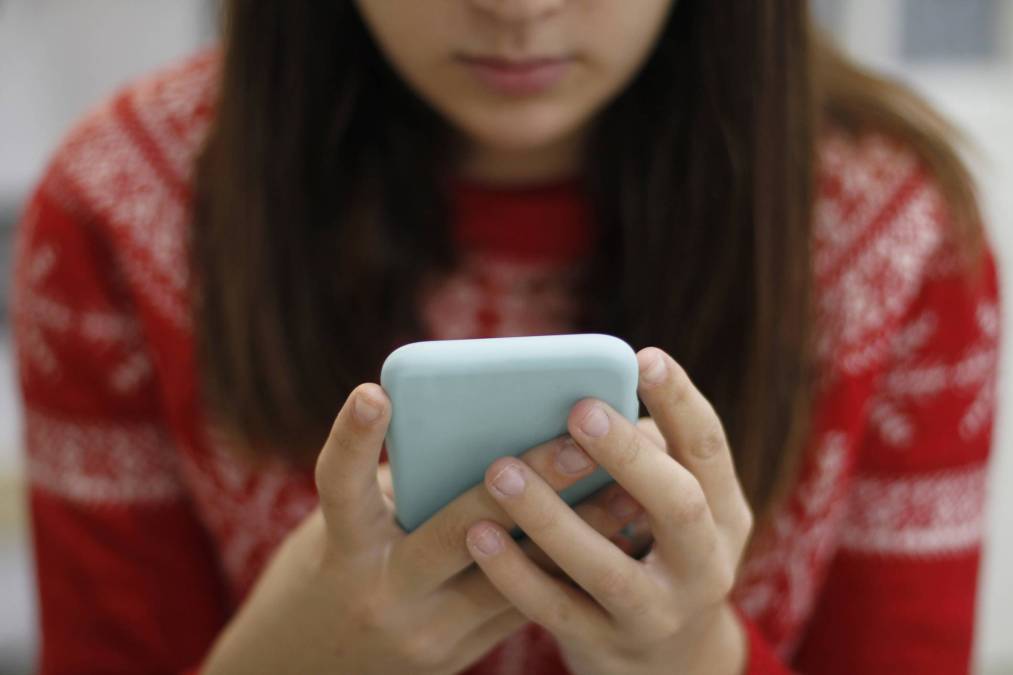 In response to rising rates of domestic violence during the pandemic, New York State officials this month announced new funding for programs to support housing and violence-prevention programs, along with a public-awareness campaign that highlights the role that technology can play both in preventing and enabling abuse and harassment between partners.
Gov. Kathy Hochul last week, while marking October as Domestic Violence Awareness Month, pledged $6.5 million in new funding for dozens of organizations providing services to domestic-violence survivors. She also announced an event later this month featuring academics and technology analysts who'll share recommendations for mitigating technology misuse and and strategies for survivors to heighten their levels of safety and privacy.
Officials at the state Office for the Prevention of Domestic Violence, which is organizing the event, told StateScoop they've seen firsthand during the pandemic the influential role that technology can play when placed in the right hands. While many agencies rushed during the pandemic to modernize their health data or unemployment insurance systems, the office created a text- and chat-based system that allows domestic-violence victims to seek help without speaking their concerns aloud.
"Our role is to make sure that the domestic- and sexual-violence services are as robust and responsive as possible," said Christine Sadowski, the office's external affairs director. "During COVID when we knew it would be even more difficult for survivors to access services by telephone — because obviously you're in lockdown with an abusive partner, it's going to be very hard to have a conversation on the phone — our thought and hope was that things like being able to chat from your laptop or text from your phone might be a way for people who really need to reach out to be able to access those resources they need."
Sharon King, a community resources specialist who's organizing this month's event, said that strategy has been validated by feedback from their users.
"We heard a lot on the chatline people were able to make it look like they were talking to family members or friends on their phone while they were really texting the hotline," King said. "Or they made it look like they were doing schoolwork, when really they were chatting on the hotline."
Health organizations and nonprofits warned early in the pandemic that a decreased level of domestic-violence reports indicated the inability of partners to call for help and that rates of domestic violence and abuse were actually rising. According to the National Coalition Against Domestic Violence, more than 10 million adults in the U.S. experience domestic violence each year, and half of all female murder victims are killed by intimate partners.
Digital services can enable domestic-violence survivors to accomplish a wide range of tasks that might otherwise prove difficult, King said, including filing order protections and attending online court hearings.
"There's a lot of courts and communities that are going to maintain the ability to have hearings remotely because they have learned that it really contributes to a survivor's sense of safety when having to attend those kinds of things," she said. "With their partners present they can become very intimidated."
At the New York event later this month, titled "Balancing Technology Innovation and Safety within the Context of Gender-Based Violence," experts are to highlight the many ways that abusers increasingly use technology to stalk, manipulate and surveil their partners. King said frequent misuses of technology include using a partner's password to monitor their activity, using spyware to monitor location or simply using devices to constantly threaten, intimidate or emotionally abuse.
"We're hearing more and more about abuse of smart home devices to monitor, harass, gaslight," King said. "Things like the doorbell systems, home security, the AI appliances, thermostats, lightbulbs."
Despite the many ways that technology can be misused, King said technology isn't to blame and can be used to refute abuse.
"Technology empowers survivors," she said. "It breaks down isolation, it assists them with making informed decisions about their well-being and safety. It promotes their independence and confidence and competence so they can access information and services, communicate with support systems and service providers."
The $6.5 million Hochul announced last week follows $1.5 million the state awarded in February to supply domestic-violence organizations with Wi-Fi, mobile devices and digital advocacy programs.
The National Domestic Abuse Hotline can be reached by calling 800-799-7233, chatting on its website at thehotline.org or texting "START" to 88788.
New York state's domestic and sexual violence hotline can be reached by calling 800-942-6906, texting 844-997-2121 or chatting at opdv.ny.gov.