State, local tech leaders push for post-pandemic modernization
NASCIO Executive Director Doug Robinson and other tech leaders told members of Congress how state and local tech can mature after COVID-19.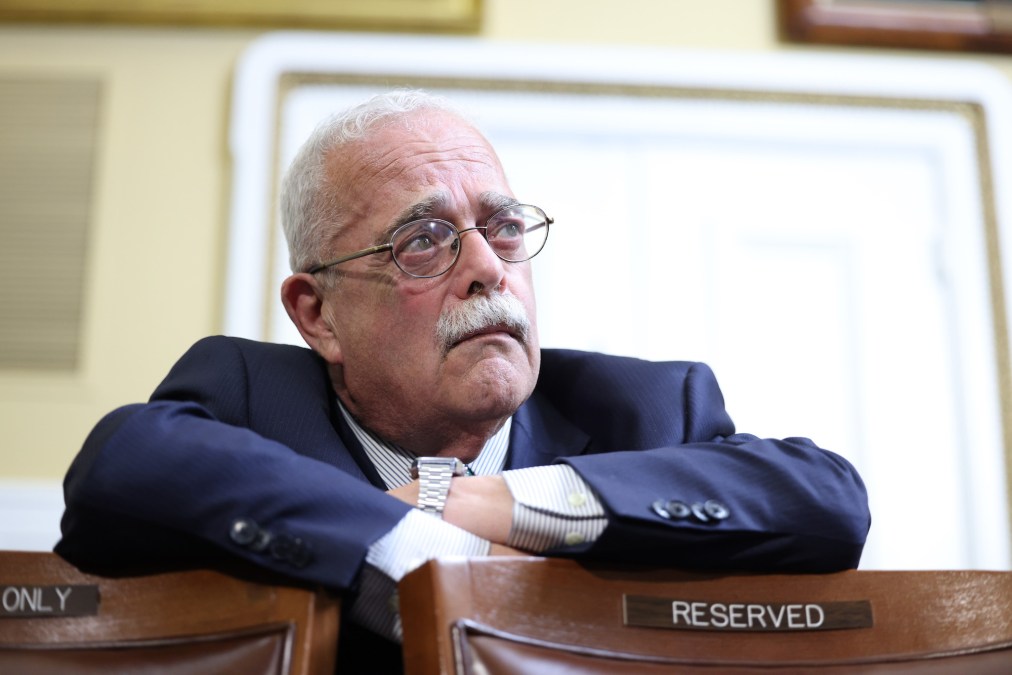 A group of state and local IT advocates on Wednesday told members of the House Oversight and Reform Committee that while tech officials across the country made great strides amid the difficulties of the COVID-19 pandemic, government must ensure robust modernization continues as the crisis wanes.
Addressing a subcommittee on government operations, Doug Robinson, executive director of the National Association of State Chief Information Officers, said that while the pandemic forced the group's members to make quick decisions in response to citizens' needs and the demands of remote work, states still need to lay groundwork for the future.
"There is no doubt COVID-19 served as the forcing mechanism for states to rapidly invest in short-term technology improvements and automation to ensure the continuity of government in a largely remote environment," Robinson said in his prepared testimony. "Yet, as the worst of the deadly pandemic appears behind us, we are currently at a crossroads as to whether the technology and business practice lessons learned over the past fifteen months are here to stay or were just short-term stopgaps."
Robinson said that heading out of the pandemic, state CIOs are focused on five priorities, including improved customer experiences, expanded remote-work options, greater use of collaboration software, continued broadband expansion and — perhaps made most urgent by the pandemic — investments in modernizing legacy software. Robinson told Rep. Gerry Connolly, D-Va., the subcommittee's chairman, that during the pandemic half of all states accelerated their modernization programs with a focus on citizen services.
But there are still hurdles to making lasting improvements, Robinson said, including ongoing funding dedicated to modernization projects, and NASCIO's longstanding desire that the federal government harmonize the cybersecurity and data reporting regulations it imposes on states, which Congress' own accounting arm has called redundant and overly burdensome.
'A great pivot'
The freewheeling session touched on several other tech and tech-adjacent issues, including the risks posed by ransomware, tech workforce retention and unemployment fraud during the pandemic. Robinson acknowledged that events since March 2020 have sometimes been overwhelming for government IT, especially when it came to shoring up high-demand systems like unemployment insurance.
"The challenge is the magnitude of changes taking place," he said. "It's the business process and need for citizen service. States had not scaled their systems."
Robinson predicted that over the next few years, more states will push more of their services onto cloud platforms and expand their collaborations with private-sector counterparts.
"That's been the recipe for success in the states that moved very quickly," he said.
Alan Shark, executive director of CompTIA's Public Technology Institute, told a similar story from the perspective of local IT officials.
"We witnessed a great pivot," he said. City and county CIOs, he added, "worked 14- to 18-hour days teaching people how to use computers to make the business of government continue. This was a technological revolution that came about because of a major pandemic."
'A very big change'
House members, including Rep. Ro Khanna, D-Calif., pressed Robinson and other witnesses about why digital services have often been slow to improve. Code for America CEO Amanda Renteria said poor digital design often stems from systems being designed for government use, rather than customer experience. She said her organization often begins its work with agencies by taking officials through a process as experienced by, say, a person applying for a social-service benefits.
"Walk their shoes, try it yourself," Renteria said. "It's easy to see then there's something wrong with the system. The crisis made it clear what we are trying to do."
Teri Takai, a former Defense Department CIO and vice president of the Center for Digital Government, echoed Renteria's assessment.
"In the past, each agency tended to think of pushing their information out and pushing out based on their identity," she said. "What's changing is the concept of not thinking about how government is organized but rather than what the citizen needs, and that's a very big change."
Further investment needed?
While the Wednesday's hearing was not pegged to any specific legislation or funding program, the issue of paying for continued modernization initiatives lingered over the conversation, with several House members noting the hundreds of billions of dollars of COVID-19 relief directed to states.
"I think the prudent advice is: use what you got to do as much as you can and include IT investment in that menu," Connolly said in an interview. "There could be more money following and there will be in broadband. Never in history have we provide this level of resources to state and local government."
Robinson told StateScoop he took the hearing as an "opportunity to be more positive about all the things our state members did."
But he also said that members of Congress and states' political leaders should note that modernization initiatives, beyond pandemic-era fixes, require more time and resources.
"This is one-time money and these projects take three or four years," he said.