'Speed is expected' in government's post-coronavirus IT projects
The Indiana Department of Child Services is developing new tools rapidly as the state reopens — a trend the agency's CIO said he expects to continue.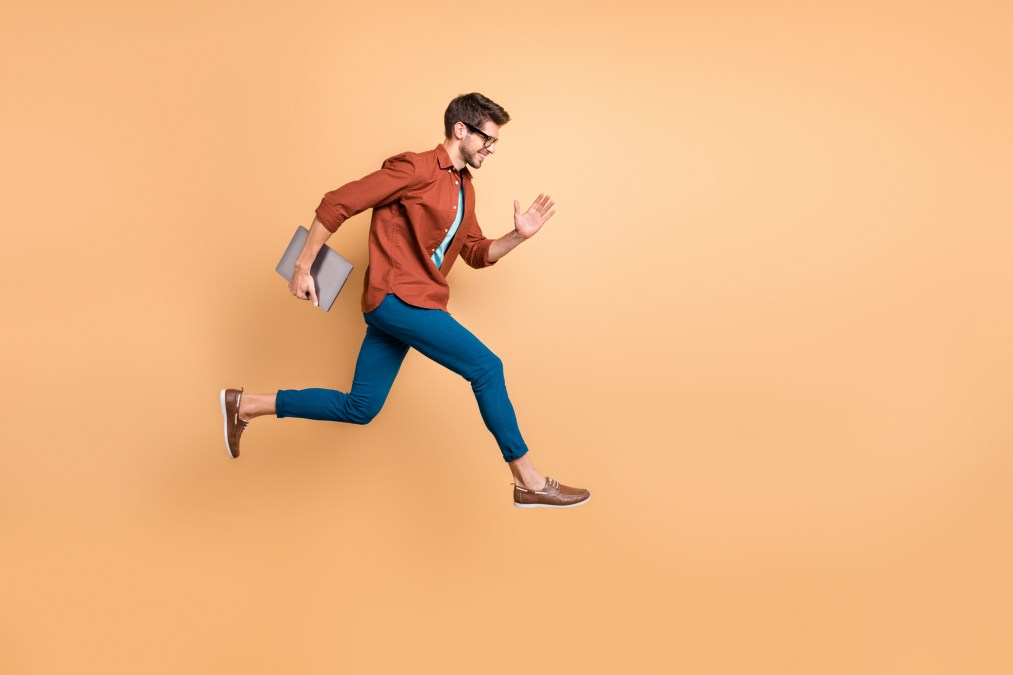 The coronavirus pandemic has forced millions of people to conduct their educations, careers and health care from home, pushing the boundaries of remote communication and project management for government agencies around the country. But some stakeholders say the virus has permanently proved the "normal way" of administering long-term IT projects is obsolete.
During a webinar hosted by Mulesoft, which builds data-integration tools for state and federal government agencies, Kevin Jones, chief information officer of the Indiana Department of Child Services, said COVID-19 has helped him prove to others in state government that IT projects can be done quickly, remotely and efficiently.
Jones, who is in charge of overseeing technology that more than 4,000 caseworkers and 25,000 foster children rely on, attributed much of his agency's rapid technological response — including systems that allocate personal protective equipment and track medical records — to making iterative changes on-the-fly, often over video conferencing.
"You can't unsee this," said Uri Sarid, Mulesoft's chief technology officer. "In other words, once stakeholders have seen what can be done, how fast it can be done, how much you can actually very quickly iterate and come up with new solutions. We're not going back to the normal way of two- and five-year projects. This is going to be one of those long-lasting things where speed is now going to be expected."
Once the coronavirus pandemic began spreading throughout Indiana, Jones, who's been with the state government since 2017, said he needed to devise a way to evenly divide the agency's PPE stockpile among its caseworkers, who still had to make home visits to check on foster kids and families. To prevent hoarding, Jones said he used the data-sharing capabilities provided by Mulesoft and Salesforce, another Indiana DCS vendor, to quickly set up a tracking system that ensures masks and other supplies were distributed evenly among the field staff throughout all of the state's 92 counties.
"A lot of people don't realize that without having the appropriate supply chain available to them, they can't go into homes. And that means we're not seeing children that need us to be there," Jones said. "We [couldn't] execute the continuity of business and risk management that we're responsible for in prevention of loss of life. So this is a life saving solution."
The agency also used Mulesoft's integration capabilities to speed up how medical records are stored and transferred among foster families. Previously, Jones said, the agency had a physical book that vaccination records were kept in for each child in the foster system. With 25,000 children to manage, he said, those books were often not updated when children were moved between families. To address the issue, Jones said he worked with the health department to build a Mulesoft API that could transfer records as children were moved between families, along with data about doctor visits and case history.
Because of Indiana's social distancing rules, only a limited number of the agency's office workers will soon be able return. Jones said that by using an iterative development strategy and video conferencing, his team quickly developed a tool to keep track of who was available and who was in the office at any given time.
"Within a week or two, we had a product that was capable of being rolled out for production immediately. And our team hasn't even gone back to the office yet," he said.
The pandemic has also forced state and local IT shops elsewhere to act quickly as they develop digital tools to track public health and ensure government services can be delivered online. Austin, Texas and Jackson, Mississippi responded to outbreaks almost overnight by using GIS tools to map which neighborhoods the virus is spreading in. States such as New York and New Jersey have in recent weeks rushed upgrades to their legacy IT systems to handle sudden increases in unemployment claims. In California, county clerks deployed new video-conferencing and remote document-verification tools within days to support the temporary legalization of virtual wedding ceremonies.