New York launches web app connecting residents to pandemic benefits
A new "Find Services" site, which directs users to social welfare programs, was developed in concert with Google under the state's "Tech SWAT Team" program.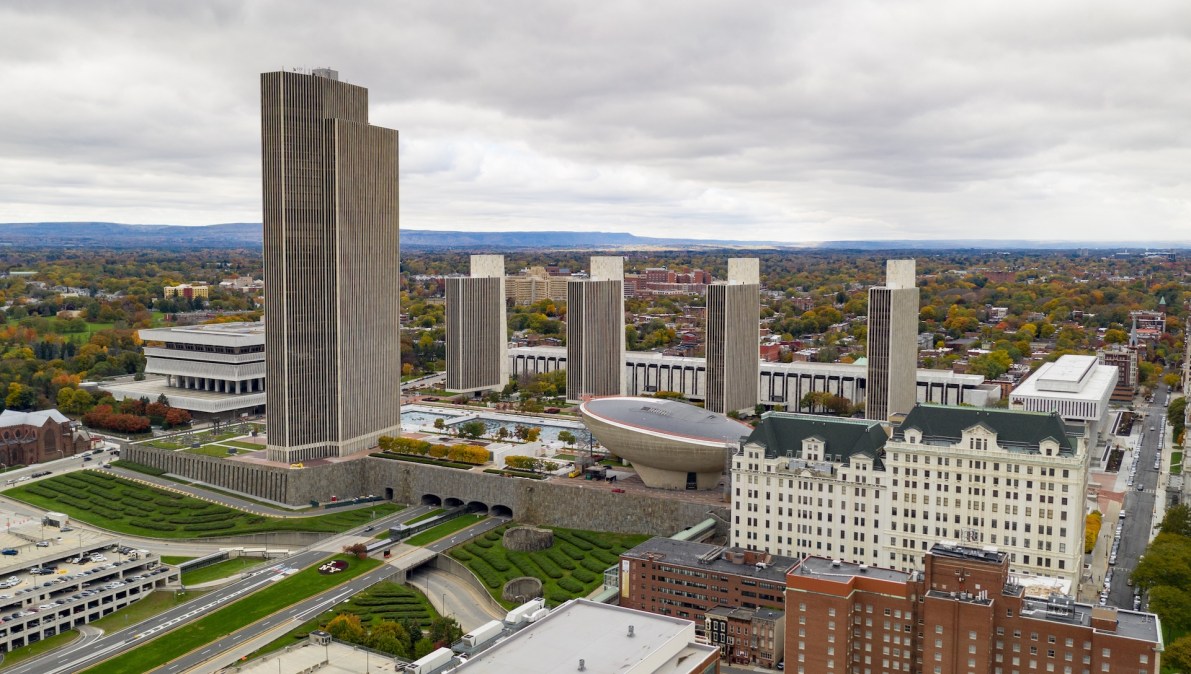 New York Gov. Andrew Cuomo's office on Monday announced the launch a new web application designed to connect residents with social services including unemployment benefits, food assistance and rent and mortgage relief.
The "Find Services" web app was developed by the state Office of Information Technology, the Office of Temporary and Disability Assistance and a group of 10 Google engineers. The Google team participated in the site's development under New York's "Technology SWAT Team" program, which recruits private-sector technologists to volunteer to develop IT components of the state's COVID-19 response.
In a press release, Jacqueline Fuller, the president of Google.org, the search giant's charitable arm, said the Google employees contributed about 10,000 hours of work over a six-month period to launch the new web app.
The app puts users through a questionnaire that asks about the size of their household, employment status, income and whether anyone in the household is disabled, is a veteran, attending college or a member of another group that may qualify for assistance. After filling out the survey, users are shown a list of state-administered services for which they may qualify. Among the programs are supplemental nutrition assistance, food banks, heating assistance, child care subsidies, free meals for children when schools are closed and job placement.
While the Find Services app went live Monday, state officials said it was accessed by about 100,000 people during a three-week pilot period earlier this fall.
"We have received unprecedented support from civic-minded technologists across the state to support our response efforts," New York Interim CIO Jeremy Goldberg said in a press release. "We welcomed that support and worked hand-in-glove with this team to assist those who needed it most."
Cuomo announced the Tech SWAT Team in March, as the first wave of the coronavirus pandemic ravaged New York State and stretched the IT systems that undergird the state's social welfare programs to their limits. In the proceeding months, officials said, the state received offers of pro bono help from nearly 7,000 tech industry workers representing dozens of major vendors. To date, according to ITS, the teams have completed 21 projects — including the Find Services site — which are valued at about $14 million.