Digital services can restore trust in government, NYC official says
New York City CTO John Paul Farmer said that as public trust in government has plummeted, agencies like his can play a key role in bridging the gap.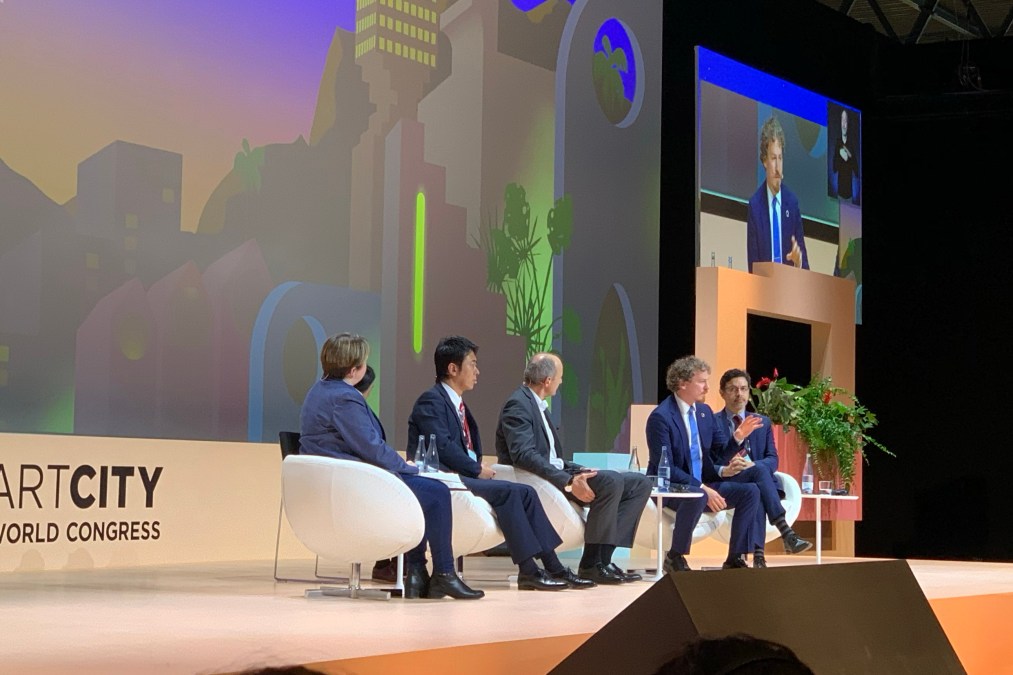 Improving digital services for city residents will play a role in the restoration of trust in government, John Paul Farmer, the chief technology officer of New York City, told a conference audience this week.
"In the 1960s, Pew Research polled the American public and found that 88 percent have faith in their government institutions," Farmer said Tuesday on a panel at the Smart City World Expo in Barcelona, Spain. "That number is now between 13 and 15 percent. There are a lot of reasons for that."
That decline in trust, he said, puts a greater onus on government officials to connect with their constituents by providing digital services that reach them in their communities.
"There's this growing divide between the experience that someone has getting services from the private sector, versus what they get from their own government," he said. "That's something we can fix. The trust that people put in their government has to be backed up by action, it has to be backed up by what we deliver to them."
The divide between the quality of services offered by the private and public sectors presents a quandary for a city like New York, Farmer said, because the city needs to roll out more responsive, mobile-enabled services for its residents while still closing a digital divide that leaves many poorer neighborhoods without robust internet access. It's up to city technology officials to address that gap, he said.
"Sometimes it's an issue of infrastructure, sometimes it's an issue of affordability, but sometimes it's an issue of inclusion," Farmer said. "Some people don't feel like going online is for them, they don't understand the impact it could have to them or their family."
To combat that, Farmer's office is working on both digital literacy and education, as well as promoting digital rights through the Cities Coalition for Digital Rights, an effort that Farmer's predecessor, Alby Bocanegra, introduced at last year's Smart City World Expo. Farmer said the coalition, which started with New York, Amsterdam and Barcelona, has since grown to 50 cities.
"The coalition has now grown to 50 cities around the world, and working together on their shared values to ensure that [cities] are doing their part to protect their residents," Farmer said.
Education on digital literacy is also a key part of Farmer's strategy, but he said the traditional approach of a computer-science-for-all education initiative is not enough to bridge the gap. City officials, he said, must help residents understand how their personal information is treated online and also advocate for greater digital rights.
"There are a lot of people who aren't in fifth grade or 10th grade in high school now," he said. "How are we helping them understand the data privacy, data usage policies they're signing up to? If we could help promote better understanding, as well as give people more of a say, and make sure that they know their government is responding to what they want to be doing in terms of regulation and legislation, that can go a long way toward helping to start addressing the gap that we see in trust in our society."
Editor's Note: The travel expenses for StateScoop to provide news coverage of the Smart City Expo World Congress in Barcelona, Spain, were paid for by Mastercard.