New York awards city employees for innovation work
The inaugural round of NYC[x] awards recognized several data projects undertaken by city agencies during the COVID-19 pandemic.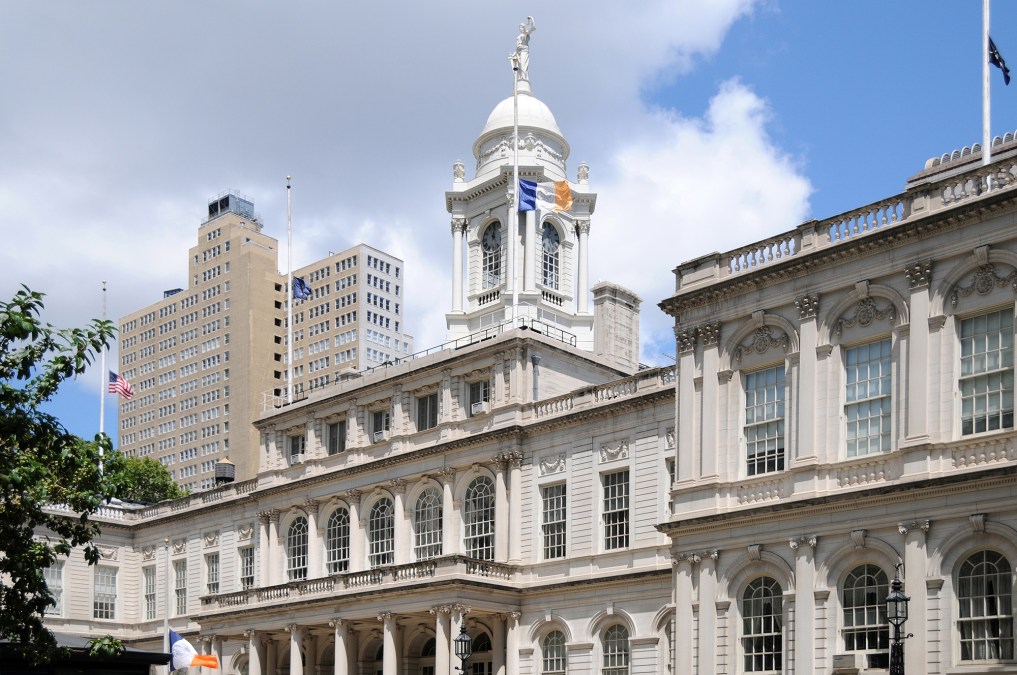 New York City officials on Thursday named eight city employees and teams as winners of new innovation awards given by the Mayor's Office of the Chief Technology Officer.
The NYC[x] awards, distributed in a virtual ceremony last week, recognize the "ingenuity and dedication" of city officials that used technology to advance the city's use of data analytics and management, procurement processes, GIS data and digital services, among other technology efforts. Three of the eight awards — which were open to all city workers — were given out to individuals who consistently use technological innovation in their work for the city, while five were given out to teams for projects that exhibited "creative use of forward-thinking tech/innovative approaches," according to a press release.
"[The winners] have applied technology in new and impactful ways to improve life here in the Big Apple," John Paul Farmer, the city's CTO, said in the press release. "Collectively, the honorees are exemplars of what public service can and should be. These people and projects show the vision, ingenuity, and grit that put New York City public servants in the very top tier — not just in the United States, but around the world."
The five program-based awards were categorized by the impact that the program had on the city. A team from the Department of Health and Mental Hygiene team won the digital transformation award for their work in updating and maintaining the Citywide Immunization Registry during the COVID-19 pandemic, building out a public-facing online portal for vaccine providers to use and a back-end database to maintain the vaccination status of New York City residents.
Another prize — the "Mayoral Priority" award — was given to another health department team that aggregated data from the city's disparate medical systems to create public data-driven dashboards at the onset of the COVID-19 pandemic, giving local and state leaders a better understanding of how the virus spreads.
Other awards recognized work not related to the pandemic: A Department of Sanitation team won a cultural transformation award for replacing a paper-based system for managing snow and garbage removal with a fully digital platform based on open-source tools.
In total, 168 individuals across 20 city agencies were nominated for NYC[x] prizes.