Private NYC coalition to share data with city for pandemic recovery
Eleven tech companies, nonprofits and community organizations have agreed to share their data with the city as agencies strive to understand the coronavirus pandemic's effects and how they can mitigate them.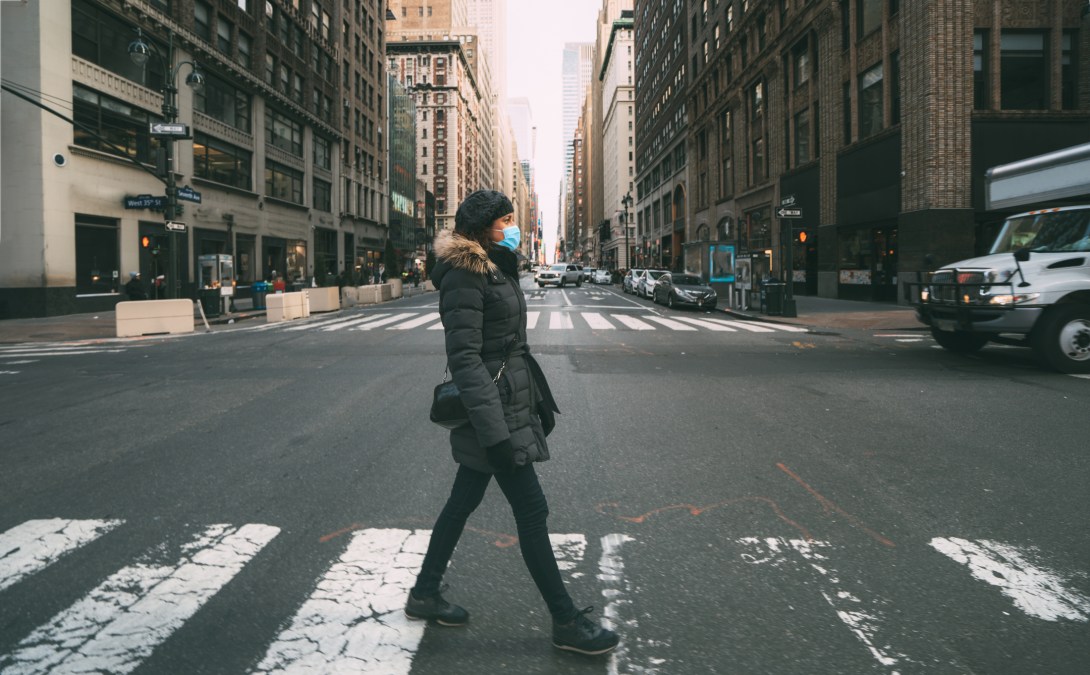 Eleven technology companies, nonprofits and community organizations have joined a coalition to share their proprietary data — such as where people are visiting, shopping, eating and conducting real estate transactions — in an effort to help New York City officials better understand the needs of residents during the coronavirus pandemic.
Mayor Bill de Blasio announced the "NYC Recover Data Partnership" late last month as a new structure for corralling data from community organizations and the private sector that would normally be kept internal. The initial cohort of organizations that have signed onto the partnership so far include LinkedIn and Foursquare, a social network that relies on users "checking in" to different restaurants and businesses, as well as a host of local startups that will provide localized public health and safety data to the city.
While New York City already manages a robust open data portal, the new partnership will track more closely how New York City residents are conducting business and spending their leisure time during the pandemic, de Blasio said, and hopefully identify which industries and neighborhoods have been hit the hardest.
"As we recover from COVID-19 and build a fairer city, it's essential that we make decisions based in data, facts, and an understanding of the lived experiences of all New Yorkers," de Blasio said in a press release. "That's why we're launching the NYC Recovery Data Partnership to harness data from partner organizations that will help us identify and support local industries and communities that are most in need. I call on other civic-minded organizations to join the Recovery Data Partnership as a way to contribute to the City's recovery efforts."
Each of the partner organizations will submit a portion of the data they normally collect to the repository, which is expected to grow as city officials begin to understand the long-term economic effects of the pandemic. Foursquare, for example, will share aggregated data on which businesses people are visiting throughout the city, while Upsolve, a nonprofit startup that helps people file for bankruptcy quickly, plans to share the demographic information that helps explain why New Yorkers are declaring bankruptcy. The city hasn't announced any policy decisions or initiatives based on the repository yet, but officials said the data will help make the city's recovery more equitable as data comes in.
"Data is power – and the more that we share data, the stronger we are and the faster we recover. The NYC Recovery Data Partnership will help us see what is working – and what isn't – across many sectors and communities. This unique partnership will generate new ideas, perspectives and solutions to address today's and tomorrow's unprecedented challenges. I have no doubt that when we plan together, we create a stronger, more equitable and more resilient New York City," said Marisa Lago, director of the Department of City Planning, in the announcement.
Companies and community organizations can apply to join the partnership online, while any agency that wants to access the data will have to submit a data-request application that outlines what they'll be using it for, which will be reviewed by NYC Chief Analytics Office Kelly Jin and the city's policy and operations directors, Dominic Williams and Jeff Thamkittikasem. Transparency is one of the three guiding principles of the partnership, along with equity and privacy. The partner organizations have agreed to follow the city's privacy guidelines and are required to submit data from different neighborhoods, ensuring that the repository is representative of all of New York City. While the data won't be publicly shared, the city officials said they intend to show how the data's being used and affecting policy or recovery operations.
"It is through collaboration that society accomplishes its grandest goals and solves its hardest challenges," NYC Chief Technology Officer John Paul Farmer said in the press release. "The NYC Recovery Data Partnership exemplifies how industry and government can combine their unique strengths to collaboratively respond to and recover from a world-changing crisis."