Philadelphia to explore city-branded cryptocurrency
Philadelphia CIO Mark Wheeler said Mayor Jim Kenney has given his approval to start considering a relationship with CityCoins, which has also minted digital currencies for Miami and New York.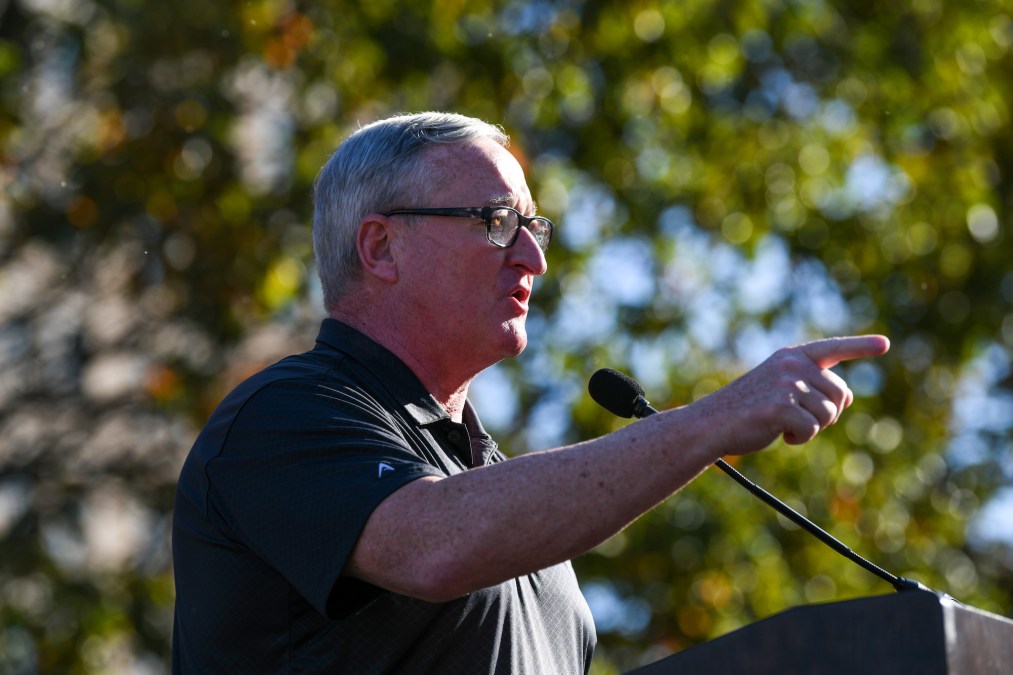 Philadelphia Mayor Jim Kenney has given the go-ahead for the city to begin exploring a partnership with CityCoins, a cryptocurrency organization that has garnered enthusiasm from mayors in New York City and Miami.
Philadelphia Chief Information Officer Mark Wheeler announced Monday that "Philly is ready" for CityCoins, which creates niche cryptocurrencies for cities it deems to be tech-friendly. Once the organization activates a city-specific coin — current iterations include MiamiCoin and NYCCoin — anybody with access to a computer can mine it, with 30% of the value of each token being deposited into a digital wallet that can only be used by the designated city.
So far, only Miami has formally engaged with CityCoins, with local officials last fall entering an agreement to access a digital wallet funded by MiamiCoin mining operations. The Miami wallet, which peaked at more than $32 million in value on Nov. 30, has since dropped to about $16.7 million amid a bitcoin-led cryptocurrency slump.
But Wheeler told StateScoop he's convinced the mayor and Philadelphia officials to hop on board next.
"I've had a number of conversations internally with city government within the mayor's Cabinet and with my direct boss, Stephanie Tipton, who is the chief administrative officer," Wheeler said. "We've had three or four conversations internally, and I finally had one with the mayor where he was very enthusiastic and thought it was a good idea."
An 'innovative form of fundraising'
Wheeler said that Kenney gave him the go-ahead to start a formal vetting process ahead of entering a partnership with CityCoins, which is likely to require input from the Philadelphia Law Department, as well as reviewing any Pennsylvania laws governing relationships with cryptocurrency organizations. Wheeler also said the city will likely review the "gift agreement" that Miami signed with CityCoins.
In a statement released to StateScoop, Kenney's office said Philadelphia is "enthusiastic about the potential of donations from a CityCoins program to target pressing problems in the city," including funding for digital-equity initiatives, rental assistance and arts programs.
"CityCoins is an innovative form of fundraising and a means for people from all over the world who love Philadelphia to be able contribute and support initiatives that do a lot good," the statement read.
While the statement went on that Philadelphia is still in the "early stages" of determining whether it can benefit from cryptocurrency, Wheeler described the mayor's interest.
"[Kenney] was glad to know that there are individuals out there who would love to engage through this program called CityCoins. We're not necessarily trying to recruit people from Philadelphia to do these donations, but it could come from anywhere because you love Philly and you're a supporter of the city," Wheeler said.
Wheeler's podcast feed
Another reason Wheeler said he's excited about CityCoins is that the technology behind it won't require the city, or CityCoins, to set up new servers, which he said could limit the environmental impact of the mining process. But he said there's still more to learn there as well.
"It's done in software, and I think we can simply say, 'This isn't bitcoin and it's not requiring new servers to be set up and it's not requiring intensive energy use.' I think that's a valid, verifiable statement," Wheeler said. "You can investigate STX" — the blockchain technology underpinning CityCoins — "and what that means for contributing to the bitcoin blockchain, that's an honest question, but that's how we square that piece of it."
Wheeler said he'll be "coordinating" the vetting process for CityCoins and hopes to have an agreement with the company by late spring, though there's no hard timeline. Part of the process has been educating himself by listening to podcasts — he named shows hosted by Laura Shin, a journalist, and Nathaniel Whittemore, an investor — that've covered how cryptocurrency and blockchain are being used in state and local governments.
For now, Wheeler said, Philadelphia's best use case is likely using blockchain technology to improve its digital credentialing, a process he conceded does not require the use of cryptocurrency.