The crypto bounce mayors craved never arrived, researchers say
After the crypto crash, city leaders seeking to capitalize on emerging tech should learn to be cautious, a new Brookings Institution paper says.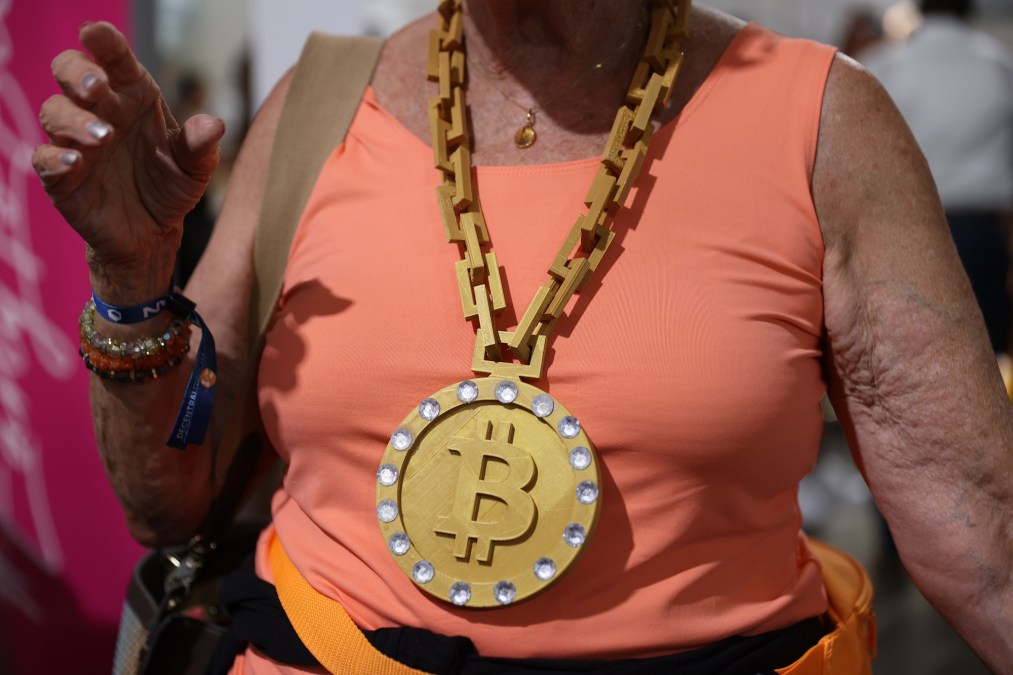 More than a year after cryptocurrency markets crashed, there's ample evidence that the economic benefits that many mayors claimed that digital currencies would bring their cities didn't stick, according to a new paper from researchers at the Brookings Institution.
While benchmark crypto assets like Bitcoin and Ethereum have recovered somewhat from their 2022 lows, there are plenty of mayor-led initiatives involving cryptocurrencies that collapsed. MiamiCoin, the bespoke token that Mayor Francis Suarez once touted as a future source of municipal revenue, was delisted in March after losing more than 99% of its value. In Chicago, a universal basic income project for formerly incarcerated people was thrown into jeopardy last year after FTX — the crypto exchange funding it — declared bankruptcy and saw its founder, Sam Bankman-Fried, indicted on charges of fraud and money laundering.
Those episodes and others should be taken as tough lessons for mayors about hyping up an emerging technology as the key to economic boom times, and why more deliberate and holistic approaches are needed, the Brookings paper argues.
The paper was authored by Tonantzin Carmona, a Brookings fellow who's warned about cities chasing their crypto dreams, as well as by Brookings fellows Mark Muro and Sifan Liu, who study technology and economic development.
"Despite some state and local governments' efforts to attract crypto activity, few of the associated startups and jobs have been stable or sustainable," they write. "[The] most recent accountings suggest that in most cases, crypto-related business booms left behind few long-term job or startup gains. Instead, in many cases, what they did create were troubling pollution and energy costs, failed business projects, major consumer and investor losses, and an outbreak of fraud that local law enforcement struggled to curb."
Even in the financial and tech hubs, cryptocurrency-related jobs were never an overwhelming trend — the industry never accounted for more than 0.15% of all job listings even in the most vibrant markets. And job losses have extended well beyond just the coin projects and exchanges that ended in disgrace — according to CoinDesk, nearly 30,000 crypto-related jobs have been eliminated since April 2022.
But there are lessons cities can learn from the crypto industry's shrinkage, the Brookings authors write. Any future endeavors hoping to leverage an emerging technology should be undertaken with a "pragmatic baseline examination" of the technology's inner workings and use cases, they write.
"As local leaders move beyond the crypto debacle, they should ask themselves hard questions about the future emerging technology opportunities they come upon," the paper reads, urging leaders to take close looks at how an emerging industry would fit into the existing local tech economy and whether it will create a stable and sustainable job market.
City leaders should also aim to focus any such endeavors on what the paper's authors call an "innovation ecosystem" — the community of government agencies, higher education institutions, employers, workforce organizations and other entities that have skin in a regional economy.
"The collapse of the crypto bubble in most, if not all, places ought to nudge local leaders toward other strategies for regional economic development," the paper reads. "It should also be taken as a useful caution: Not all emerging technologies are promising, no matter how much they are hyped."