Auditor's report uncovers the decade that ruined Minnesota's licensing and registration system
A report from the legislative auditor's office blames the struggling $100 million system on an amorphous band of public safety and IT department leaders.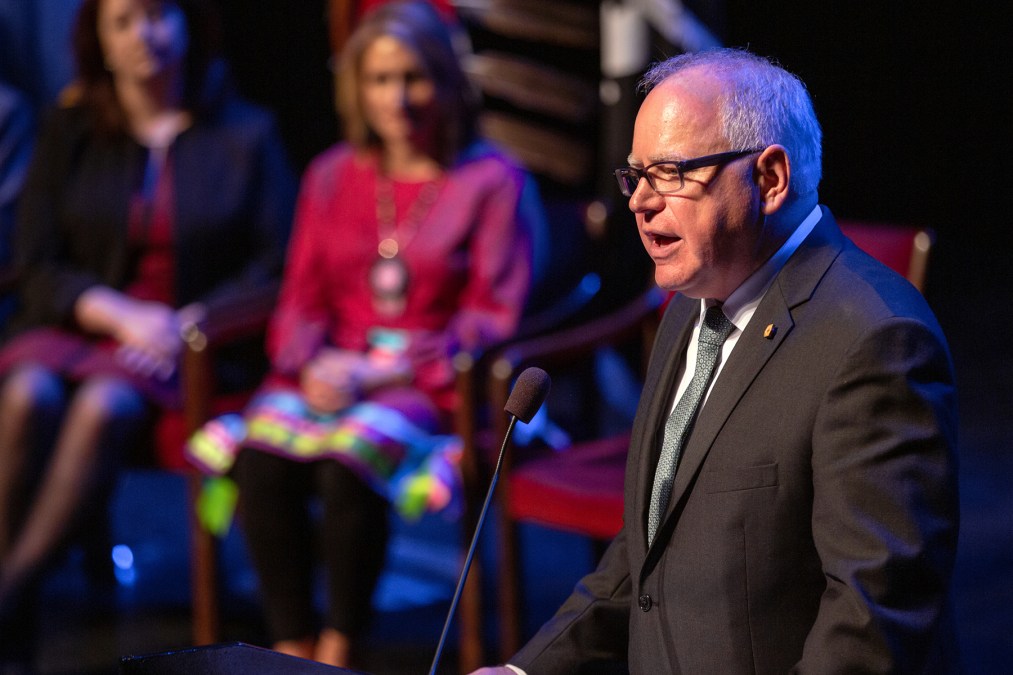 A back-office system designed to administer license plates and driver's licenses should probably never become a state's top legislative priority, but that's precisely what's happened in Minnesota, the state's legislative auditor's office told StateScoop last week following a report chronicling the system's long, costly history.
The report concluded that the Minnesota Licensing and Registration System, or MNLARS, has struggled since its July 2017 launch because the agencies responsible for it "did not take sufficient steps to ensure that this large and risky project would succeed."
It's well-known around Minnesota government that MNLARS was saddled with problems long before it went live, but the new audit reveals many more reasons the system "fell short of expectations," including early miscalculations of the scope and cost of the project, a failure to reconfigure the state's antiquated business processes before building a system on top of them, sloppy governance and insufficient testing of technology that has frustrated three governors and numerous agency heads.
Gov. Tim Walz told the Minneapolis Star-Tribune MNLARS "keeps me up at night" shortly after taking office last month, and has asked the legislature for an additional $15.7 million to fix the system.
While the report does not single out any current or former official for a process that has now been underway for more than a decade and has cost more than $100 million, it faults a series of leaders at the state Department of Public Safety and Minnesota Information Technology Services for MNLARS' bug-ridden status.
"Everyone knows there are going to be some bugs in IT rollouts and things aren't going to work perfectly, but what's happening with MNLARS is really unacceptable," said Joel Alter, director of special reviews at the auditor's office. "It's the kind of the thing that frankly gives state government a bad name."
An early recommendation
Over 18 months of public failures, many have questioned how a system designed to do something as simple-sounding as administer license plates, vehicle registrations and driver's licenses could be so difficult to fix. But Alter said he spoke with some involved with the project who told him MNLARS exceeds the scope and complexity of any IT project in Minnesota history. The report shows Minnesota statues authorize more than 1,200 types of license plate fees and user "contributions." And while the project was originally envisioned as a single system, the project ballooned as the years wore on to include systems for identity management, disaster recovery, performance monitoring and image capturing, as well as a secure file transport facility.
The auditor's report shows that the now-defunct Office of Enterprise Technology kicked off the project by recommending a "fundamental redesign of business processes," and DPS would later cite "outmoded … processes developed in the 1980s." The technology office warned DPS in 2007 that its plans to build the system were inadequate and that a "major failure would be embarrassing to the department, to the state, and to their customers and business partners."
A previous audit of MNLARS, issued in 2014, found that the technology office's main recommendation had not been followed. DPS had hired a contractor in 2009 in part to document — not alter — its business processes so the state could produce a list of business requirements and hire a vendor to build the system. A DPS official later told auditors reengineering business processes was "not overlooked" but admitted it also probably was "not done the way it should have been done."
Miscalculated costs
Even today it's unclear whether the state spent too much or too little on MNLARS. Minnesota spent $98 million developing the system between 2009 and 2018, and while some have claimed this was far too much, project managers and IT staff from MNIT and DPS told auditors that MNLARS's troubles may have been exacerbated by funding constraints.
When DPS first estimated the project's cost in 2008, the department's deputy commissioner at the time, Mary Ellison, told her staff to be "absolutely accurate" in how much funding the project would require. The staff came back with a figure around $48 million. By 2011, DPS concluded that funding wouldn't be nearly enough. Ellison told auditors it was then the department realized its initial estimate had been "terribly wrong."
The DPS employee who came up with the initial estimate told auditors the figure had not calculated in the up-front costs required to hire a vendor since the plan at that time was to build the system in house. One MNLARS project manager told auditors the original costs had been derived from a false assumption that only a portion of the existing system would be rebuilt to be integrated with the department's mainframe.
Despite snowballing costs, a report commissioned by MNIT in 2018 shows that administrators had launched the system knowing there were dozens of errors and missing features. But according to the auditor's report, some officials at a prelaunch meeting said there was nothing that warranted further delays and one MNIT employee "described excitement in the room because staff thought the new system would work well."
'A high-risk path'
Former MNLARS project director Paul Meekin was fired last March for his role in the hasty launch, but he quickly accused the state of making him a scapegoat, blaming the legislature and then-Gov. Mark Dayton for failing to "do the real work" of a full audit that would identify DPS's "real and serious systemic problems."
Susan Rohde, who was MNIT's director of application management between 2015 and 2017, wrote in a letter responding to the 2019 audit that by the time she had been hired to work on the project, "the [Minnesota] legislature was very upset with the lack of MNLARS progress" and "the project was already staring at an extremely aggressive delivery schedule."
"The MNLARS leadership had already made several very poor fundamental decisions which put MNLARS on a high-risk path," she wrote.
The audit also shows that by 2015, the MNLARS development team was racing to complete its work by 2017, in time for the implementation of a law allowing counties to increase the "wheelage taxes" they charge to maintain the registrations of vehicles that are not in use.
One DPS director told auditors it would not have been possible to reprogram the $100 million system to accept wheelage rates that varied by county. A looming deadline for Real ID, a federal mandate for new security measures on identification cards and driver's licenses that takes effect in 2020, also "heavily influenced" MNIT and DPS to pursue a 2017 launch.
The legislature continued to be impatient with MNLARS after Rohde's hire and beyond. Republican Rep. Paul Torkelson called MNIT's January 2018 request for an additional $43 million "crazy," while other lawmakers like Republican Sen. Julie Rosen called for the agency to be dissolved for what was seen as a mismanagement of state funds.
Bugs by the hundreds
In addition to being rushed, agencies also didn't have enough staff to develop the project. "Officials did not enforce proper code development practices, and there was insufficient testing of the software," the audit reads. MNIT used agile methodology, an iterative development process that has become a common practice in the software-development industry, but its staff were not sufficiently versed in the methodology to produce positive results.
Project roles had been ill-defined between MNIT and DPS. "There was never a clear understanding of who was in charge, who would set the priorities, who would set the tone and direction," one member of the MNLARS team told the auditors.
By March 2018, Minnesota's deputy registrar offices — which use MNLARS to issue titles, licenses and registrations to residents — claimed that the system's bugs had already cost them $25 million. Rohde disputes this claim in her letter to the auditor and accuses the deputy registrars of not having taken MNLARS' launch "seriously enough," but auditors say DPS and MNIT didn't do enough to partner with deputy registrars and other partners during the development process. Alter, of the auditor's office, told StateScoop the decision of whether the deputy registrars should be compensated for losses caused by MNLARS remains one of the debacle's biggest unresolved issues.
In January 2018, Dayton hired Johanna Clyborne, a practicing attorney and brigadier general with the Minnesota National Guard, as the state's new chief information officer, with the primary task of fixing MNLARS. A quarterly report filed by her office last December showed that MNIT had eliminated several hundred bugs and feature gaps in the year since her appointment, though 110 still remained.
Before Clyborne started, MNLARS had racked up a queue of 380,000 applications for vehicle titles. That backlog fell to 96,000 by last fall, though bubbled back up to 150,000 by the end of 2018. Clyborne cited inadequate staffing levels one of the main challenges in reducing turn-around time for both title and driver's license applications.
Clyborne stepped down in January as Dayton left office, but not before MNLARS' unresolved bugs caused several incidents, including DPS accidentally releasing the personal information of 1,500 people registered in the system.
The way forward
Minnesota's acting CIO, William Poirier, writes in a letter responding to the audit that he agrees with the report's recommendations to increase stakeholder involvement, heighten MNIT's quality-assurance measures and check in with agency customers more frequently. But he also notes that developing a system as large as MNLARS is "detailed, time-consuming, and staff-intensive."
"As such, going forward, we must factor additional resources into the overall project timeline, staffing, and budgeting processes," Poirier writes.
In a proposed budget released Tuesday, Walz asked for a $69 million increase in MNIT's funding. The budget does not call out MNLARS specifically, but proposes MNIT's Enterprise Program Management Office receive a $2 million funding increase in 2020, followed by $1.2 million raises each year thereafter to "help mitigate risk and ensure portfolio and project governance." The allocation would also pay for a two-year professional service contract to spot gaps in MNIT's project management oversight process.
In the auditor's office, Alter said work is still underway to determine how much fixing MNLARS will cost, and estimated the figure will shake out "in the tens of millions of dollars."
"Here we are more than 18 months later [after launch] and it's still got a lot of things to work out," Alter said. "There are some government information systems that just kind of exist in the background but this is one a lot of people come into contact with so when things go as bad as they did in this case, it's a big deal."