Minnesota gives up on troubled vehicle licensing system
Gov. Tim Walz said he's following a third-party review that recommended abandoning the costly and troubled MNLARS system for a prepackaged software solution.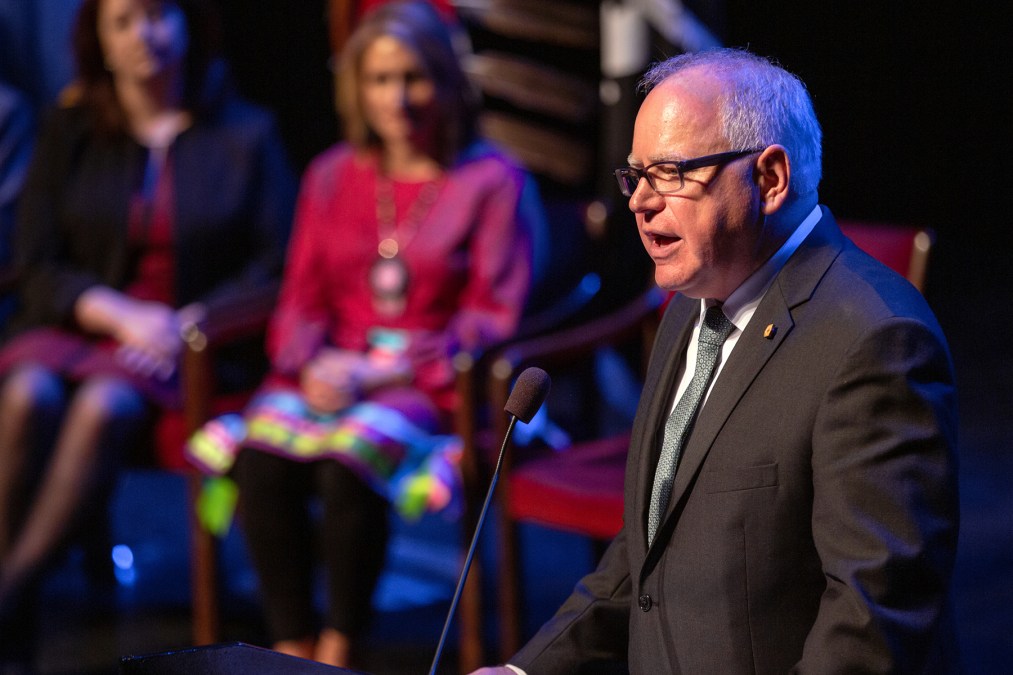 After a decade of development and nearly two years of trying to make it work properly, the Minnesota Licensing and Registration System, or MNLARS, will be abandoned, Gov. Tim Walz said Wednesday. Instead, the state will acquire an "off-the-shelf" software solution to replace the $100 million system.
Walz announced his decision shortly after the state published an investigation into MNLARS by a panel of private sector IT professionals, the latest in a long line of reviews and audits of the troubled system. The IT panel considered alternate paths the state could take, including continuing repairs and maintenance of the existing system, but ultimately recommended buying a "packaged software solution … which requires minimal custom development from a vendor that offers all aspects of development, [quality assurance], stakeholder involvement, training, implementation and on-going upgrades and support."
The new report concurs with findings in a state audit published earlier this year that found MNLARS's developers made several fundamental errors and rushed it into service prematurely in July 2017. According to the private-sector review, the developers estimate the system is 77 percent complete.
Recent reports out of Minnesota IT Services, the state's technology agency, have shown steady progress fixing the dozens of bugs remaining in the system, but the panel concluded that while buying prepackaged software may be costly in the short term, it represents "the lowest risk path to a solution that is expected to more fully meet the long-term needs of all stakeholders, in part because of the opportunity to leverage features, functionality and best practices from other states that use the same software."
The panel made its recommendation while also finding that "MNLARS has sound architecture and a solid technical plan with a roadmap to complete the remaining project deliverables." The report states, however, that there were simply too many unknown variables and potential risks associated with continuing to fix the system internally.
Walz said he will ask the state legislature for $73 million to complete necessary repairs on MNLARS and transition to a new system.
"I'm committed to fixing Minnesota's Vehicle Licensing and Registration System," Walz, a Democrat, said in a statement to the press. "That's why I reached across the aisle to bring people together to find a solution. Minnesotans don't care how they get their license plates or tabs, they just want them on time and error-free."
Minnesota Chief Information Officer Tarek Tomes, whom Walz appointed in April, said in a press release that "the replacement of aging IT systems presents a significant opportunity to evolve how we deliver services to Minnesotans."
The Star Tribune reported that Walz has received strong support for his decision from Republican lawmakers, who pledged to fulfill the governor's funding request.
"The governor really led on this issue," said state Sen. Paul Gazelka, the Republican majority leader. "He was willing to take a new and fresh look at it. This is bold. It bodes well for Minnesota."