Minnesota CIO Johanna Clyborne steps down
Newly inaugurated Gov. Tim Walz has not named a replacement technology official, and says he's "not going to rush" the decision.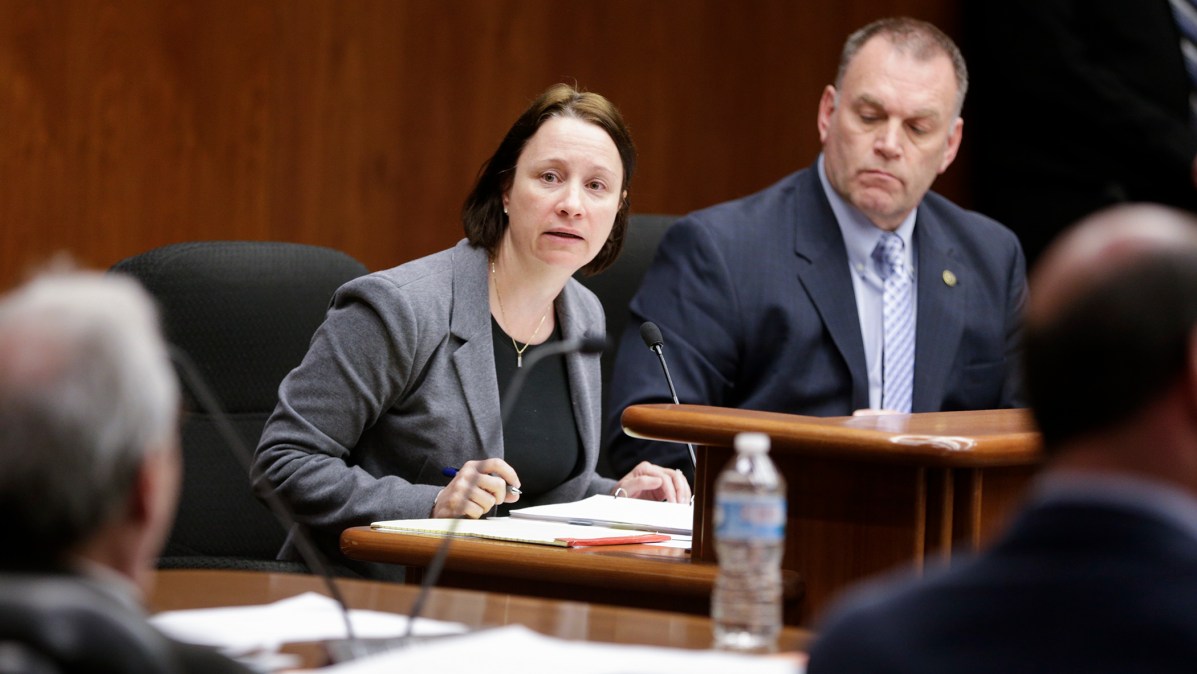 Minnesota Chief Information Officer Johanna Clyborne stepped down Monday, a year after she was brought in to fix a troubled vehicle licensing and registration system. Clyborne's appointment expired as Tim Walz was sworn in as Minnesota's new governor.
An automatic reply from an email to Clyborne reads: "Effective noon on January 7, 2019 I will no longer service as Commissioner and State Chief Information Officer for the State of Minnesota. It has been my pleasure to serve our great State. A new Commissioner and State Chief Information Officer for the State of Minnesota will be appointed in a few weeks."
Clyborne, who also serves as brigadier general in the Minnesota National Guard, was appointed by former Gov. Mark Dayton last January to lead Minnesota IT Services, the state's technology agency, primarily to repair the bug-ridden vehicle licensing system known as MNLARS. Errors continue to appear. It was disclosed last week that the system, which is operated by the state's Department of Public Safety, had accidentally disclosed the personal addresses of about 1,500 people. A quarterly report published by MNIT in December shows the $93 million system still has 110 "gaps, defects and new feature requests."
Walz, a Democratic former member of Congress, has named most of his Cabinet, but the MNIT commissioner position remains unfilled, though he told reporters last week that MNLARS is a concern.
"We are still searching. We are not going to rush into this decision," Walz said. "I'm concerned for Minnesotans because government should do better."
A MNIT spokesperson told StateScoop that Clyborne's departure is "part of a broader transition in state government right now. Only two commissioners from the Dayton administration are staying on."
Chief Technology Officer Bill Poirier, a retired U.S. Air Force colonel, is serving as MNIT's acting commissioner.
Clyborne, who continued her duties with the National Guard and retained her position as a founding partner at law firm Brekke, Clyborne & Ribich during her time as CIO, provided the Minnesota legislature with continual updates and quarterly reports on MNLARS' status. In December, Clyborne told lawmakers, "We still have a lot of work to do."
Despite the unfinished work, Clyborne noted that the state's call-center agents have improved their response rates. Between September and November, agents accepted 58.6 percent of calls, compared to just 27.5 percent between March and May, she said.
MNIT requested an additional $43 million to finish repairs on the system last year, but received only $9 million in May. At an MNLARS steering committee hearing in December, Republican State Rep. Paul Torkelson called the system's financial requirements and ongoing problems "crazy."
"How can we continue like this?" he asked.
MNIT will get the next indication of its funding in February, when Gov. Walz proposes his first statewide budget.