Why is it so hard for DMVs to upgrade their technology?
The answer doesn't lie in the technology itself, but the decades of bureaucratic baggage that even the most innovative leaders have struggled to change.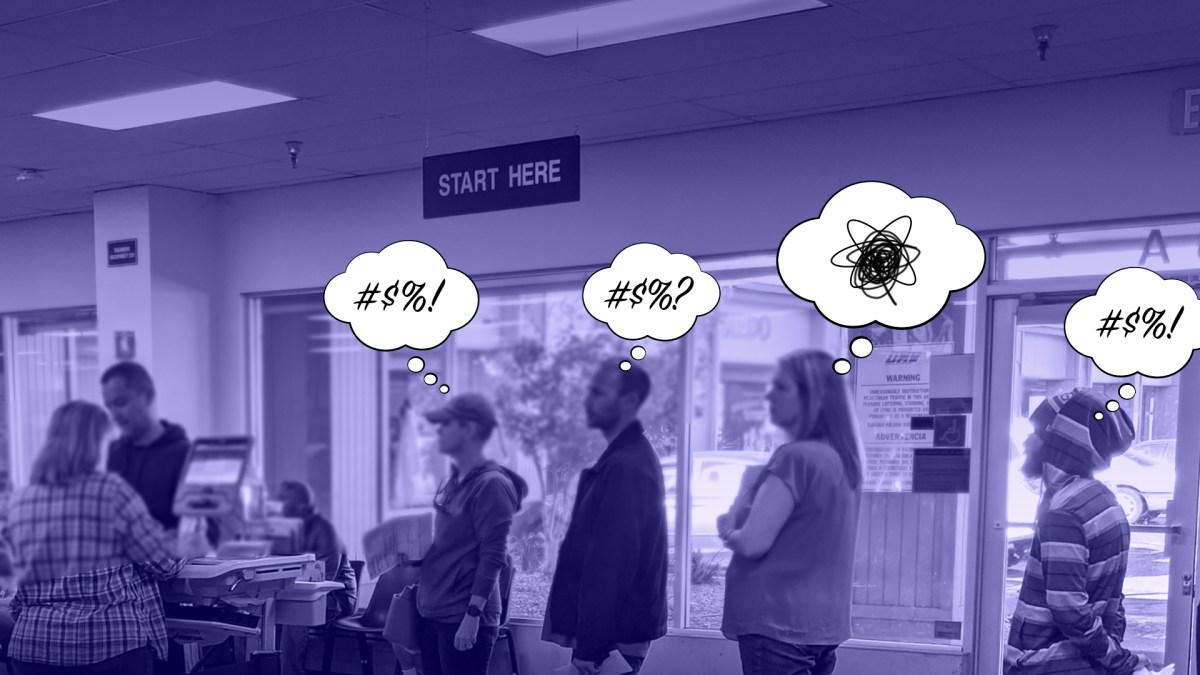 To avoid spending billions of dollars maintaining legacy technology, motor vehicle departments across the country have made a push to modernize their complex licensing and registration systems with new off-the-shelf or customized software. Though no two states' systems are exactly alike, officials say the key to a smooth DMV modernization is more than just swapping out servers, but adopting new methods of governance and ensuring their offices are staffed with the right skill sets.
Though DMVs aren't known for showcasing the best quality-of-service that government has to offer, modernizing IT systems is one way that agencies have begun addressing common issues like long wait times and a lack of digital services. California has seen dozens of system outages, accidental voter registrations and botched Real-ID rollouts caused by its aging systems, prompting Gov. Gavin Newsom to overhaul DMV leadership last year. Minnesota, meanwhile, spent a decade and more than $100 million trying to build an in-house DMV IT system, called MNLARS, before Gov. Tim Waltz announced last May the state would abandon the project. In an audit of MNLARS, Mark Mathison, the state's IT audit director, found it was ultimately a lack of organizational structure prevented the project from staying within scope.
Other state directors similarly told StateScoop that non-technical aspects of the modernization process are the most important — and are sometimes the most difficult to prepare for. Idaho reorganized its DMV management structure in 2015 before securing a vendor for its modernization, state DMV director Alberto Gonzalez said, because the resistance to changing business processes is "just so powerful."
Stagnant structures
"When you have a system that's been in place for 40 years, which means you have work processes, you have internal policies and organizational structures that maybe haven't changed in two or three decades, that to me is foundationally the biggest roadblock to successful modernization," said Gonzalez, who led the state's DMV modernization effort before becoming department administrator in 2017.
The same problem was identified by California's "reinvention strike team" dispatched by Gov. Newsom in Jan. 2019 when it discovered the DMV's organizational structure "no longer makes sense" for how fast-paced and data-driven government services have become. "Inefficiencies" in training exacerbated the problem, according to the strike team's audit.
Other state administrators said they've identified similar aversion to change among government officials and DMV field workers who use legacy systems every day. When Oregon procured a a commercial off-the-shelf, or COTS, DMV software system in 2017, the department also employed a vendor to teach "soft skills" to DMV administrators and field workers, as well as conduct surveys that asked employees what they were struggling with. Over time, according to Lauren Mulligan, a spokesperson for the Oregon Department of Transportation, the surveys showed where the agency could improve in its outreach to employees, and the vendor acted as a third-party mediator between managers and employees. Mulligan said today the department attributes a large part of its modernization success to its investment in people, not just technology.
"You can put new technology in place, but if your staff aren't prepared, willing and able to use it, it won't be successful when you roll it out," Mulligan said. "A big roadblock some places face is just helping staff get on board and stay on board."
The organizational structure Minnesota used when it began its modernization in 2007, for example, prevented IT staff and administrators from sharing their opinions about system changes, Mathison said.
"What you find with the IT side is when you build it, and you decide how you're going to do it, [administrators] tell the IT folks, 'This is how it's going to be done,'" Mathison said. "I recall a deputy commissioner in one of our larger agencies once said, 'You know, sometimes we need the IT people to tell us if we're making bad decisions.'"
Good governance
But simply hiring programmers that could scale or alter the legacy licensing and registration systems has become difficult, said Mike Dixon, Colorado's state DMV director. Many licensing and registration systems were built decades ago on outmoded programming languages like COBOL.
"It wasn't just for the ability to build a program that would reduce our wait times," Dixon said, "but it was also a cost protection, where you have these old systems and you had to get retirees to work on them because it's COBOL and that kind of stuff. It's really hard to find people to do that work."
Mulligan, Oregon's DMV spokesperson, said her agency had to completely retrain new hires to learn COBOL instead of taking advantage of the computer science education they already had. When Oregon's legacy system was operational, Mulligan said, call center staff couldn't communicate with workers in the field, preventing data-sharing between the two groups. The limitations not only made hiring skilled staff more difficult, Mulligan said, but highlighted a lack of communication between divisions within the agency.
"You have to have good governance over the project management," Dixon said. "The project management by itself is only as good as long as you have check-ins along the way."
Dixon and his team assembled a senior-level executive committee to lead the project and to work with Colorado's county title and registration offices, while in Oregon, the state's transportation department assembled a network of more than 90 field workers, IT staff and administrators to consult with each other and act as "change agents" throughout the modernization. In Idaho, Gonzalez said that when he joined the state, he noticed "there was no structure" in place to ensure decision-making was consistent. Gonzalez gathered IT, financial services and DMV officials to form a "modernization management team" dedicated to showing the public and lawmakers that their funding was being spent responsibly.
"There needed to be a shared responsibility for how the project was being driven, how the money was being spent and what the resource issues were," Gonzalez said. "We basically said, 'We all own this thing, and whether we succeed or we fail, it's on us.'"