What's happening to Google Fiber?
With staff reassignments and new management, the search giant's gigabit broadband business is clearly adjusting course, but Google maintains that its core mission hasn't changed.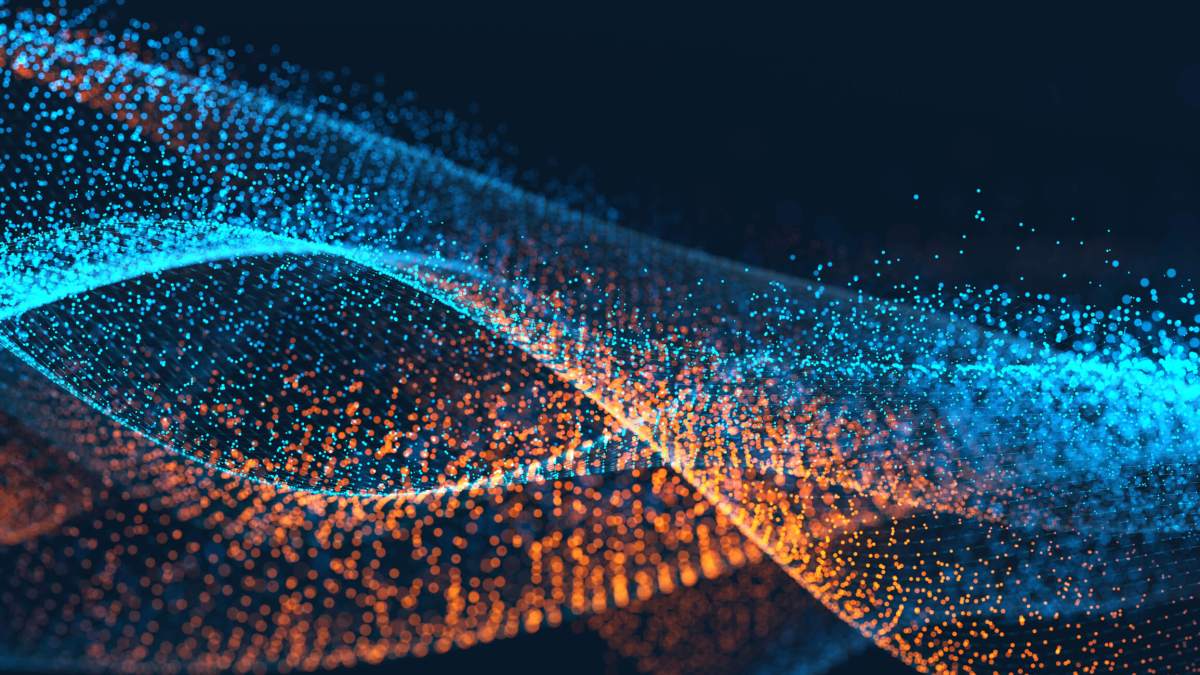 In a flash of candor in 2013, Google co-founder Larry Page confessed his early skepticisms about Google Fiber. The CEO, who rarely does interviews and press events, spoke at a company innovation conference about the idea, which was initially proposed by fellow co-founder Sergey Brin. It was moment of pause for Page, who recalled trepidation around finding permits, handling construction logistics and trying to enter a niche consumer market that didn't even exist at the time.
"Sergey, my partner, was really responsible for getting [Google Fiber] going, and to be honest, I thought he was kind of crazy," Page said.
Even so, he went on to recount Google Fiber's eventual path to progress with its Kansas City, Missouri, launch in 2012 and succession of city deployments. That period of success could be giving way to another major shift. A series of hurdles in cities, some talk of layoffs, a redirection of staff and a swap in management have prompted critics to ask if Page's initial doubts were actually correct.
On Feb. 15 Business Insider broke news that Access, the parent division of Google Fiber, had reassigned "hundreds" of staff to other Google services and hired Gregory McCray, formerly the CEO of Aero Communications, to fill Access' top leadership position — a vacancy left by Craig Barratt, who departed in 2016.
Some speculate these shifts could indicate that subscriber revenues are less than expected, more delays are possible and that Alphabet, Google's parent company, may even be considering selling Google Fiber to competitors. Whatever the circumstances, Google Fiber has been forced to reconsider its strategy, while cities considering the broadband service have heightened their levels of scrutiny. Yet with demand for high-speed internet on the rise and its investments in cheaper fiber installation methods, analysts say the Silicon Valley giant shouldn't be dismissed just yet.
Plotting next moves
Attempting to dispel rumors and calm fears, a Google Fiber spokeswoman emphasized that there are absolutely no intentions to abandon current city subscribers or to walk away from upcoming city deployments in Huntsville, Alabama; San Antonio, Texas; and Louisville, Kentucky. The spokesperson, who requested not to be named per Google Fiber's communication policy, said the company's mission to spread high-speed connectivity has not changed.
"Google Fiber remains committed to our customers and cities. We want to bring Google Fiber to customers faster, so we're focused on making deployment more efficient and less intrusive," she said in a statement.
In years past, this has equated to big wins for cities that received new fiber lines, low-cost and sometimes free internet for residents and speeds 10 times or greater than average offerings. (Subscribers pay an average of about $79 per month for service at 1 gigabit per second.) In return, cities made commitments for certain levels of usage and to clear the way for necessary permits.
Whether these benefits benefits and commitments will remain the same is uncertain. The spokesperson also confirmed the staff reassignments to other Google products, describing the measure as a way to redirect Google's workforce while a new deployment strategy develops. Google is hunting for cheaper installs and greater profit margins. Digging deep trenches neighborhood by neighborhood is notoriously costly and the Mountain View, California, company is exploring promising methods to ease the strain. Google Fiber's engineers are investigating micro-trenching, a technique that cuts installation time in half and cuts costs by digging trenches just a few inches wide below the road surface.
In concert with this approach, Google is looking to old infrastructure for a quick remedy. Its "One Touch Make Ready" method uses utility poles to string the fiber above as opposed to underground. The process only requires one visit — or "one touch" — to install.
However, Google's most cost effective means of broadband deployment may have been found through its acquisition of high-speed internet startup Webpass in 2016. Webpass, which already serves seven metropolitan cities, pioneered a method of eliminating ground connections altogether. With a technology dubbed "point-to-point," the startup uses transceivers atop residential buildings to beam high-speed and gigabit internet into residential buildings. While not cost effective for single homes, the technology can hugely reduce expenses for apartment and condo buildings, while also circumventing regulations and negotiations to use infrastructure sometimes not owned by local government.
Considering the push for less intrusive methods, the strategy change could come attached with new demands from Google that an interested city adjust regulations to allow for these less costly installs. Fiber already has similar policies to govern its current city contracts.
Ruth Porat, the chief financial officer of Alphabet, said Google Fiber, Nest and Verily, Alphabet's medical innovation company, were able to generate the majority of revenue for products that stood outside Alphabet's traditional services. In 2016, this came to $809 million in revenue or an 82 percent gain over 2015. Since it's a combined total, it's hard to say how much Fiber contributed.
The new frontier of Fiber
Uncertainties notwithstanding, Broadband Analyst Teresa Mastrangelo, founder of the consultancy Broadbandtrends, said that it's far too soon to count Google Fiber out. Conversely, she said intuition tells her Google Fiber might not only remain, but continue to advance.
"I don't think that they are out of the market, because even though they might not be laying much fiber anymore, their acquisition of Webpass and wireless technology is something I expect Google to expand quite rapidly," Mastrangelo said. "In fact, I would not be surprised to see some additional acquisition of technology that takes [their high speed internet] even further beyond fiber."
Based on her assessment, Mastrangelo projects there will be more than enough incentive for Google Fiber keep going. In the U.S. her consultancy projects gigabit and high-speed broadband usage will double by 2022. Strong investment by competitors like AT&T and Time Warner adds credence to the idea that Google will keep its foothold. AT&T announced this month that by mid 2019, the company expects to more than triple its fiber connections, jumping from about four million homes and businesses to 12.5 million locations.
While some might see Fiber's loss in staffing as blood in the water, Mastrangelo also pointed out it might just be a case of growing pains as the company comes to terms with lower-than-expected returns.
"With Google Fiber, I think they've learned a few lessons about what it takes to build typical infrastructure. It's taken them a lot longer to actually put the fiber in the ground and attract customers to the network," she said. "So from that perspective there's been a pretty big learning curve."
When the service first started out, Google didn't find much competition in the markets it selected because companies like AT&T saw Google Fiber as an intriguing but unsustainable service.
"Google kind of put the industry in a tailspin with competitors asking themselves, 'What if Google Fiber decides to build out to 100 cities?'" Mastrangelo said. "I think at the time no one really knew how slow Google would move with this. But there was a fear that if Google moved into their market that the big companies would lose market share very rapidly."
The end result was a mad dash by competitors to catch up. Even though Google Fiber doesn't publish the number of fiber connections it has, researchers like Mastrangelo estimate that it has roughly half a million homes and businesses connected, just an eighth of AT&T's 4 million. And the initial doubts of other companies have translated into new investments that are showing Google that dominating broadband isn't as easy as it looks.
Legally, the competition isn't making it any easier for Google Fiber, either. In Nashville, Tennessee, and Louisville, Kentucky, where Google Fiber is planning utility pole installations, AT&T has sued both cities. In the lawsuits, AT&T opposes an ordinance that no longer requires ISPs like Google Fiber to wait for incumbent service providers — such as AT&T and Comcast — to move their wiring so Google can lay its own. AT&T contends its a matter of safety and protection of property, while Google Fiber asserts its a delay tactic that could last weeks or even months as multiple crews visit a single utility pole.
The road ahead
Rick Usher, Kansas City's assistant manager for small business and entrepreneurship, said that despite news of the shakeup, he hasn't received any signals Google Fiber intends to waver in its commitments to the city or alter its service plans. And in the five years that Google has operated in Kansas City, it has only grown both in its subscribers and in the number of neighboring communities it serves.
Moreover, Google has partnered with its first city customer to test new wireless technologies like the Federal Communication Commissions 3.5 gHz spectrum band. Google began testing the shared band of radio frequency in 2016 for short-range wireless connections that reach neighborhoods not connected to Google Fiber.
Despite this and the company's local growth, Usher said what he has noticed are more attempts to capitalize on speculation. Evidence of this can found in residents' mailboxes containing advertisements by AT&T and Time Warner trying to lure customers back from Google. Usher said the companies have offered $300 and $500 prepaid credit cards as incentives and, in Time Warner's case, even used misinformation to compel subscriptions.
"When Google announced that they were cutting Google Fiber staff in Mountain View, I started getting advertisements in the mail from Time Warner saying, 'Are you upset that Google is leaving? Come back to Time Warner,'" Usher said. "And I was shocked they were putting out this advertising, which was blatantly false. Our relationship with Google just continues to grow."
With 95 percent coverage of the city, Usher said Google Fiber's partnership has allowed the city to put disadvantaged neighborhoods online, has connected schools and universities, and spurred economic development by drawing tech startups to micro-communities the Kansas City Startup Village, a neighborhood for entrepreneurs.
Usher cited a rise in property values, which also boosts property tax revenues. Google Fiber, he said, has helped the city gain the attention of Cisco and helped to launch multiple smart city projects for traffic management, parking and pedestrian metering.
In Utah, Provo Mayor John Curtis said that similar gains were discovered when Google Fiber acquired the city's iProvo gigabit network. Utah had struggled to maintain the network that cost the state $77 million to build and operate, and when Google Fiber bought it for $1, the company got spending under control while delivering free internet across the entire city and low-cost gigabit service. Curtis said Google Fiber has supported education, social programs and spurred economic development.
"More often [Google Fiber] is a contributing factor and it plays into other things. It's one more positive tool that tips the balance in favor of Provo," Curtis said.
Asked what the shakeup meant for Provo, Curtis said Google Fiber's commitment has gone unchanged and his personal belief was that the pause in direction will be followed by a decisive push forward.
"It shouldn't surprise anybody that they've reached a point where they want to regroup, retool and come back at it." Curtis said. "Now we don't know exactly what the next version [of Google Fiber's strategy] is going to look like but I'm going to bet that as they come back with fresh ideas they're going to make the internet market even better."
Notwithstanding, Mastrangelo said it's wise to reserve judgement until Google Fiber reveals its hand. Alphabet might sell Google Fiber or expand it. As an "overbuilder," a company that builds on the same territory as other service providers, Mastrangelo said there are almost no restrictions on growth.
"This means they can cut back, increase their services dramatically or discontinue services all together," Mastrangelo said "There are no ramifications for someone like Google."
Even so, she said the fiber provider would likely come out on top even if it did decide to exit. Alphabet's core products — Gmail, YouTube, Search, Google Drive are all online and if another vendor like AT&T increases connectivity, this just adds value to Google products.
"If Google's goal had just been to light a fire under the market to get more operators to deploy gigabit internet, then I feel that they've accomplished that goal," Mastrangelo said. "Google has absolutely redefined the broadband market, and there is no doubt about that."