Want to fix unemployment systems? Try the Domino's model
A claims tracker modeled on the pizza chain's delivery updates is one way states responded to their pandemic unemployment surges, according to a guidebook from New America.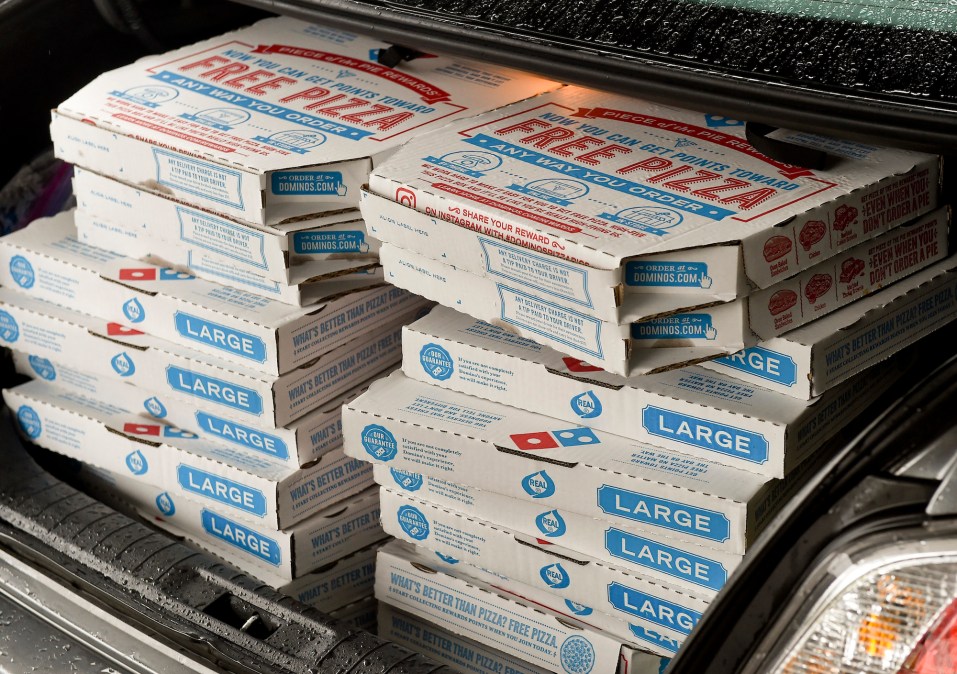 From the first weeks of the COVID-19 pandemic, states' unemployment insurance systems were overwhelmed by record-setting surges in claims for relief, often pushing agencies to adopt new service-delivery technologies. According to a guide published last week by the think tank New America, some of those solutions are successful enough to be replicated elsewhere.
The guide is meant to be a "playbook" for state governments to truly modernize their unemployment systems so that they're not caught flat-footed when another recession comes.
"If you just replicated the 20 best things states are doing, you'd do a lot of good," said Tara Dawson McGuinness, the founder of New America's New Practice Lab and one of the report's authors. "Unemployment insurance has helped millions of people through this pandemic. But the peak showed we need to do more to make it really work and feel like help."
'You can give people their status'
One of the solutions the report highlights is a claims tracker developed by the Rhode Island Department of Labor and Training that officials there refer to as the "Domino's pizza tracker." Domino's, the pizza chain, has since 2008 offered its delivery customers a website — and later, a mobile app — that shows the status of their pies, wings, cheesy breads and cinnamon twists from the moment they enter the oven to arrival on the doorstep.
Into the early days of the pandemic, Rhode Island processed unemployment claims on an IBM midrange computer known as an AS/400, a model first released in 1988. It was capable of handling up to 74 claims simultaneously. But as COVID-19 surged and the economy shut down, the tiny New England state was suddenly had to deliver benefits to 200,000 people who'd lost their jobs, easily overrunning the AS/400.
The agency found a solution in developing automated claims recertification system on an Amazon Web Services cloud, which was capable of scaling up to the pandemic-level demand, said Marina Nitze, another author of the New America report. That new system, she said, helped give worried Rhode Islanders a bit more clarity about when they would get their payments.
"You don't have to replace the mainframe, but you can give people their status," said Nitze, who's also a former chief technology officer for the U.S. Department of Veterans Affairs. "They just want to know what to do next."
States took other tacks in attempting to make claims processing more efficient. California, where a "strike team" last year made numerous recommendations to clear a massive backlog of applications, now sends claimants text-message updates about their statuses. North Carolina, meanwhile, adopted a new process in which claim statuses that require some sort of action on the applicant's part — such as uploading a document — were bumped to the front of the queue to speak, or chat online, with a live agent.
Reducing people's frustrations with the unemployment systems makes it easier for agencies to process claims and pay out benefits, rather than deal with multiple requests from people who call over and over again, Nitze said.
"When you have a clear claim status, you lower frustration," she said. "The more frustrated people get, the more different channels they try to hit, then your work staff has to work down that inquiry 27 times."
'There's going to be another recession'
Similarly, states should also experiment more with how unemployment benefits are actually paid out, the New America report finds. In particular, the playbook advocates for the prospect of same-day benefits delivered through consumer apps like Venmo or Square's Cash App, which Michigan used in a recent pilot.
Nitze told StateScoop these apps can make it easier to deliver unemployment payments to unbanked workers who can't get a direct deposit. But the app approach has not been perfected yet: According to the New America report, some unemployed Michiganders struggled to receive their full benefits after the state's payments exceeded the Cash App's payment maximum, a problem made more difficult by Cash App's lack of a customer service line.
Despite the many singular innovations during the pandemic, the New America report finds that most states' unemployment systems remain far from "modernized." (Nitze also noted that the National Association of State Workforce Agencies defines "modernized" as whether an unemployment insurance systems can calculate benefits based on either a person's tax payments or recent earnings, rather than any specific technological capabilities.)
The report encourages state labor agencies to simplify application requirements for claimants, install system monitoring tools to help officials be aware of surges in demand and "strangle the mainframe" with incremental development processes — often cloud-based — instead than wholesale attempts to retire legacy systems.
"There's going to be another recession," said Nitze. "We need to develop elastic capacity in our system, so when the next recession happens, we're not figuring it out again from scratch."