Police raid home of former Florida data official turned whistleblower
A former Florida state official involved in managing its COVID-19 data dashboard said police raided her home and took her computers.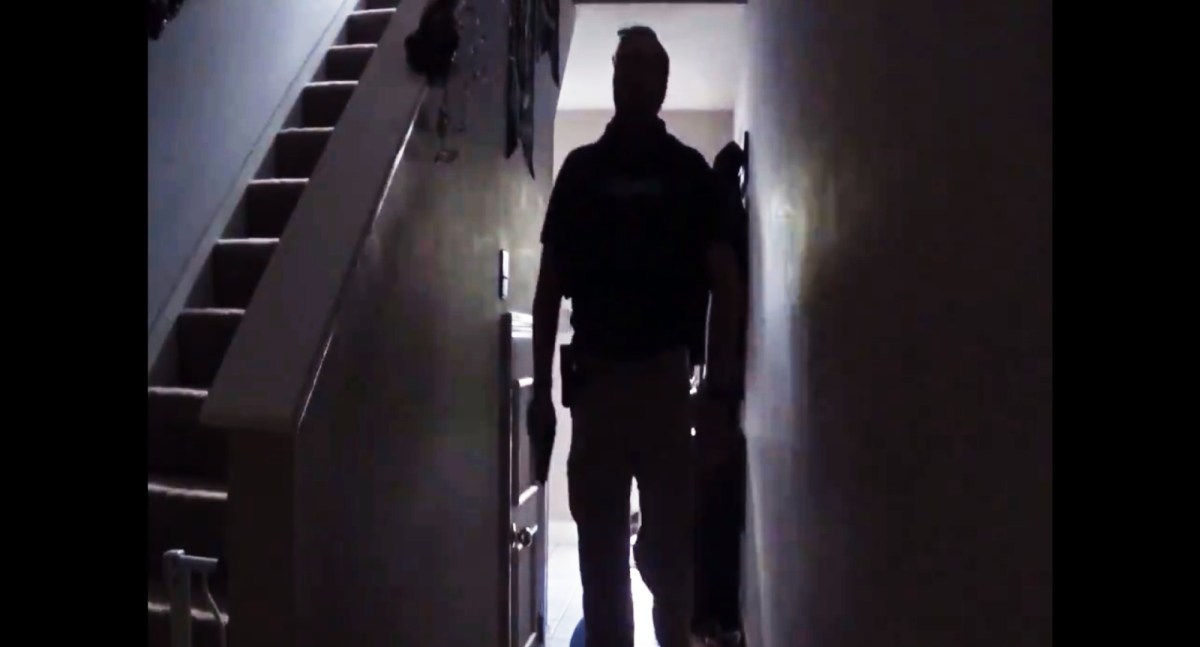 With sidearms drawn, Florida police Monday morning raided the home of Rebekah Jones, a former state technology official who was fired over a dispute with Gov. Ron DeSantis regarding the release of COVID-19 data.
The encounter was depicted in a video Jones posted to Twitter.
Jones was fired in May from her position managing the Florida Department of Health's COVID-19 data portal after she said she had been asked to manually alter data to support DeSantis' efforts to reopen the state's economy during the early days of the pandemic.
Following her whistleblower decision and firing, Jones and a group of other independent data scientists launched their own dashboard, which has been updated continuously throughout the health crisis. But Jones wrote there would be no update Monday after police seized her computer equipment and also, she said, trained their guns on her and her children.
1/
There will be no update today.

At 8:30 am this morning, state police came into my house and took all my hardware and tech.

They were serving a warrant on my computer after DOH filed a complaint.

They pointed a gun in my face. They pointed guns at my kids.. pic.twitter.com/DE2QfOmtPU

— Rebekah Jones (@GeoRebekah) December 7, 2020
In subsequent tweets, Jones wrote: "They took my phone and the computer I use every day to post the case numbers in Florida, and school cases for the entire country. They took evidence of corruption at the state level. They claimed it was about a security breach. This was DeSantis. He sent the gestapo."
In a statement provided to the Tallahassee Democrat, Florida Department of Law Enforcement spokeswoman Gretl Plessinger confirmed the seizure.
"FDLE began an investigation November 10, 2020 after receiving a complaint from the Department of Health regarding unauthorized access to a Department of Health messaging system which is part of an emergency alert system, to be used for emergencies only," Plessinger said. "As in all cases, our role is to determine the facts of what happened and a State Attorney determines whether or not charges are filed."
Neither the Florida Department of Health or the governor's office could be reached for comment.
Jones' independent COVID-19 website contains news, resources and a data dashboard with statistics that draw from the official numbers, but interpret the data differently than the state. After her firing, the governor told the press that Jones was "not a data scientist," but only someone who holds degrees in journalism, communication and geography.
"If DeSantis thought pointing a gun in my face was a good way to get me to shut up, he's about to learn just how wrong he was," Jones tweeted Monday evening. "I'll have a new computer tomorrow. And then I'm going to get back to work."
The raid also followed an investigation published by the Sun-Sentinel of Fort Lauderdale last week showing that DeSantis had ordered officials to conceal the true extend of the pandemic's effects across the state. Instead, the Sun-Sentinel found, officials were directed to use "blue sky messaging," a technique wherein officials distract the public from the pandemic by talking about other things, according to the paper.
To date, more than 1 million Floridians have been infected with the coronavirus, and more than 19,000 have died.