Designer of Florida's COVID-19 dashboard says she was removed for not censoring data
A GIS manager for the state's health department said management of a highly praised coronavirus dashboard was taken away after she refused to alter data.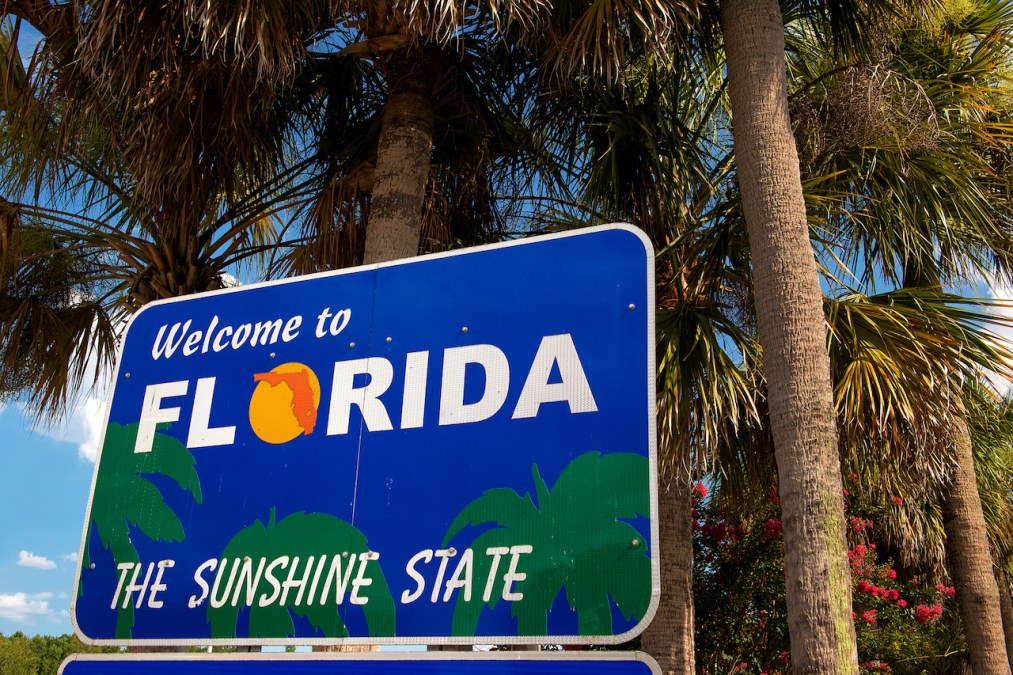 The designer and manager of Florida's data dashboard tracking the spread of COVID-19 said she was removed from her position earlier this month after refusing to manually alter data in order to drive support for Gov. Ron DeSantis' plan to reopen the state's economy.
Rebekah Jones, a geographic information systems manager for the Florida Department of Health, was dismissed from the dashboard team May 5, according to an email she sent to her colleagues last Friday that has since been shared with reporters. The email said the decision came from beyond her "division's control."
Jones' removal was first reported by Florida Today. StateScoop's attempts to reach her and Florida officials Tuesday morning were unsuccessful. Jones told WPEC-TV she refused to "manually change data to drum up support for the plan to reopen."
The Florida COVID-19 Data and Surveillance Dashboard launched March 16.
Prior to Jones' dismissal, Florida's dashboard had been singled out for praise its transparency and ease of use by the GIS software publisher Esri, which profiled Jones' work, and by Dr. Deborah Birx, the White House's coronavirus response coordinator, who mentioned the dashboard during an appearance last month on CBS News' "Face the Nation." Birx said the Florida dashboard showed users infection rates, hospitalizations, deaths and testing results at county and ZIP code levels.
"That's the kind of knowledge and power we need to put into the hands of American people so that they can see where the virus is, where the cases are, and make decisions," Birx said.
But in being taken off the project, Jones told her colleagues and members of the public who'd signed up to a group email list that the dashboard may not be so reliable going forward.
"As a word of caution, I would not expect the new team to continue the same level of accessibility and transparency that I made central to the process during the first two months," she wrote in the email. "After all, my commitment to both is largely [arguably entirely] the reason I am no longer managing it."
She went on to write that did not know how much accessibility the dashboard's new managers plan to offer, or what data might be restricted.
Even before Jones' removal, though, DeSantis' administration had been criticized for not being fully transparent about the spread of the novel coronavirus. The state Agency for Health Care Administration was faulted last month for not identifying which nursing homes and long-term care centers were experiencing outbreaks, while the Florida Department of Corrections is being sued to turn over information on which of its facilities have rising infection rates.
DeSantis lifted his state's stay-at-home orders on May 4, allowing restaurants, gyms, hair salons and retail stores to reopen at 25% or 50% of their normal capacities. He has also invited professional sports teams to play without spectators. During Florida's April lockdown, DeSantis declared World Wrestling Entertainment an "essential business" so it could continue producing shows from an empty arena in Orlando.
Through Monday, Florida recorded 46,442 positive cases of COVID-19, with 8,304 hospitalizations and 1,997 deaths, including 298 since the stay-at-home order was removed, according to the dashboard.