'Not a data scientist' says Florida Gov. DeSantis of fired GIS manager
Rebekah Jones, who said she was taken off Florida's COVID-19 dashboard, "exhibited a repeated course of insubordination," according to the governor's office.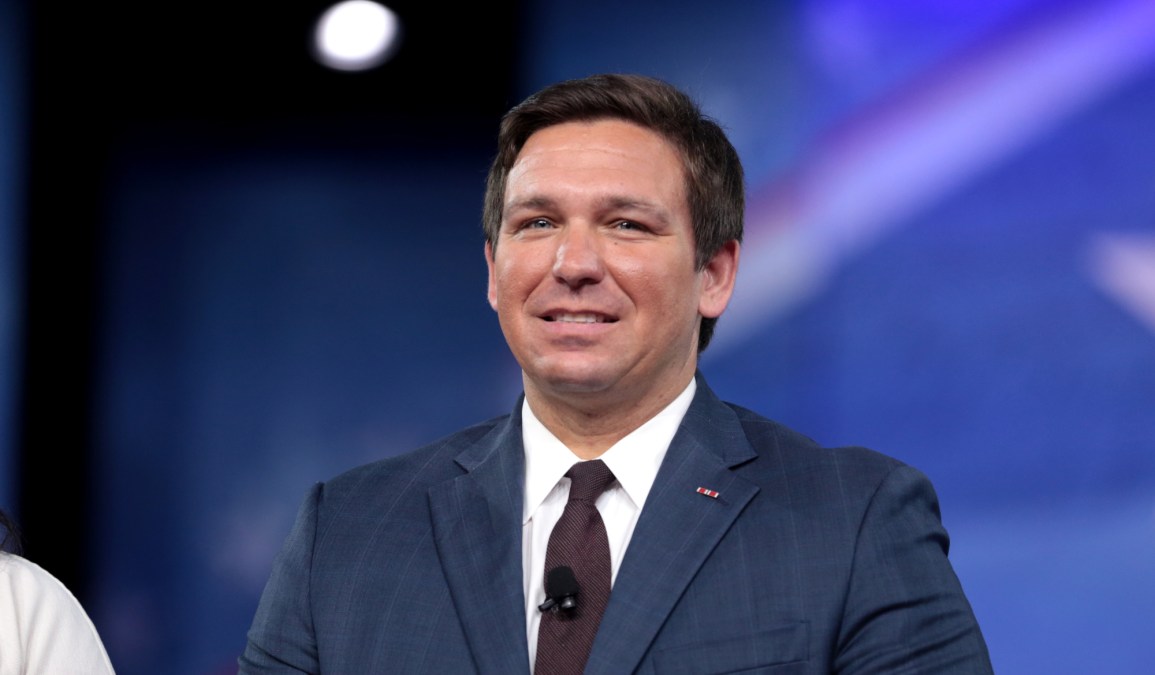 Rebekah Jones, the Florida Department of Health geographic information systems manager who on Monday said she's being fired for refusing to post data to the state's COVID-19 dashboard that would "drum up support" for Gov. Ron DeSantis' plan to reopen the economy, is not a real data scientist, according to the governor.
"She's not a data scientist. She's somebody that's got a degree in journalism, communication and geography," DeSantis, standing next to Vice President Mike Pence, told reporters Wednesday, adding that the data she was adding to the portal was being disputed by data scientists.
According to her LinkedIn profile, Jones earned a Ph.D. in geography from Florida State University, a master's degree in geography from Louisiana State University and an undergraduate degree in "geography, newspaper and online journalism" from Syracuse University.
The governor's comments are a deviation from his stance earlier in the week when he told reporters Jones' removal from the dashboard project was a "nonissue" and said she was just "tired and needed a break."
Now she's being fired. Responding to an email requesting additional information about Jones, the Florida Department of Health forwarded a response from DeSantis' communications director, Helen Ferré, which notes that Jones has been given until Thursday at 5 p.m. to resign or "be terminated."
"Rebekah Jones exhibited a repeated course of insubordination during her time with the Department, including her unilateral decisions to modify the Department's COVID-19 dashboard without input or approval from the epidemiological team or her supervisors," Ferré's statement reads. "The blatant disrespect for the professionals who were working around the clock to provide the important information for the COVID-19 website was harmful to the team. Accuracy and transparency are always indispensable, especially during an unprecedented public health emergency such as COVID-19. Having someone disruptive cannot be tolerated during this public pandemic, which led the Department to determine that it was best to terminate her employment."
Jones' role on the project was to "display data" that had been collected by the health department's epidemiological staff, Ferré said, adding that the graphics on the dashboard were created by a team that includes "Senior Epidemiologists, Surveillance Epidemiologists, and a Senior Database Analyst."
DeSantis went further to discredit Jones, tipping off reporters that she's also facing criminal charges of "cyber stalking and cyber sexual harassment."
"I've asked the Department of Health to explain to me how someone would be allowed to be charged with that and continue on because this was many months ago," DeSantis said. "I have a zero-tolerance policy for sexual harassment."
According to CBS12, a June 2019 report from the Tallahassee Police Department shows that Jones was arrested after being accused of posting nude photos of a man online and then sharing the link with his coworkers and family members. Jones reportedly pleaded not guilty to misdemeanor stalking charges.
An internal email shared by the department dated May 16 and addressed to Craig Curry, IT director of the state health department's disease control division, shows Jones reached out for help after telling the public that those who replaced her on the project might not "continue the same level of accessibility and transparency" that she had maintained.
"I said they've got a team working on it now, and that what I meant when I said don't expect the same level of accessibility is that they are busy and can't answer every single email they get right away, and that it was ridiculous that I managed to do it in the first place, and that I was tired and needed and break from working two month straight and am finally taking a vacation..," Jones' email reads. "Is this one of those stupid things I shouldn't have said?"
Jones declined to comment for this story.
Update: On May 22, Jones released a statement on her personal website.