Florida CIO James Grant to step down
Grant announced he plans to resign July 1 as head of the Florida Digital Service, the three-year-old agency he was instrumental in creating.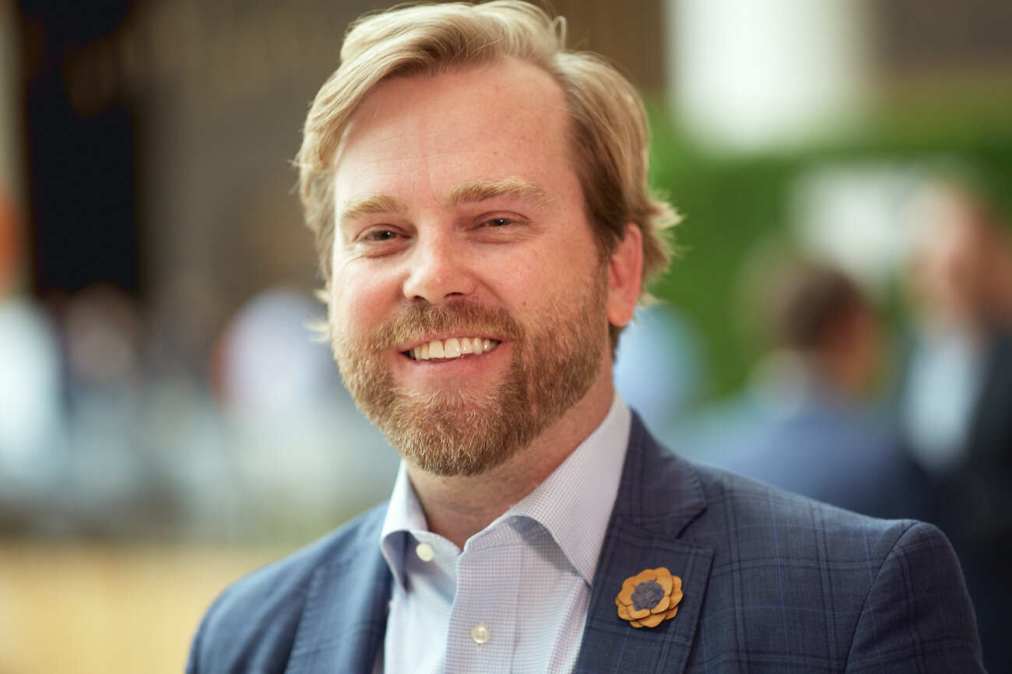 Florida Chief Information Officer James Grant said Friday he plans to resign July 1, after nearly three years leading the Florida Digital Service, an IT, cybersecurity and digital services agency he had a hand in creating.
In a letter to Gov. Ron DeSantis that was shared with StateScoop, Grant wrote that "the time has now come for me to move on to the next chapter in my career," and that he will step down at the end of the month, when Florida's current fiscal year ends.
In 2020, Grant, then a member of the Florida House of Representatives, introduced legislation sweeping away what was then known as the Division of State Technology, replacing it with the Florida Digital Service, the state's fourth incarnation of an IT agency since 2005. Grant then resigned from the legislature to lead the new agency as CIO.
"The work we have accomplished has unquestionably been the most challenging and rewarding work of my entire career," Grant wrote in his letter to the governor. "Where most have seen Florida's historic challenges with state technology as reasons not to enter the arena for fear of failure, this team saw something different."
'Most robust' cyber strategy
During his time as CIO, Grant frequently described his role as "tour-of-service" inside a state government with a history of IT foibles.
"We have a history of doing state tech worse than anyone else," Grant said in May 2022.
In his valedictory letter Friday, Grant claimed achievements across several areas. On cybersecurity, he wrote, the Florida Digital Service built the "most robust" whole-of-state program in the country, including 35 agencies integrated into the state's cyber operations center, and cross-jurisdictional capabilities that are now being used by more than 250 local jurisdictions. Florida is also one of two states — along with South Dakota — to forgo the U.S. Department of Homeland Security's state and local cyber grant program, which Grant had criticized for being overly bureaucratic. The Florida Digital Service launched its own $30 million grant program in February, which Grant said attracted interest from 66 of the state's 67 counties.
Grant also noted his agency's work last fall during the response to Hurricane Ian, which battered the Gulf Coast. Grant, who told StateScoop at the time it was an act of "organized chaos," credited his agency with launching websites to help storm victims find missing loved ones, scaling up a case-management platform and working with SpaceX's Starlink subsidiary to deploy low-orbit satellite internet access points over affected areas.
In his letter, he celebrated the Florida Digital Service for developing interagency data-sharing agreements, a new enterprise architecture structure for technology purchases and several workforce training programs.
In addition to crediting the Florida Digital Service's staff, Grant's letter also praised DeSantis: "Empowered by the expectations you have of us, Florida has made a remarkable turnaround and transformed its standing within the national ecosystem," Grant wrote.
DeSantis' White House bid not a factor
DeSantis, who was re-elected last November, is now running for the Republican Party's presidential nomination. In a text-message exchange with StateScoop on Friday, Grant said he that while he had been planning to announce his exit, DeSantis' candidacy was not a factor in his decision.
"His decision to run didn't affect me at all but I do want to be respectful of how my timing could affect his campaign," Grant said.
Florida's legislative committees are also meeting this month as the fiscal year expires and may want to have a successor in place before the next full legislative session begins in early 2024. (Grant noted that he was prepared to stay on through a Sept. 30 deadline for implementing any purchases made during fiscal 2023.)
"Looking back to the beginning of this journey, I cannot help but remember that I did not accept this government job with aspirations of being offered a subsequent government job," Grant wrote in his letter. "I understood from the outset that bureaucracy cannot distinguish between friction and drama, that robust and respectful conflict with the status quo is the lifeblood of innovation, and that I had to make a binary choice between making friends and making change. With eyes open, I chose to make change and have not once reconsidered."