DeSantis proposes TikTok ban on government devices and school grounds
Florida's governor proposed a "Digital Bill of Rights" and a TikTok ban on state devices and networks at public schools.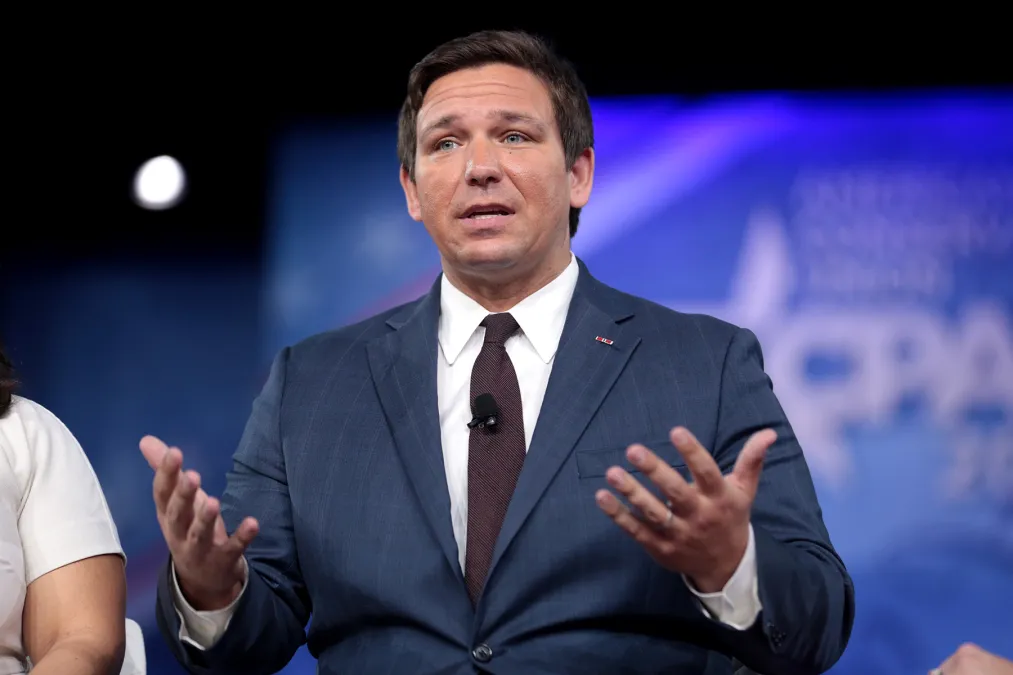 Amid the ongoing efforts by states to take action against certain foreign-owned technology companies, Florida Gov. Ron DeSantis on Wednesday proposed legislation that would ban TikTok and other Chinese-made software on state-government devices and on networks operated by public schools, including state universities.
According to a news release from the governor's office, the proposed legislation would broadly ban access to TikTok and other social media platforms based in "foreign countries of concern" on all government devices, putting Florida on par with dozens of other states that have moved to ban the video-sharing app.
DeSantis' proposal expands the typical TikTok ban beyond state offices: Florida's ban would also obstruct access to TikTok through internet services provided by networks at any university or public school in the state. Many public universities around the country cut off access to TikTok from their campus Wi-Fi networks after their states' governors banned the video-sharing app.
Although DeSantis' proposal isn't scheduled for official consideration by the legislature until next month, the governor has already directed the state's Department of Management Services to formally recommend that agencies block access to applications and software tied to China from all state devices, the news release said. Network connections to servers associated with "foreign countries of concern" will also be blocked on state devices, according to the proposal.
The proposed Florida legislation is part of a broader "Digital Bill of Rights" package DeSantis announced Wednesday. The agenda would also require more transparency from Google and other large search engines about how they generate results, and it "prohibits state and local government employees from coordinating with Big Tech companies to censor protected speech."
The legislation follows DeSantis' 2021 attempt to rein in social media companies by imposing a daily $100,000 fine on companies like Twitter and Facebook that ban from their platforms candidates who are on the ballot in Florida. In May 2022, a federal appeals court unanimously found the law to be unconstitutional.
This is not DeSantis' first pass at banning Chinese technology. Last year, the governor issued an executive order and proposed legislative actions to prohibit any government entity in the state from procuring technology products or services from a list of banned countries, which also included Russia, Iran and Cuba.
"Our Digital Bill of Rights will ensure Floridians are protected from the overreach and surveillance we have seen from Big Tech companies," DeSantis said in the news release. "Today's proposal builds on our efforts to stop Big Tech censorship and combat the malign influence of China through the removal of nefarious platforms like TikTok from any state supported activity."