NYC begins installing 10,000 free Wi-Fi kiosks
Part of the LinkNYC network, the kiosks will support up to 250 wireless devices each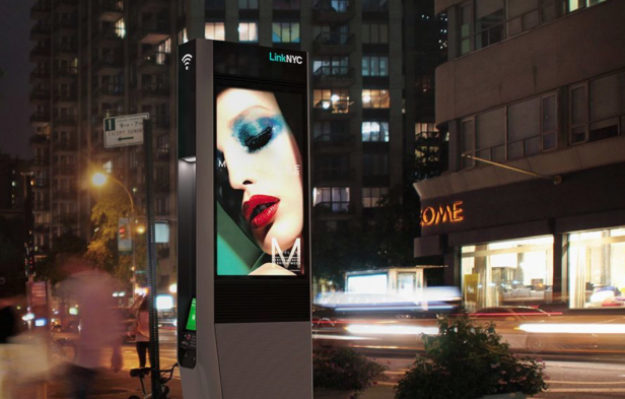 New York started installing a new network of 10,000 high-speed Wi-Fi hubs across the city's five boroughs on Monday as part of an effort to bring broadband access to millions of low-income residents.
The LinkNYC kiosks, constructed from the city's thousands of largely obsolete pay phone stalls, will provide citizens and visitors with free access to gigabit-speed Wi-Fi, mobile charging stations and Internet-ready tablets. The stalls also come equipped with dual 55-inch screens for ads and public service announcements.
LinkNYC's "speed is more than 100 times faster than the average public Wi-Fi," the LinkNYC website says. "It's also forty times faster than the average home Internet service in New York City, which means you could pretty much download the movie, Ghostbusters, in seconds, not minutes."
The network is being constructed at no cost to taxpayers. CityBridge — a consortium of representatives from the advertising, technology and connectivity industries — is putting up the initial investment for the project. With a price tag of $200 million, the network is expected to generate hundreds of millions of dollars of profit from advertising that will appear on kiosk screens.
The LinkNYC units installed Monday are part of the first round of real-world testing. The first active Links are expected to be up and running early in 2016.