New York prepares for 5G kiosks after stinging program review
A July report by the New York State auditor found that the LinkNYC program has not penetrated less-connected boroughs and shortchanged the city on ad revenue.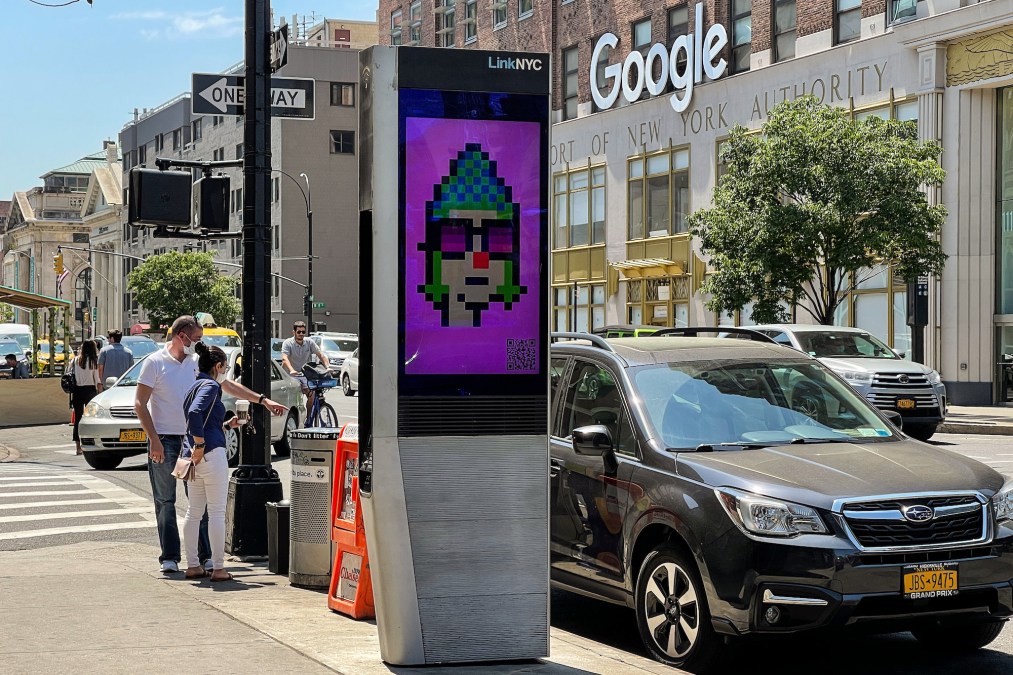 The digital kiosks that've popped up across New York City over the past few years are expected next year to be joined by 5G-capable installations. But the expansion of the kiosks, which offer Wi-Fi signals, phone calls, device-charging outlets and revenue-generating digital advertising space, will come in the wake of a review that found the program is well behind schedule and that the city has been shortchanged nearly $70 million by its vendors.
According to a July 30 audit by New York State Comptroller Thomas DiNapoli, the LinkNYC program — which Mayor Bill de Blasio launched with fanfare in 2015 — is still missing thousands of kiosks that were promised to be built and has barely penetrated the less-connected neighborhoods it was supposed to reach.
Under its original 15-year contract signed in 2014, the vendor, CityBridge, was supposed to have installed 3,153 kiosks by July 20, 2020. But as of that date, it had only built 1,869 — more than half of which are concentrated in the tonier parts of Manhattan and Brooklyn. The Bronx, where city officials estimate 38% of households lack high-speed internet service, only has 137 kiosks, less than half the number built in the Manhattan ZIP code that contains Times Square, DiNapoli's office found.
Moreover, CityBridge, a consortium of tech companies that contributed to the kiosks, has been slow to send the city government its cut of the advertising revenue it collects. According to its original contract, CityBridge was required to pay New York City either $20 million or 50% of ad revenues annually, whichever sum was greater. But by March 2020, CityBridge was $68.93 million behind, including interest.
The kiosks were also found to often be in poor condition. Of 227 LinkNYC locations auditors checked, 76% were found to have "cleanliness and/or operation issues, including dirty/grimy tablet screens; physical damage; and defective screens/screen icons, telephones and USB charging ports," the report read. There also hasn't been a new kiosk installed since 2018.
The New York City Department of Information Technology and Telecommunications has tried to hold CityBridge accountable. The city's chief information officer, Jessica Tisch, threatened last year to void its contract and find a new vendor, Crain's New York Business reported.
But CityBridge and DoITT wound up renegotiating the 2014 agreement in June, with changes to the advertising split, repayment of the owed money and a commitment to place at least 90% of all new kiosks outside Midtown and Lower Manhattan. CityBridge agreed to give the city at least 5% of ad revenue generated by the LinkNYC program.
Future kiosks may also be designed to emit wireless signals on the 5G standard, which may require taller construction that could conflict with public-design rules, Crain's reported.