New York City refines open data policy with new laws
A new package of five bills passed by city council aim to make the city's open data portal easier to use and more understandable.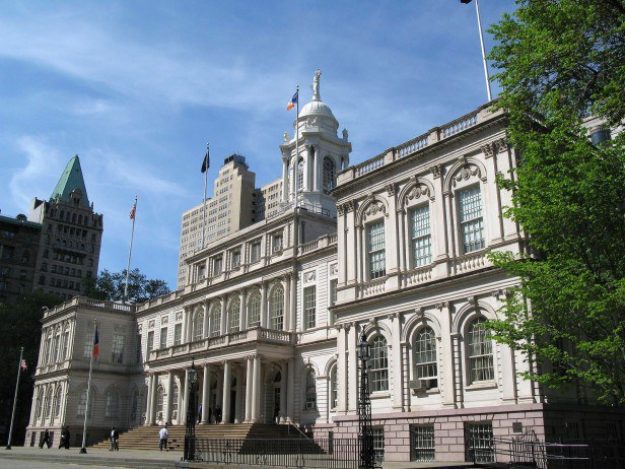 New York City's IT staff has spent the last few years working to open up the government's data, and now local lawmakers are stepping in with some tweaks to the city's policies.
Last week, Mayor Bill de Blasio signed a package of five bills aimed at making the city's pre-existing portal easier to use and more up to date. They update a 2012 law that requires the city's agencies to post all their data to the portal by 2018. Advocates say the new statutes are meant to refine that process so the information remains useful.
"Open data, at the time it was passed, was a landmark law," Council Member Ben Kallos, a sponsor of one of the new laws, told StateScoop. "We're now seeing data sets uploaded that are very useful within government and for policy experts and advocates, but the tools have fallen short of being useful to everyone, and this package of legislation is aimed at fixing it."
Specifically, the laws are designed to create standards for archiving data, ensure that agencies update their data sets across a variety of platforms and require city staffers to respond to open data requests within two months. The new laws also stipulate that the city standardize its mapping data to make it more understandable and provide "data dictionaries" alongside each data set to explain its technical terminology.
Council Member Jimmy Vacca, a sponsor of one of the bills, said he made it a priority to start adjusting the city's open data policies as soon as he became chairman of the council's committee on technology last year.
"I noticed that even though we had open data, there were a lot of issues that had to be addressed," Vacca said. "Many agencies were not complying with open data, they were late in meeting the prescribed period where they were supposed to be posting the appropriate information. Many people in government were not using open data, they were not making use of it, they did not know how to use it."
Accordingly, he set about working with the council; the city's Department of Information Technology and Telecommunications, or DoITT; and the Mayor's Office of Data Analytics to identify ways to fill in the gaps.
Those agencies did some open data overhauls of their own this summer, releasing a revamped policy governing the area titled "Open Data for All," but also worked closely with the council to find legislative fixes to coincide with their administrative efforts.
"We all agree that making open data accessible for all is not a switch that you flip, it's a process and an engagement, and so this moves the needle," said Amen Ra Mashariki, the city's chief analytics officer and head of the mayor's data office. "Once they put the bills forth, they pushed them to us and said, 'Hey, what will it take to get this done, what's your feedback on this and what're your thoughts?'"
Mashariki and Vacca said their two groups worked together to gather input from the civic tech community and craft the recently passed laws. With the new legislation in place, both sides feel that the city's open data portal will be more useful for its users.
"We just see that as a big win for the users of the open data portal to look at that data and understand what's going on, but also for us, because we're users of data ourselves," said Albert Webber, open data program manager for DoITT.
But Vacca said there's still a knowledge deficit about open data in the city. With these new laws passed, Vacca said he's working with DoITT to spread the word about the portal to city workers, local community boards and even council staffers.
"The training component is very important," Vacca said. "If there is a robbery here, are there robberies there? You can see if there are trends in your district."
The council members also want to see more changes to the open data effort down the line. Kallos said he has a pair of other bills pending that would further refine the city's geospatial data, and another that would set up a portal for all information released through public records requests.
Meanwhile, Vacca said he's confident that a bill he introduced that would set up an audit of the city's open data efforts will pass in the next few weeks, and he also hopes to hold oversight hearings on the issue over the course of the next year.
"I want to make sure that what we did is implemented, that it's effective and serves the purpose it's intended to serve," Vacca said.
Overall, the city is generally headed in the right direction when it comes to open data, he said.
"I think it represents a new era in transparency for city government," Vacca said. "I think that we're certainly on the right path, I think New York City will be an example."