NYC revises open-data standards with an eye on longevity
New York City's Office of Technology and Innovation updated its open data standards to make them intuitive and accessible.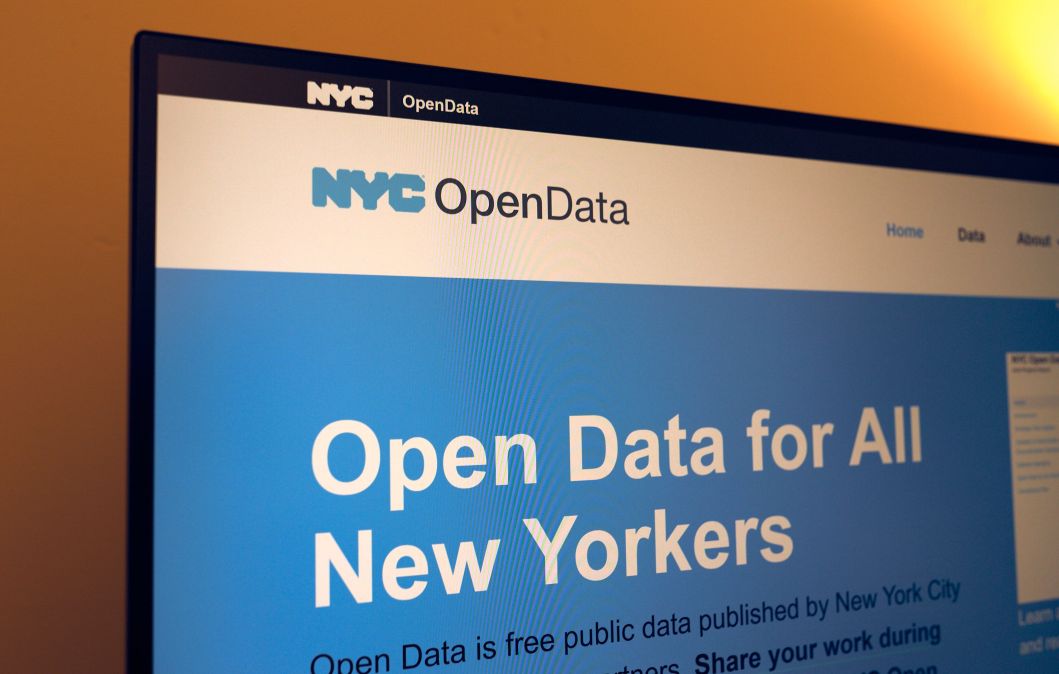 The New York City Office of Technology's open data team has revamped its open data guidance to make it easier for city staff to make data sets available to the public.
The city's new technical standards manual, updated this week, has been reorganized to focus on the lifecycle of open data — from identification to long-term maintenance. While NYC's open data program is 10 years old, the report indicates the city is still figuring out how best to engage with staff on compliance and best practice, as well as make data accessible and useful to the public in the long-term.
The updated standards manual includes new guidance on training for open data coordinators, a role that each NYC agency, office and commission is required to appoint. It also provides in-depth guidance on which data is mandatory to report, includes new standards for tracking different versions of data sets and notes where there are data-quality concerns or gaps.
New York City passed its Open Data Law in 2012 to mandate that all public data be made available through a single online portal by the end of 2018. According to the 2022 Open Data Report, also published this week, there are now more than 3,000 data sets on the NYC Open Data website.
"NYC Open Data is a great repository of fun facts – like that the Department of Transportation manages over one million street signs in New York City – but more importantly, it's a way to answer questions about your community and to start working on solutions," Martha Norrick, New York's chief analytics officer, said in a press release.
The 2022 Open Data Report notes that the city is currently mulling how to bring thousands of data sets created prior to July 1, 2022 up to the current standards.
"For now our team is working with [open data coordinators] to move data dictionaries to the new template and fill in any documentation gaps as substantial data updates are made," the report reads. "We are also exploring how an automated assessment of data quality could work."
At a discussion of open data standards and data privacy at the Smart City Expo in Miami on Thursday, Philadelphia CIO Mark Wheeler noted that while open data sets are a good thing for transparency and accountability, maintaining them can be challenging for cities.
"Mantaining data sets that no one is using comes off of our balance sheet," Wheeler said.
A survey of who is using open data sets in Philadelphia found that it is mostly journalists looking for changes in data over time — making a data set that is collected as a one-off and never renewed of limited use, he said.
John Paul Farmer, CEO of WeLink Cities and New York City's former CTO, said during the conference that while open data is a good thing, it is important for cities to review "what has worked and what hasn't worked" and also to think deeply about how to empower people to act on the data that is made public — ensuring that connectivity, skills and protection of digital rights is part of a wider, comprehensive data strategy.