New York men charged with hacking taxi dispatch at JFK Airport, with a Russian assist
Authorities said two the men allegedly worked with Russian nationals on a scheme charging taxi drivers to skip a long dispatch line.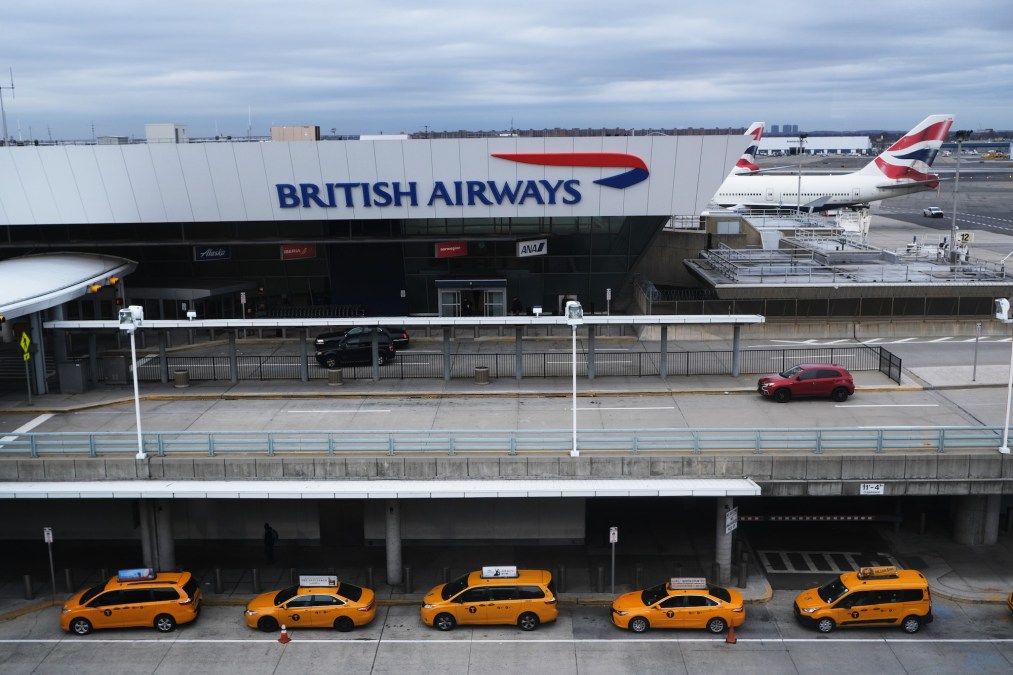 Authorities in New York City on Tuesday announced the arrest of two Queens residents on charges that they allegedly conspired with individuals in Russia for a gambit in which they co-opted the taxi dispatch system at John F. Kennedy International Airport and charged cabbies waiting to pick up passengers.
In the scheme, which lasted from September 2019 to September 2021, Daniel Abayev and Peter Leyman allegedly used their compromise of the dispatch to tell taxi drivers that for a $10 fee, they could jump to the front of the queue for picking up passengers, according to court documents.
Typically, taxis at JFK are shunted to a large holding lot and dispatched in the order of their arrival at the airport, with drivers frequently waiting hours before heading toward arriving travelers. But under the scheme described by prosecutors, Abayev and Leyman — along with their unnamed co-conspirators — collected about 1,000 payments a day from taxi drivers hoping to get a fare.
Rides between JFK and Manhattan, for instance, are $52 before tolls and tips. New York's yellow-cab drivers, who face steep operational costs like medallion fees and a decade of the ride-hailing app industry eating into their livelihoods, have a median earnings of about $45,000 annually.
"This sophisticated, internationally coordinated conspiracy allegedly targeted hard-working taxi drivers trying to earn an honest living," John Gay, inspector general of the Port Authority of New York and New Jersey, which operates JFK and other New York City-area airports, said in a press release.
Abayev and Leyman, both 48, were charged in federal district court in Manhattan on two counts of conspiracy to commit computer intrusions. The charges were announced by Gay and Damian Williams, U.S. attorney for the Southern District of New York.
'So can't we hack the taxi industry'
In the criminal complaint, prosecutors alleged that the men — and their Russian partners — "explored and attempted various mechanisms to access the dispatch system." The pair, the complaint reads, then allegedly bribed an individual with access to the dispatch system to insert a flash drive loaded with malware and steal tablets used by dispatchers, giving Abayev and Leyman access.
The dispatch system was perceived as an easy target, according to court records. On Nov. 10, 2019, Abayev allegedly texted his Russia-based partners, "I know that the Pentagon is being hacked…So can't we hack the taxi industry?"
For the next two years, the taxi industry was hacked, authorities said. With access to the dispatch system and the stolen tablet computers, Abayev and Leyman allegedly organized a group chat in which cabbies were offered the $10 deal to get to the front of the line. The offer spread through word-of-mouth among cabbies. Participants in the hacking scheme would also allegedly waive their invented $10 fee for drivers who recruited others to pay in.
On days the scheme was operating, sales would begin with group-chat participants receiving the message "shop open," and continue until Abayev and Leyman wrote "shop closed," prosecutors said. Abayev and Leyman also allegedly sent participants instructions on how to not tip off authorities that they were skipping the dispatch line, like avoiding certain gas stations and roadways near JFK's terminals.
Prosecutors said that Abayev and Leyman allegedly wired their proceeds to their partners in Russia, sending more than $100,000 in wire transfers labeled as "payment for software development."
If convicted, Abayev and Leyman face up to 10 years in prison.