LA mayor wants $80 million to refresh police department's 'backwards' technology
Many of the department's workstations are more than seven years old and can reportedly take as long as 20 minutes to boot up.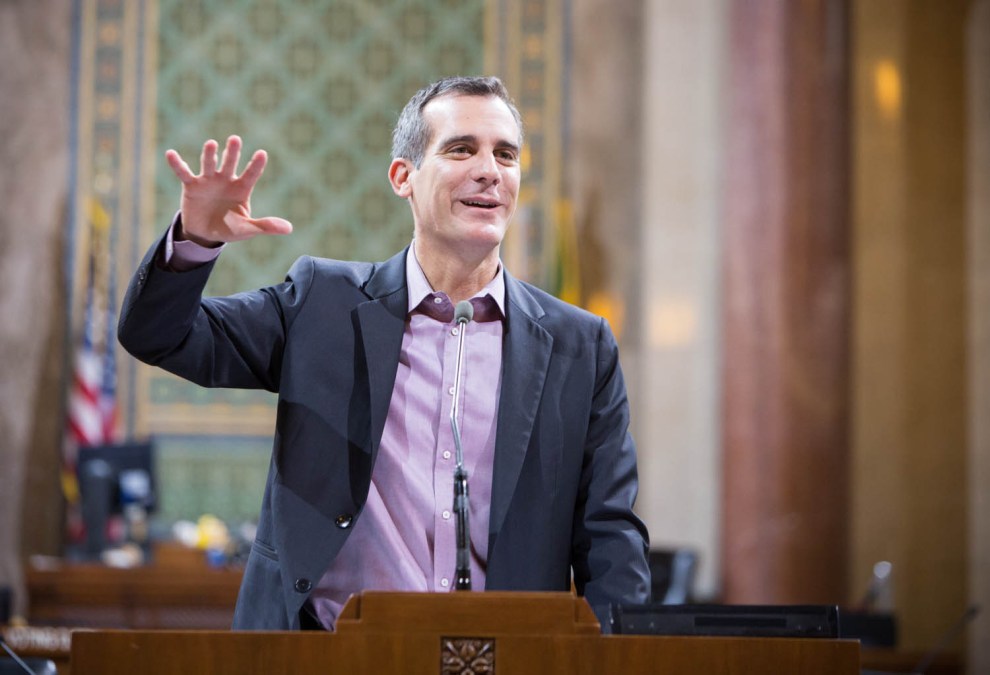 Lamenting outdated computer systems and manual processes, Los Angeles Mayor Eric Garcetti has called for new funding to update the city police department's information technology.
New budget allocations would provide $80 million in new funding for the Los Angeles Police Department, Garcetti said during a press conference last Wednesday. The new funding is to be stretched over three years and would be augmented by funds raised privately through the Los Angeles Police Protective League, the labor union representing rank-and-file officers.
"We are one of the most backwards departments when it comes to technology," Garcetti said, according to MyNewsLA.com. "Some people say we need 12,000 officers. I say, 'What would you rather have, 12,000 officers or 10,000 officers with 20 percent more time out on the streets?' To me, it's a no-brainer."
Garcetti said that some of the department's computers take 20 minutes to boot up, which he said wastes time that officers could be spending on the street. According to the city's Information Technology Agency, LAPD maintains about 8,000 workstations, 3,000 of which are more than seven years old.
The police department's aging technology became subject of a Public Safety Committee meeting last year after an ITA report found the old computers were being bogged down by a growing number of newer applications.
The LAPD did not respond to requests for additional information about outdated IT infrastructure, but not all of the department's technology is old. The LAPD also operates a predictive policing program that was found earlier this month in an internal review to have insufficient oversight.
The program includes use of automatic license plate scanners — called the Operation Los Angeles Strategic Extraction and Restoration program, or LASER — and another program called Predpol that uses property and violent crime data to identify where crimes are likely to occur next and informs administrators on where they might allocate resources.
LAPD also runs a data-driven policing tool called the Suspicious Activity Program, which draws information from a mobile app residents can use to report suspected terrorist activity.
The audit, which came from the office of Inspector General Mark Smith, states that LAPD intends to introduce a "precision policing" strategy that "combines intensive crime analysis – and a focused response that values precision over high levels of enforcement – with neighborhood engagement and collaboration."