Adjusting to new mayor, Los Angeles CIO looks to the Lakers
Los Angeles CIO Ted Ross spoke about the transition to new Mayor Karen Bass, and LeBron James breaking the NBA's all-time scoring record.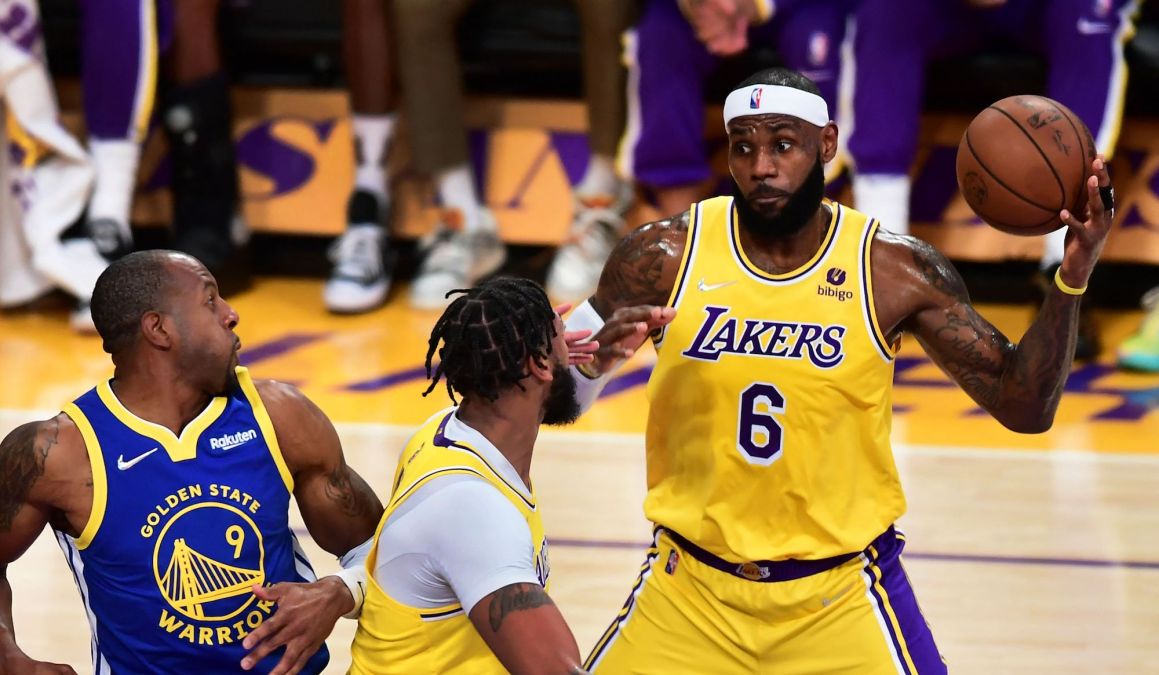 For the first time in nearly a decade, Los Angeles Chief Information Officer Ted Ross has a new boss, with the inauguration last December of Mayor Karen Bass.
For Ross, who's been CIO since 2015 and has worked for the city since 2004, Bass' swearing in means forming new relationships and aligning the Los Angeles Information Technology Agency's work around a new set of mayoral priorities, after nine years under former Mayor Eric Garcetti.
While Bass is a familiar face to Angelenos, having represented the city in Congress since 2011, Ross said her move into the mayor's office is not unlike a sports team figuring out how to balance individual achievements with the enterprise's success.
"I think it's really important that no matter how high up your position is, it's really important to be seen as a team player, someone who comes to the table and tries to help the team win," Ross said.
Ross spoke with StateScoop on Feb. 8, a day after the Los Angeles Lakers' LeBron James became the NBA's all-time scoring leader, breaking a 39-year-old record set by another Laker, Kareem Abdul-Jabbar.
"I think when a mayor has all-stars on her team, I think it's important that those all-stars show not only great individual records, but show that they're there to make the team win," Ross said. "And that's not a statement in regards to LeBron, it's just a simple statement that a team game was going on, that then became an individual record — an extremely important one — but then went back to being a team game again. I think a mayor is always looking for that."
(While the Lakers celebrated James' breaking Abdul-Jabbar's record, they fell that night to the Oklahoma City Thunder, and currently have the third-worst record in the Western Conference.)
But Ross also noted that beside being the NBA's top scorer, James is also one of the league's most prodigious passers, ranking fourth for career assists, which Ross said related to City Hall leaders functioning as a team.
"He's in a very elite strata," Ross said. "That includes Michael Jordan and Kobe [Bryant], and I'm a huge Kobe fan. But Kobe wasn't always known for that, right? It's always a team game, we love to get individual accolades. I think we as society appreciate individuals and their greatness, but fundamentally, we want them to come back into the team. I think a mayor is always looking for that."
Right now, Ross said, that means his IT team, in addition to making sure Bass' office has all the devices and software it needs to govern Los Angeles, is determining how it can support the new mayor's priorities. Since taking office Dec. 12, Bass' agenda has focused largely on crime, housing and the city's large homeless crisis.
"They break into a variety of pieces," Ross said. "It could be something very tactical, like assisting the people working on these topics have the right tools, the right technology and right capabilities to deliver on the emergency, all the way down to working with the mayor's office around data platforms and reporting."
In the meantime, Ross is still continuing many of the efforts that began during Garcetti's term, including a continued expansion of digital services and physical IT infrastructure as Los Angeles prepares to host global sporting events including the U.S. Open later this year, World Cup matches in 2026 and the Summer Olympics in 2028. Components of that work have included a massive expansion of 5G wireless capability — there are now about 4,000 access points citywide, he said — and installation of as many as 10,000 publicly owned electric-vehicle charging stations by 2024.
Ross' agency is also developing data lake to harness citywide information addressing issues like homelessness and social services.
"Right now, the city is very focused on some very fundamental things, and so it creates a really fundamental 'smart cities' conversation," Ross said. "We're L.A., you know, like others we can walk and chew gum at the same time."