LA needs a long-term digital services strategy, says city controller
A new report from Los Angeles Controller Ron Galperin urges the creation of a digital services unit and greater governance to ensure that extended disruptions caused the coronavirus don't degrade the city's service offerings.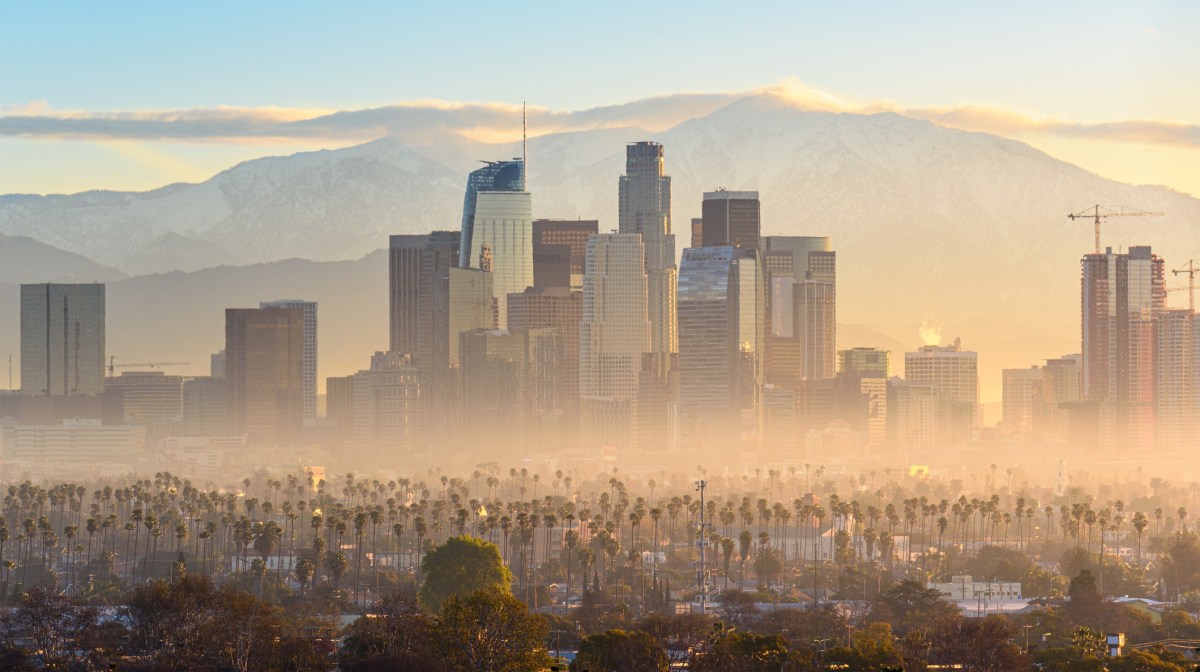 The City of Los Angeles should develop a long-term plan to create more digital services for residents and make teleworking even easier for city employees in a post-pandemic world, Controller Ron Galperin argued in a report published Wednesday.
Despite its adverse effects on the city's economy and workforce, the coronavirus pandemic has forced Los Angeles city leaders to quickly innovate on dozens of city services that were traditionally in-person interactions. The city quickly moved 10,000 employees online at the onset of the pandemic in March, and it's since set up virtual city council meetings, neighborhood council meetings and telemedicine programs on behalf of the city's fire and aging departments. But Galperin says there's "substantial room" for improvement in expanding the array of digital services that the city offers, with the first step being the need to form a concrete plan.
"People expect high-quality services to be delivered with as much ease and efficiency as possible," Galperin said in a press release. "This is especially true and necessary during a worldwide health crisis, and necessity is so often the mother of invention. In this unique moment, Los Angeles has the opportunity to step up and be a leader in providing high-quality digital government services, an effort that must be guided by a clear and comprehensive strategy that benefits all Angelenos."
Los Angeles Mayor Eric Garcetti issued an executive order in August requiring all city agencies to "go digital" to the furthest extent possible in an effort to usher in a contactless government. The order also established a "contactless task force" mostly centered around digital payments, program enrollments, permitting and library services, but digital transformation as a process is mostly left for departments to do themselves, Galperin found.
Without a "thorough reassessment," of service delivery, he wrote, the city's current approach will result in a fragmented digital environment, potentially leaving people without access to broadband without access to city services. For example, some Los Angeles building permits can be acquired entirely online, Galperin said, while others, such as commercial renovation permits, require a business or contractor to acquire permits from as many as eight city departments, all of which have different payment and permitting processes.
"As the City gradually re-opens, it should continue reassessing its processes and deliver the digital services that Angelenos expect and deserve. The City has a long way to go – many services, payment options, and internal processes still rely heavily on paper or in-person service delivery," Galperin wrote.
Galperin recommended the city create a roadmap for its future digital service modernizations and create a digital services unit to oversee the transitions. The effort should consider public input, he said, and would require considerable collaboration between agencies. Galperin also recommended that the city develop a framework to support telework as a permanent option for city employees, citing a recent survey conducted by the city's personnel department finding that more than 90% of city employees and their supervisors believe their productivity has risen or stayed the same while working remotely during the pandemic.