Hawaii could have a vaccine passport by summer, officials say
Hawaii state officials said they're piloting technology developed by Clear and CommonPass that's been in development since October.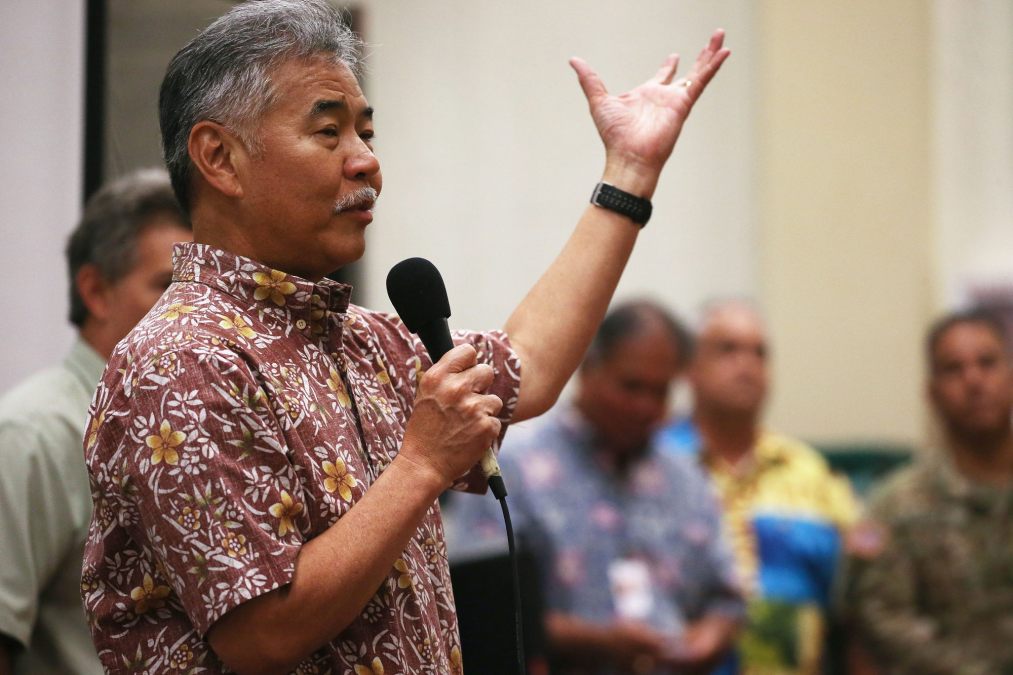 Hawaii Chief Information Officer Douglas Murdock told reporters Monday that while he's unsure when the state's technology partners will have a COVID-19 vaccine passport ready, he "wouldn't be surprised" if such a health credential were available in Hawaii by this summer.
At a press conference in which Gov. David Ige uncovered the state's plans for economic recovery in the coming months, Murdock said Hawaii is currently piloting a vaccine passport with two companies, Clear and CommonPass, following development work that's been underway since last October. Ige also said it might be available by the July 4 weekend.
"We've made really great progress, working with the companies we are, and they have a really great handle," Murdock said.
The state — which has seen its economy crushed as souvenir shops, food vendors and tour operations have largely closed shop for the past 13 month — is looking to rejuvenate a tourism industry that ordinarily attracts 10 million visitors annually. But Ige pointed out during the conference that creating a vaccine passport has been complicated by the absence of a centralized federal database for vaccinations, which the Biden administration said last week the federal government would not coordinate.
Instead, Murdock said, Clear and CommonPass are working with the various state, local and federal jurisdictions, along with medical groups and airlines, to aggregate the information needed for a vaccine database.
"Somebody has to bring all those jurisdictions together," Murdock said.
Ige said the state is fortunate to be working with Clear and CommonPass, with the latter developing technology based on international standards — relevant experience for an island state seeking to loosen its restrictions on national and international travel. Hawaii's Safe Travels program currently requires incoming travelers, even those who've been vaccinated, to be tested for COVID-19 within 72 hours of departure.
"They're going to have to go state by state and maybe even county by county in some of the states, especially in some of the larger counties, to be able to get access to the vaccination records and data in order to stitch together a database that would allow us to validate travel from around the country," Ige said.
Similar health passes and vaccination passports are entering use around the globe, including New York State's Excelsior Pass, which was developed by IBM and piloted at recent sporting events before being offered statewide.
Murdock said he believes the vaccination database that will back Hawaii's vaccine passport could be launched piecemeal.
"It's hard to peg a date, but it wouldn't surprise me if by summer we could have this going and have that as an availability for all the people who want to come to Hawaii," Murdock said.