Hawaii unveils digital COVID-19 'health card'
Officials said the pass will help support the economy as case levels and tourism surge on the islands.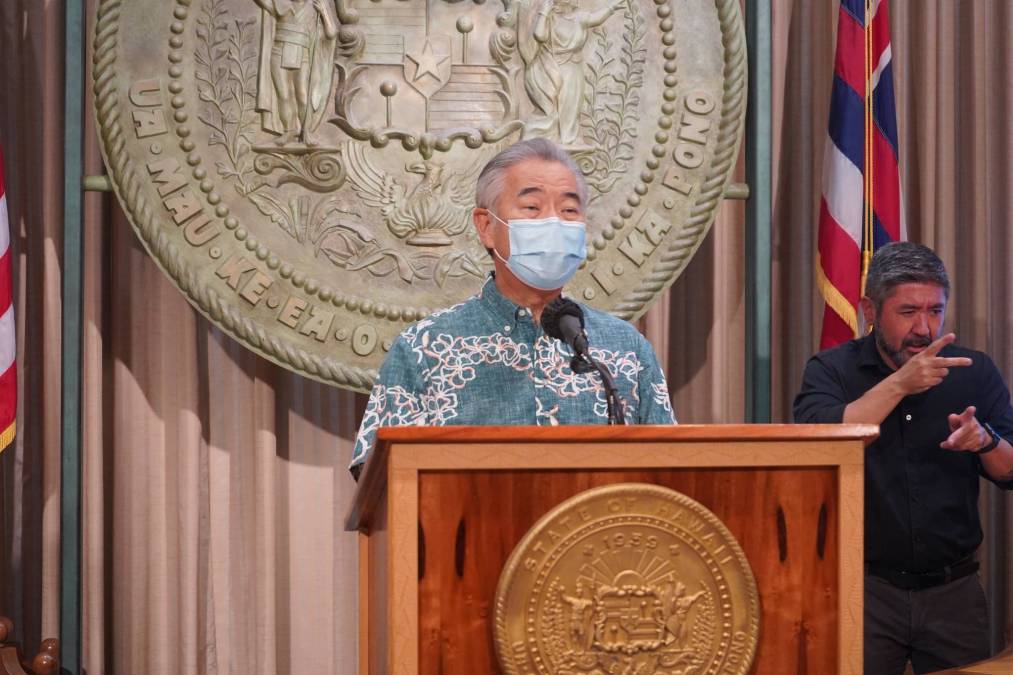 Hawaii on Wednesday unveiled a digital health credential, becoming the latest state to offer its residents a way to validate that they've been vaccinated for COVID-19.
Gov. David Ige and Chief Information Officer Doug Murdock announced the Hawaii SMART Health Card as an optional means of proving vaccination status to restaurants and entertainment venues that require it.
The program, which is set to begin Friday, is only for validating vaccination status within Hawaii, officials said, and can't be used to enter the state. For that, tourists must register with the state's Safe Travels program.
"It's another step toward protecting the health and safety of our residents and visitors, while also balancing the need to support local businesses and Hawaii's economy," Ige said during a press conference.
The new app was developed by The Commons Project, a nonprofit organization supported by the Rockefeller Foundation. The organization's framework is also used by California and Louisiana, according to an ABC affiliate.
Murdock told StateScoop in an interview last month that the governor asked him to explore options for a digital COVID-19 credential because he was concerned with surges in case counts. The state's COVID-19 cases began to rise this summer, peaking last week at a 7-day average of more than 900 daily cases.
"Our COVID numbers have been growing dramatically," Murdock said. "The delta variant. So we're just looking at how we can keep businesses open and have people that are vaccinated have access to as much as possible."
Murdock last month said he was looking at the health cards offered by New York and California as examples that his state might follow.
Officials in Oregon announced this week they're also looking to offer a digital health pass for those who've been vaccinated for COVID-19.