Hawaii adds facial recognition to COVID-19 airport screening
Travelers whose body temperatures set off thermal cameras at the state's airports will have their pictures taken so they can be pulled aside for further screening.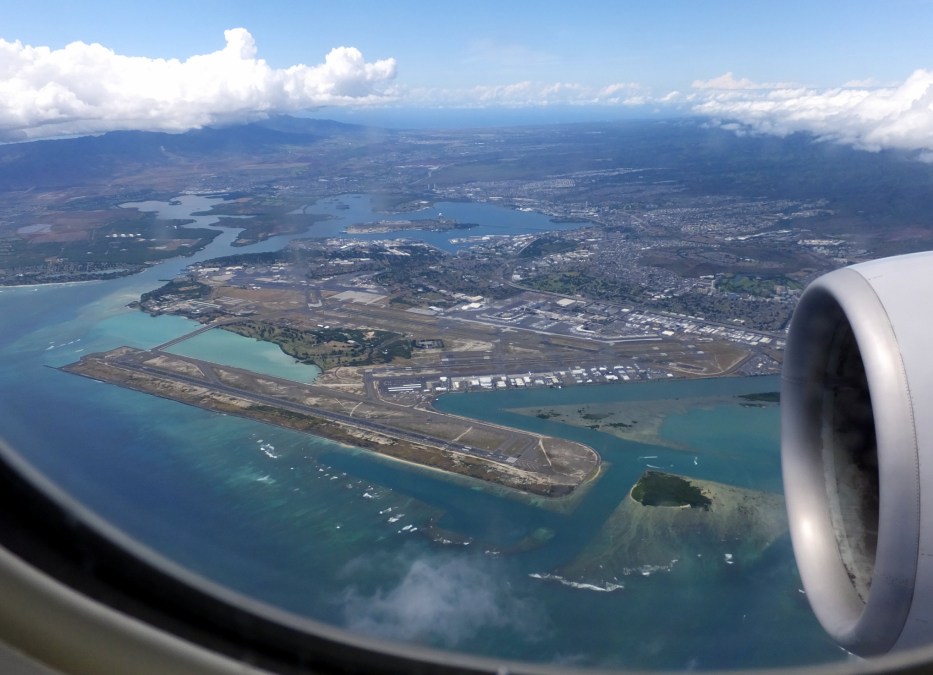 Hawaii transportation officials on Monday unveiled the newest component of their efforts against COVID-19 with the addition of facial recognition technology to the thermal screening of travelers arriving in the state.
The Hawaii Department of Transportation said that the state's five main airports have been outfitted with facial imaging technology that will help airport workers pull aside passengers who set off the thermal screening cameras that were installed over the course of the pandemic. According to state officials and NEC Corporation, the state's vendor for the airport health surveillance, anyone whose body temperature measures at least 100.4 degrees on the thermal cameras will have their facial image taken.
The facial recognition cameras join the thermal scanners installed at Hawaii's major airports in Honolulu, Kahului, Lihue, Keahole and Hilo, all of which serve trans-Pacific flights to the U.S. mainland and international destinations.
Footage of the system provided by NEC shows those facial images being sent to an airport employee's workstation, followed by selected passengers being taken aside for a forehead temperature check. Officials said if the forehead check is within a normal range, the traveler will be allowed to proceed; if it confirms what the thermal scans read, that person will be taken for a more rigorous medical screening, including a possible coronavirus diagnostic test.
"Hawaii continues to implement proactive measures in response to the pandemic and this is one part of a multi layered process designed to prevent the spread of COVID-19 and protect the health and safety of the community," Gov. David Ige said in a press release. "Utilizing technology such as the thermal temperature screening and facial imaging equipment will also add efficiency to the passenger verification process and bring Hawaii closer to reaching the new normal at our airports."
The new normal at Hawaii's airports continues to include some of the most stringent entry restrictions in the United States. The state's Safe Travels program, implemented over the course of the pandemic, currently requires all incoming travelers to carry proof of a negative COVID-19 test taken within 72 hours of the final leg of their trip, or face a mandatory 10-day quarantine, regardless of vaccination status. Only vaccinated people who received their injections in Hawaii are exempt from the protocol.
The state is also in the process of developing a vaccine passport mobile app, which state Chief Information Officer Douglas Murdock said last month could launch by summer.
Privacy rights activists raised concerns about the airport screenings last year as Hawaii started installing the thermal cameras and began testing facial recognition tools. In a letter to Ige and other officials last June, the American Civil Liberties Union of Hawaii said that the installation of facial recognition technology in response to COVID-19 was "ineffective, unnecessary, rife for abuse, expensive, potentially unconstitutional and 'terrifying.'"
Hawaii officials said in their Monday announcement that images captured by the new airport cameras would be "deleted within 30 minutes and will not be shared with any outside agencies."