New York is expanding its mobile vaccine passport
An app that allows people to display their COVID-19 vaccination status will go statewide after a trial run in New York City, Gov. Andrew Cuomo said.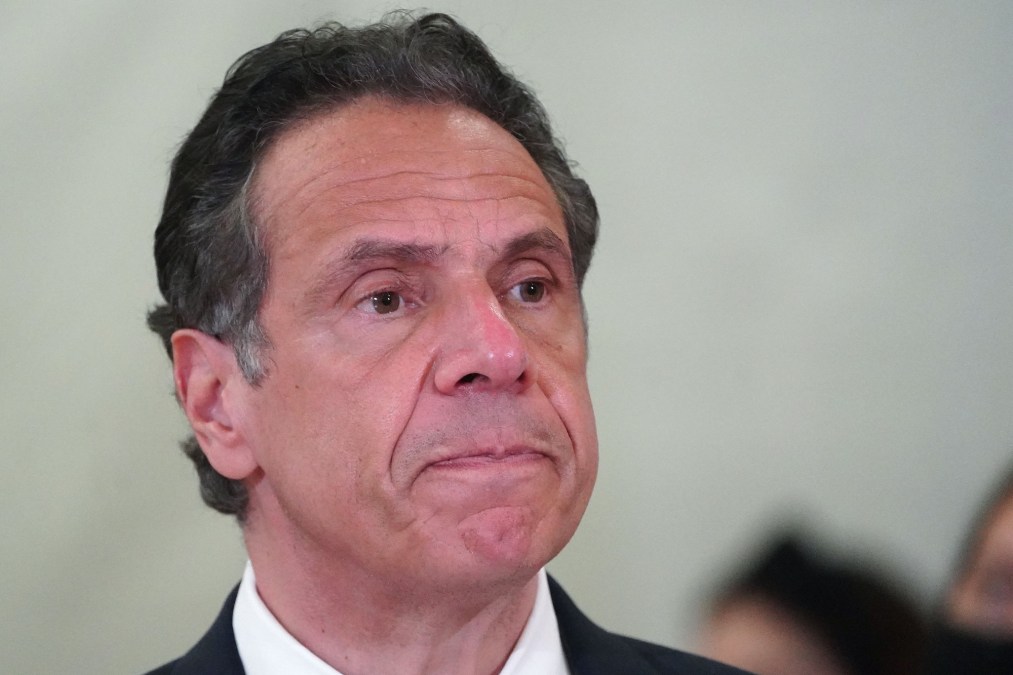 New York Gov. Andrew Cuomo announced Friday that the state will expand its vaccine passport program beyond a pilot phase, enabling all state residents to display proof on their phones that they've been vaccinated against COVID-19.
The "Excelsior Pass" was developed by New York State and IBM, which used its blockchain-based health pass framework to create a system that, like a digital wallet, can hold verified vaccination records that are easily accessible for people trying to get into a sporting event or business requiring proof of vaccination. It was first used on Feb. 27 at a Brooklyn Nets game.
Businesses that require proof of vaccination can use a companion app to scan a unique QR code that appears in the digital wallet to verify that the owner has been vaccinated or recently received a negative COVID-19 test.
"New Yorkers have proven they can follow public health guidance to beat back COVID, and the innovative Excelsior Pass is another tool in our new toolbox to fight the virus while allowing more sectors of the economy to reopen safely and keeping personal information secure," Cuomo said in a press release. "As more New Yorkers get vaccinated each day and as key public health metrics continue to regularly reach their lowest rates in months, the first-in-the-nation Excelsior Pass heralds the next step in our thoughtful, science-based reopening."
The Excelsior Pass app is available on the Apple and Google app stores, and no private health data is stored or tracked within the apps, Cuomo's office said. The vaccination record and a QR code can also be printed out and verified the same way by businesses, according to the state.
New York piloted the application at New York Knicks and New York Rangers sporting events and is the first state in the country to make a vaccine passport available to residents.