Ex-San Francisco fellow publishes city's lost autonomous vehicles white paper
Forgotten amid a political shuffle, the document condenses the expertise of more than a dozen companies in the connected-device and self-driving vehicles markets.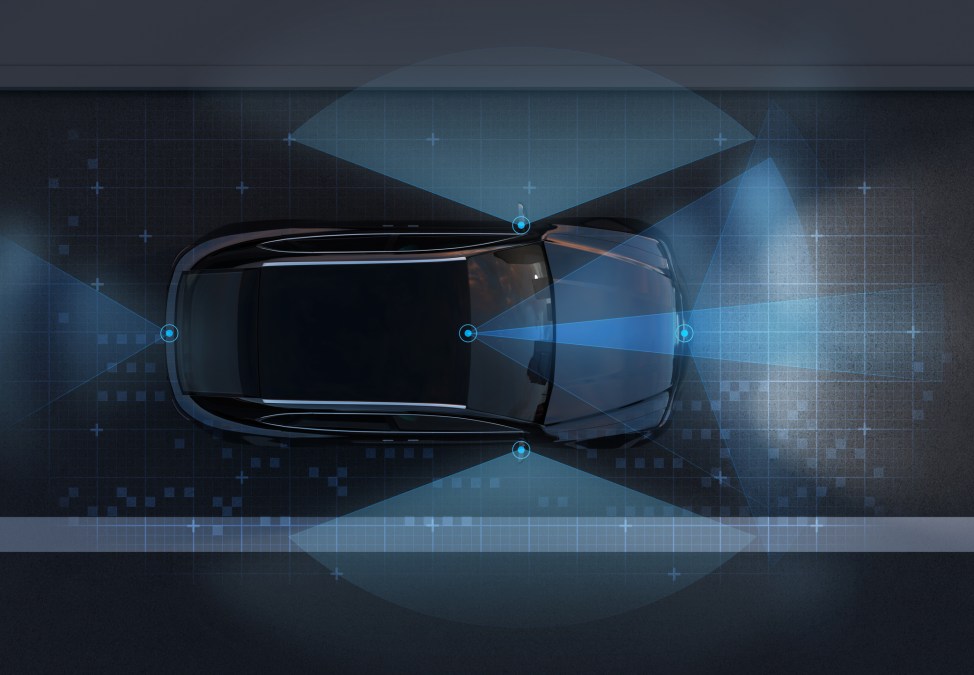 San Francisco gathered a smorgasbord of information on autonomous vehicles last year and encapsulated its findings in a white paper that was kept under wraps until last week, when an enterprising former government employee acquired it through a public information request and published it .
Rob Henning, who spent three years with the County and City of San Francisco as part of an executive fellowship program, said he published the document because governments will need as much help as they can get in this "exciting but highly complex" area of research.
"From our perspective, we just wanted to explore this area and share our learnings with other municipalities so no one is reinventing the wheel," Henning said.
The paper was supposed to be published earlier this year, but the death of Mayor Ed Lee and the subsequent political shuffle sidetracked the project, said Henning, who is now the co-founder of a financial-tech startup.
The original request for information from the city received responses from more than a dozen companies in the AV market. Henning helped San Francisco develop the RFI and review the responses it received. The responding companies included those interested in the connected-device side of the ecosystem, such as Nokia & T-Mobile; navigation companies such as Telenav; and AV manufacturers including EasyMile and Navya.
Together, the responses helped the city visualize how it might integrate the technology into its own fleet of 7,600 vehicles — not to mention buses and mass transit vehicles operated by the Municipal Transportation Agency.
"We really wanted to spark a conversation and really get people thinking about what an autonomous mobile future looks like for government and employees who have to use these complex pieces of equipment at some point," Henning said.
The white paper covers a broad range of topics that derive from 30 questions included in the city's RFI, pertaining to everything from cybersecurity to data sharing agreements, maintenance, and safety. The main impression left by the responses San Francisco received was that of "creative chaos" in the industry, Henning said. At this early stage, it appears that everyone is headed off in their own direction.
"I think we were struck by the fact there wasn't a lot of standardization or a lot of coordination between market players, which makes it very challenging from a market perspective if you actually want to start deploying AV technology beyond the little simple shuttle bus that can take six to 12 people," Henning said.
Today, small shuttle buses are the most common pilot projects undertaken by government, usually through a public-private partnership. San Francisco itself — through the San Francisco County Transportation Authority and the MTA — is currently evaluating proposals from six companies competing to provide service as part of a shuttle-bus pilot project on Treasure Island, a 576-acre island north of the mainland.
The project, funded by a $600,000 federal grant, could be used a test-case for wider deployment on the peninsula, Henning said.
The RFI responses revealed several other challenges San Francisco will face if it hopes to automate its diverse array of vehicles — the city operates everything from passenger vehicles and motorcycles to police cruisers and fire trucks. Cybersecurity arose as a top challenge as the city considered all the different scenarios that might arise, Henning said.
"We do live in a world now where vehicles have been turned into weapons by certain bad actors and you can imagine a scenario where someone hacks into an autonomous police vehicle or autonomous fire truck and actually turns it into a weapon," he said.
A lack of AV standardization presents a cybersecurity challenge for government — some companies bake security into their technologies from the start, while others simply view security as a barrier, Henning said — but it also presents an economic challenge. Henning pointed out that cities like San Francisco will not be keen to buy into a technology that could well become as irrelevant as Betamax if the market eventually does choose a winning standard. Creative partnerships and an exploration of new financial models — such as leasing vehicles instead of buying — could help offset some of this risk, he said.
Henning argues that government shouldn't wait for the market to solve all these challenges and that many won't be solved without government participation. Procurement, staff training, public safety, and the infrastructure upgrade process are among the challenges government needs to be considering right now, he said.
"We came away thinking government really needs to be more proactive if it's going to embrace an autonomous vehicle future," Henning said.
San Francisco's autonomous vehicle RFI and white paper can be found at AVcityfleet.com .