D.C. residents support federal intervention on drones
A new poll suggests broad support for federal regulation or registration requirements for drones among people in the Washington, D.C. area.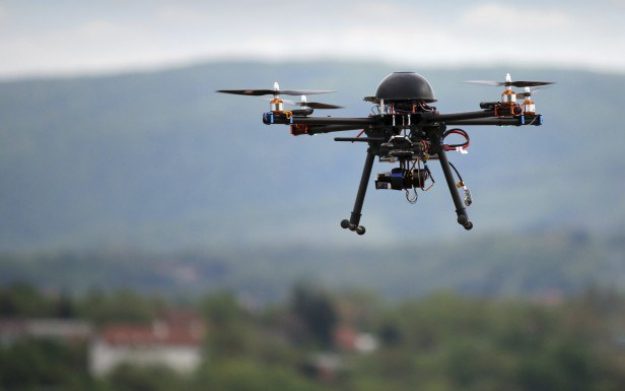 Despite the growing popularity of drones, more than 9 out of 10 people living in the Washington, D.C. metropolitan area support some form of federal regulation for drone aircraft, according to the results of a new survey.
The poll, conducted by McGuire Research Services and commissioned by IT consulting firm Accenture Federal Services, found that roughly 93 percent of respondents supported federal intervention of some variety to regulate the technology. Of those surveyed who either currently work for the federal government or have in the past, nearly 98 percent said they support government involvement with drones.
The survey cast a fresh spotlight on public sentiment on unmanned aircraft systems, specifically asking respondents about what type of regulation they thought was most appropriate for drones. In all, the researchers spoke with 500 residents for the poll, and reported a margin of error of plus or minus two percentage points.
A total of 66 percent of those polled said they want the government to require people to register their drones, a stipulation proposed by a Federal Aviation Administration task force in late November for all drones over 250 grams.
Baby boomers, defined as people born between 1946 and 1964, overwhelmingly support drone registration, with 73 percent telling researchers they favor the policy. The study also found that 62 percent of millenials, or those born between 1979 and 1997, support registration.
The researchers found similar support for other forms of regulation. A total of 57 percent support the government requiring a permit for anyone that wants to operate drone, while 36 percent told the pollsters that the government should provide some sort of drone training for users.
The feds will likely make a decision on the path forward for drone regulation in the coming weeks, as the FAA is currently accepting public comment on its task force's recommendations, and plans to release an interim rule on registration later this month.
Editor's Note: This story was edited to reflect that the FAA's proposed registration stipulation was for drones weighing in at more than 250 grams, not 250 pounds as it was originally reported.