'Drones as first responders' programs need guardrails, says ACLU
A new paper from the ACLU claims more law enforcement agencies are using drones and that safeguards are needed to prevent privacy overreach.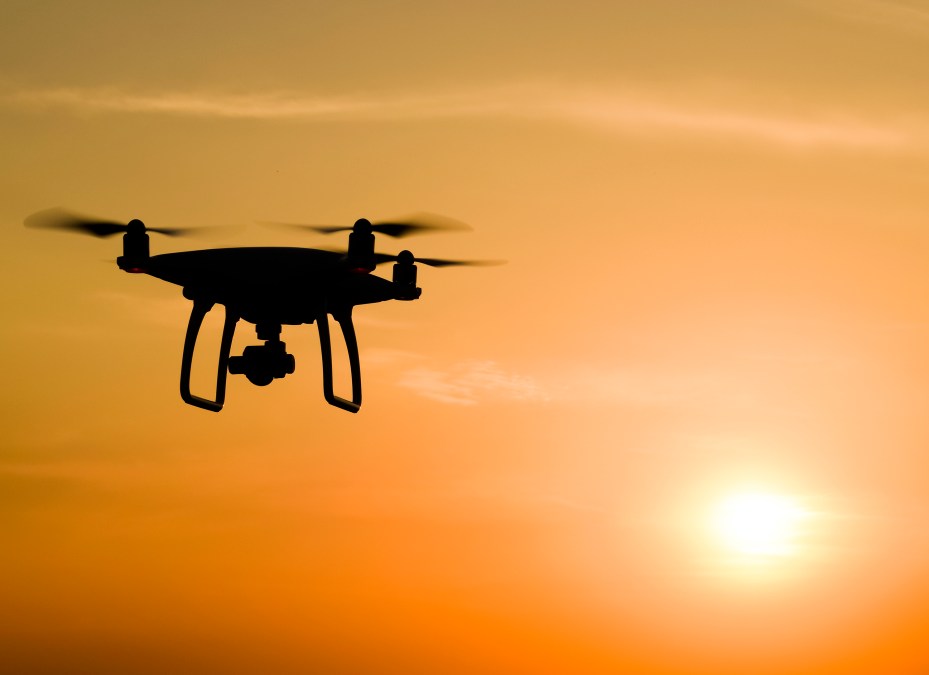 A new paper from the American Civil Liberties Union claims that an escalating number of law enforcement agencies are deploying drones in response to 911 calls and that stronger guardrails are needed to prevent overreaches in surveillance.
The ACLU sounded its alarm on "drones as first responders," or DFR, programs, in which law enforcement officials send drones to the scenes of emergencies, often beyond the visual-line-of-sight of drone operators. The group claims in a report published Thursday that the growing trend poses privacy risks and could lead to routine aerial surveillance of public and private places. Some law enforcement agencies using drones, meanwhile, say that the new programs are making policing more effective and reducing the potential for escalation during incidents.
The report highlights a police department in the San Diego suburb of Chula Vista, California, which in 2019 became the first law enforcement agencies with a DFR program. But in the years since, an increasing number of DFR programs have not only seen law enforcement agencies sending drones to the scenes of violent crimes, fires and accidents, but to less serious incidents, such as "loud music," a "water leak," and someone "bouncing a ball against a garage," the paper said.
The paper claims that out of the dozen or so unnamed programs evaluated, only Chula Vista published its drone flight data and that only a handful had published their drone-use policies. Jay Stanley, the ACLU analyst who authored the paper, said that this lack of transparency is why police need stronger guardrails.
Not just 'bad guys'
Stanley wrote in his paper that drone dispatches to less-serious incidents could usher in routine aerial surveillance.
"There's a tendency for government — and we've seen this at all levels from the NSA down to the local police department — to justify new powers by pointing to the most extreme emergencies attacks and and bad guys," Stanley told StateScoop in an interview. "And then once granted, those powers end up using them for very ordinary, everyday situations."
Stanley admits Chula Vista has been transparent with its drone program — it publishes on a public dashboard the time, purpose, destination and route of every flight its drones take and its policies are available online, as well. But, he says, once beyond visual-line-of-sight flights become normalized, routine patrols, suspect surveillance and anticipatory flights could become just as normal.
And amid privacy concerns, some municipalities are using drones to conduct limited surveillance. A new law in Illinois permits drones to be flown over certain public gatherings, drones in South Carolina are used to survey inmates at correctional facilities and New York uses drones to monitor shark activity.
The 4th U.S. Circuit Court of Appeals found in 2021 that the Baltimore Police Department's attempt to deploy a piloted aircraft in a citywide aerial surveillance program in 2021 was unconstitutional. But Stanley said that the courts might be less clear about the constitutionality of drone surveillance, which is why the ACLU is pushing for proactive regulation.
DFR guardrails
The ACLU report tallies 1,400 law enforcement agencies — out of the 18,000 nationally — with drones or a drone program. Stanley said governing bodies of those localities, such as city councils, must consider guardrails and restrictions on their use to curtail potential abuse through surveillance programs.
Those guardrails, Stanley argues, must go beyond the current regulations, instated in 2016 by the Federal Aviation Administration, that largely restrict drones to be flown beyond an operator's visual-line-of-sight. He said the two most important guardrails are limiting drones to be used only for serious emergencies and ensuring that DFR programs operate transparently.
"With proper controls and auditing, this data could also serve as a deterrent to flights that are not for legitimate law enforcement purposes," Stanley wrote in the paper. "The practice of per-flight transparency should be regularized and mandated as a part of every police BVLOS drone program."
Guardrails become more urgent, Stanley writes, as the FAA considers a new rule that could allow anyone meeting certain criteria to operate a drone beyond visual-line-of-sight, or BVLOS. He said the rule could also go on to support aerial surveillance programs and that several agencies with DFR programs have already secured waivers from the beyond visual-line-of-sight restriction.
'Genius to send a DFR'
The Cobb County Police Department in Marietta, Georgia, is one of the departments interested in expanding to a DFR program, Capt. Darin Hull told StateScoop. Hull, who oversees the department's violent crime bureau, crime center, crime analysis unit and Homeland Security units, said the department uses drones for crime scene documentation, traffic accident reconstruction and de-escalating calls where someone is barricaded.
Hull said he's interested in a DFR program because he's seen how drones have helped the department be more effective and reduce the potential for bodily harm. In hostage situations, he said, the department has sent drones into homes to locate both suspects and innocent parties.
"It can allow you to push a SWAT team into a structure and maybe own some of it," he said. "So if we can locate and put a drone on the person, that team can move in and extract somebody out that could be in danger, but they can do it safely because they know where the suspect is."
In contrast to Stanley's push for only sending drones to serious calls, Hull said that using a drone to respond to non-emergency situations could make police more effective and keep communities safer.
Hull said he visited with the Brookhaven, Georgia Police Department — which has a DFR program — and watched the department dispatch a drone to an illegally parked car, which he said allowed its officers to instead "do proactive work, or go to another call for service, reducing the response time."
And not sending armed officers to non-emergencies, he said, could help prevent them from escalating into dangerous or deadly encounters.
"That drone literally mitigated 100% chance of there being any kind of escalation for a simple call for service," Hull said. "So I'm not saying the ACLU is wrong, I would never say that. But I would say sometimes you have to be forward-thinking on how can we deliver the police services in a manner that the society wants. So, I'm on the opposite page: genius to send a DFR to an illegal parking call."