California governor appoints new data center head
After more than four years as agency CIO for the Department of Food and Agriculture, Robert Schmidt could be headed to the Department of Technology.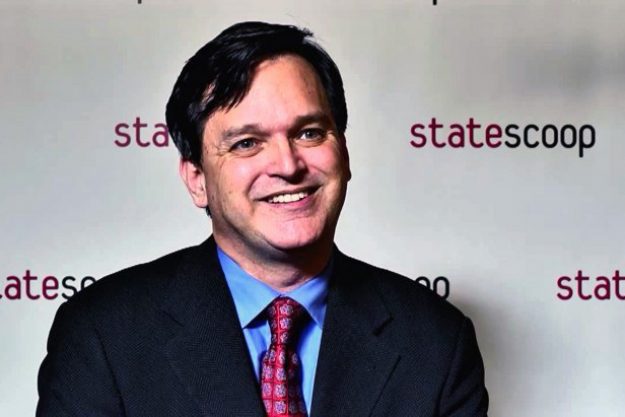 The chief information officer for the California Department of Food and Agriculture could be headed to the state CIO's office.
Gov. Edmund Brown appointed Robert Schmidt, who has been CDFA's CIO since 2011, Tuesday as the chief of the Department of Technology's Office of Technology Services, pending Senate confirmation.

In the new role, Schmidt would be responsible for managing the state's data center — and the $350 million budget that comes along with it. Schmidt would lead a team of 620 employees. OTech's data center is responsible for handling the data of more than 200 departments at the state, local and academic level within California's borders. In addition to the main facility, Schmidt will also oversee the backup data center in Vacaville.
The center itself operates the main statewide network and CalCloud — California's cloud offering for state and local governments.
Schmidt told StateScoop in a phone interview Wednesday that in the new role, he hopes to continue to help move state data center operations into the future.
"As we look to the future of data centers as a whole, the move is to the cloud, and we need to recognize that," Schmidt said. "It's about turning data centers from managing technology to running services, so becoming, in essence, a cloud broker."
Schmidt will report to recently-hired Chris Cruz, the Department of Technology's chief deputy director for operations. Cruz reports to the state CIO, Carlos Ramos. He'll also receive a salary bump from $119,000 annually as agency CIO to $138,288, according to the governor's announcement.

For Schmidt, the new role is the logical next step for his career. At Food and Agriculture, he pioneered the department's mobility efforts and helped farmers across the state work within a sensor-enabled "Internet of Agricultural Devices."
Prior to his role at CDFA, Schmidt was principal of statewide IT consolidation at the Department of Technology and a system software specialist for the California Franchise Tax Board. He's also spent time as a programmer for the California Department of Health Care Services.
"This is everything that I've been waiting for. Now is my chance," Schmidt said. "It's the culmination of my career of 15 years as a technologist, and moving into management — it's a big achievement for me."
The California Department of Technology did not respond to StateScoop's request for comment by publication time.