Los Angeles ditches mainframe for California's data center
The city has signed a three-year $10.5 million deal that officials say will free it from legacy infrastructure that is weighing down progress.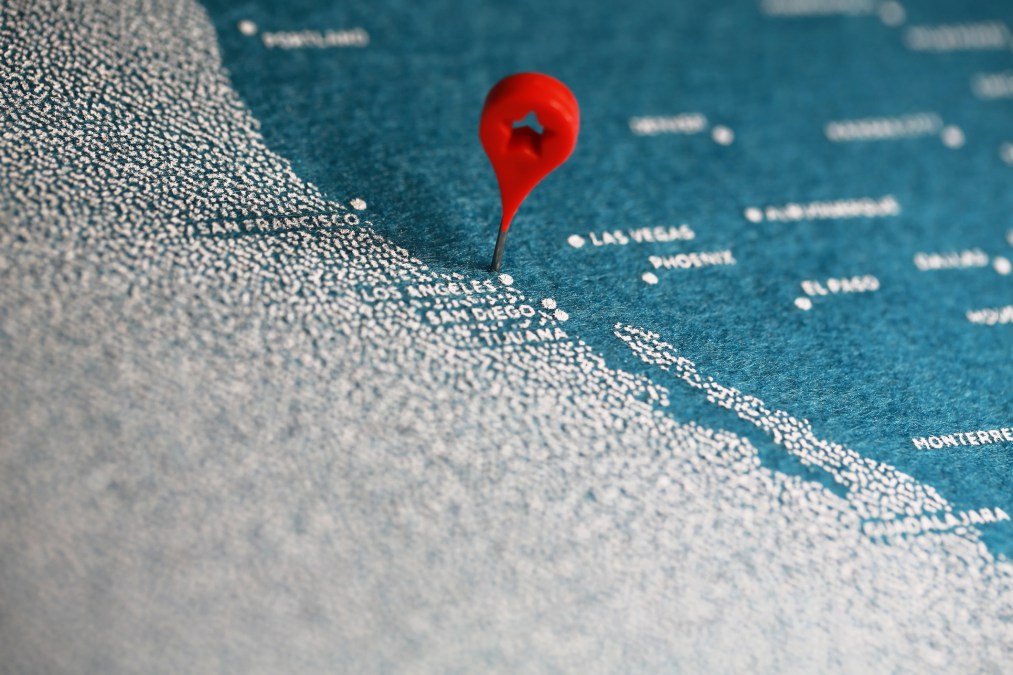 The California Department of Technology this week announced a $10.5 million agreement with Los Angeles that will allow the city to transition off its aging mainframe and instead use the state's data center.
Cross-jurisdictional shared service agreements like this are common, but state and city officials are praising this deal for its ability to free the Los Angeles government, which serves 4 million residents, from the technical baggage of maintaining aging hardware. It's also created hope that the Los Angeles arrangement could encourage similar agreements across the country, as officials told StateScoop that many localities still either don't know it's an option or shy away from allowing an outside entity to wield any sort of influence over their systems.
Ted Ross, the Los Angeles Information Technology Agency's general manager, said the city has been striving in recent years to modernize its IT, but has been restrained by the need to continue supporting its mainframe, which is more than 30 years old.
"Quite often in technology we talk about human resources and funding. I think a third component is focus," Ross said. "This agreement allows us not only the human resources to reduce the mainframe but allows us to focus our mainframe around virtualized hybrid cloud."
In addition to foregoing a multimillion-dollar upgrade to replace its mainframe, Los Angeles will also enjoy the same pricing on software licenses as the state, which are cheaper than what the city could negotiate alone.
The city's migration to the state's data center is expected to be completed in October.
Disappearing skills
The three-year deal — which has an option for a three-year extension — was in the works for at least three years. One reason it took so long to implement was convincing some municipal agencies that they would receive the same level of service from the state they were getting from the city. There were also concerns about moving some of Los Angeles' most critical services, including its public safety functions, off a locally controlled mainframe.
But Ross said staying on the mainframe wasn't practical.
"Mainframe skills are not being taught in colleges," he said. "And honestly, if you do not have the staff to perform the skills, then you'll find yourself paying more and more money for specialized contractors."
Many similar agreements have been formed around the country in recent years to address similar issues of workforce, aging infrastructure or otherwise limited resources inside government. Mississippi, New York and Texas all run large managed services contracts; Cuyahoga County, Ohio, uses that state's data center; and in California other cities like Sacramento, along with some local schools and libraries, have been relying on the state's networking services.
California Chief Technology Officer Richard Rodgers said the agreement between Los Angeles and California makes sense because their governments already serve many of the same constituents and his department didn't need to invest in any new technology to support the city.
"The mainframe is such a key player in government and as much as people want to automate, there's still going to be a subset of these things staying around for a long time," Rogers said. "It makes sense for California to centralize its workforce so Los Angeles can modernize."
California is not just open to these kinds of agreements, Rogers said, but they're written into the technology department's mission.
"We provide technology services for state and local government," Rogers said. "We've got to do more of that partnering."
'We got this, bro'
Doug Robinson, executive director for the National Association of State Chief Information Officers, told StateScoop the partnership between Los Angeles and California is an exemplar of how a city can ameliorate significant challenges around technical debt and workforce.
"These things cities face are all the things states face, but states have the buying power and capacity to serve other jurisdictions," Robinson said.
NASCIO survey data from 2016 shows that shared service agreements across many different services are on the rise. About half of state CIOs said they expected to increase investment in their capacity to serve local governments in the coming years.
"The rub is the state doesn't have a lot of resources to educate and market," Robinson said, noting that many localities aren't aware that they can partner with state government for additional services.
Another challenge in local government is a fear of outsiders upsetting the status quo, Robinson said. Many in government are uncomfortable with the idea of their data center being anywhere but on-site where they can see it, while others suffer from a "you're-not-the-boss-of-me" syndrome, Robinson said — even amid critical cybersecurity events.
"We hear from these people," Robinson said. "The response is, 'We got this, bro. Thanks state, but we don't need your help.' "
Some local CIOs push for stronger engagement between state and local government, including Los Angeles' Ross, who in 2016 called on then-newly appointed California CIO Amy Tong to consider engaging more heavily with local government, alongside technology officials from San Francisco, Palo Alto and Sacramento. But those local officials may find themselves in the minority.
According to NASCIO, 85 percent of state CIOs say cultural resistance to change is a challenge in forming these types of agreements. Even though cross-jurisdictional service agreements are typically lauded by those involved as being symbiotic relationships, Robinson said the "emotional and cultural challenges" continue to loom large.
"We've got to get over that to improve efficiencies and effectiveness and savings," Robinson said. "That's the challenge of the ages."