AWS names 2018 'City on a Cloud' competition finalists
The winners will collectively receive 50,000 in Amazon Web Services credits.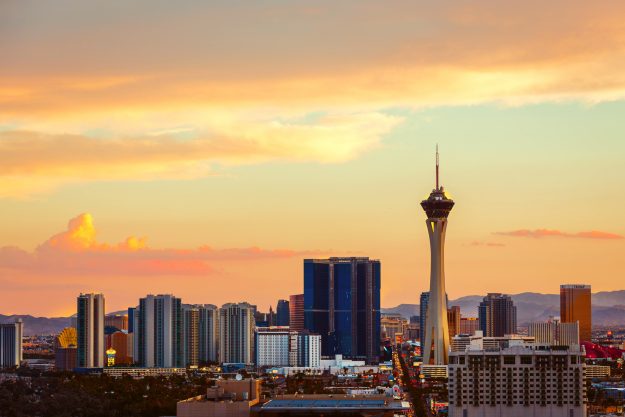 Amazon has named finalists for its 2018 City on a Cloud Innovation Challenge . The annual competition recognizes creative and entrepreneurial hubs of innovation that use Amazon Web Services (AWS) to simplify IT workloads, spur government innovation, and produce some sort of societal benefit.
This year, Amazon fielded applications from all over the world, and for the first time the competition welcomed applications for a category dedicated to entities serving disadvantaged communities. The 2018 finalists' projects run the gamut, covering hot-button issues such as emergency response, disaster preparedness, community-based policing, election security, among others.
The competition, open to technology organizations, nonprofits, schools, cities, and local governments, has four categories: best practices, partners in innovation, dream big, and we power tech. The prompt challenges contestants to create and showcase AWS-enhanced techniques and services that will "help make the world a better place."
Amazon judges each entry on the degree to which it utilizes AWS, how it expands services and offerings to citizens, and the magnitude of its impact on the local community. Projects that excel in all three categories are most likely to win.
A list of all the 2018 finalists , which includes dozens of government entities, can be found on the competition website.
In the "best practices" field, Amazon judges contestants on how they deploy AWS to solve a governmental challenge. The finalists include cities employing data solutions, a public-private health benefit exchange, and more. With the partners of innovation award, Amazon recognizes another company or organization that has deployed a technological solution to a social or governmental problem.
The "dream big" award is for cities or schools that have a great idea but need a little assistance to get it over the finish line. Among others, finalists in this category proposed creating a data lake to centralize information and analytics across a statewide university system, offering a streamlined small business portal, and utilizing blockchain to improve record storage.
The competition's newest category — "we power tech" — recognizes a technology partner that serves underrepresented, disadvantaged groups. The finalists in this section work on issues as diverse as recidivism reduction, multilingual engagement platforms, healthcare, and refugee resettlement.
The winners will be announced next week at the AWS Public Sector Summit in Washington, D.C., and will receive AWS promotional credit to start or continue the proposed projects. In all, $450,000 worth of credit will be distributed.