AWS announces winners of annual 'City on a Cloud' competition
Washington, D.C.; Los Angeles; and Asheville, North Carolina, are among the cities that were awarded for their creative uses of Amazon's cloud-computing platform.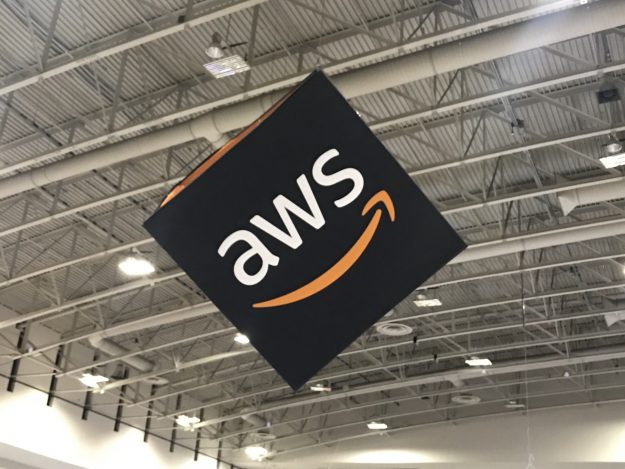 Amazon Web Services on Wednesday named 12 winners of its annual "City on a Cloud" competition, awarding five U.S. cities and a handful of educational institutions and startup companies for their use of the company's could-computing platform. The winning cities were recognized for projects ranging from enabling residents to ask smart speakers to look up municipal data to a platform designed to remedy a glaringly low percentage of public contracts awarded to minority-owned businesses.
Teresa Carlson, AWS's vice president of worldwide public-sector operations, announced the prizes at the company's annual summit in Washington, D.C.
D.C.'s Health Benefit Exchange Authority, which operates the district's insurance exchange established in compliance with the Affordable Care Act, received a "best practices" award for a large jurisdiction for using a variety of AWS services — including the S3 and EC2 storage platforms — as it's moved its data from traditional physical services to a cloud-based one. According to Amazon , D.C. still operates the only state-level exchange that is completely cloud-based.
The 83,000-population city of Johns Creek, Georgia, won a best practices prize for small or midsize cities for developing a localized skill for Amazon's digital-assistant software, Alexa. Residents of the Atlanta suburb who own an Alexa-enabled device can ask it to look up information from the city's open data catalog.
Meanwhile, Los Angeles and Asheville, North Carolina, received "dream big" awards. Los Angeles won for using AWS platforms to develop an early-warning system for earthquakes capable of delivering alerts via a mobile app up to one minute before tremors begin.
Asheville, meanwhile, is developing a platform to make its municipal contracting process more equitable to minority-owned businesses. Statistics from 2015 — the most recent year for which data are available — revealed that of $66 million in city contracts, only $4,500, or 2.7 percent, went to black-owned companies. The "resource hub" Asheville is building to remedy that gap uses chat bots and interactive FAQs to direct businesses to education, legal and financial tools to help them bid for future projects.
AWS also gave Philadelphia a "we power tech" award for its development of a multilingual, voice-activated digital program to help its non-English-speaking residents better connect with city services. It is also expected to help officials collect more accurate data about Philadelphia's immigrant communities.
Honorable mentions went to Las Vegas, which made its public-access television channel into a digital streaming service capable of interacting with Alexa requests, and Tallahassee, Florida, which created a power-outage map in conjunction with Esri that runs on the EC2 platform. The North Carolina Board of Elections was also noted for using AWS to scale up capacity when its online systems are inundated with requests for voter registration information, polling place locations or results.
Other recipients of the AWS prizes included Great Britain's National Health Service, the University of Münster in Germany, and iCrimeFighter, a mobile law-enforcement app that allows police officers to upload crime-scene audio and video to a cloud-based database that can then be accessed by their colleagues back at the station.
A complete list of winners is available on AWS's website.