Smart infrastructure spending to bridge legacy and cloud IT
Virtualized infrastructure that integrates legacy and modern applications in a multi-cloud environment can help agencies lower operating costs and strengthen security.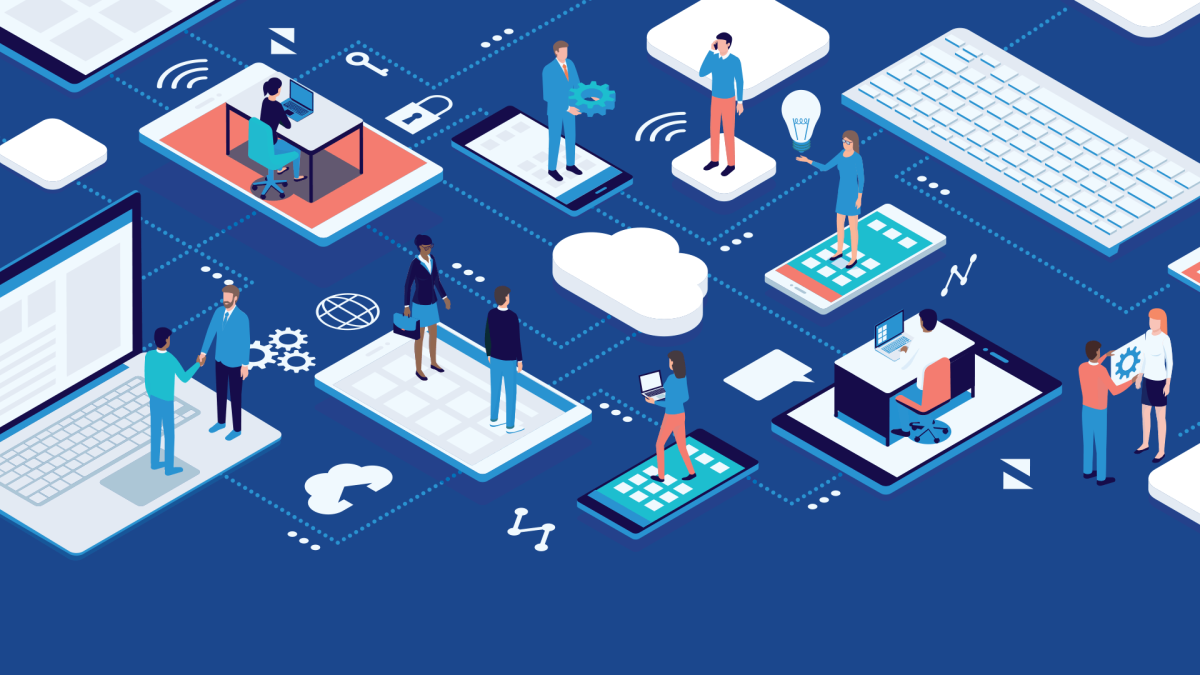 Though state and local agencies are making strides to migrate IT operations to cloud environments, the complexity and ongoing investment needed to also maintain legacy systems require a new solution.
One approach that's helping to tame the complexity is a modern application platform that uses virtual machine workloads to integrate and adapt legacy solutions to work within cloud environments. Modern application platforms can boost IT performance and security in multi-cloud environments by bring those applications into a single operating environment, says Ranil Dassanayaka, vice president for architecture and solutions engineering for government, education and health at VMware.
Deploying applications in a layer that operates across multiple environments — using modern, microservices-based architecture — streamlines the ability to make incremental adjustments to applications and then quickly deploy those updates across the networks, he explains in the report, produced by StateScoop and underwritten by VMware.
The VMware Cloud Foundation, for example, integrates VMware's advanced virtualization tools for servers, storage and networking into a powerful platform that gives agency CIOs the flexibility to take advantage of various efficiencies as they arise with multiple cloud service providers, like AWS GovCloud or Microsoft Azure, says the report.
The application platform provides the agility to seamlessly deploy incremental application improvements across network infrastructure — on-premise and in the cloud — without the intense retooling work that often accompanies application upgrades across siloed systems.
"Instead of refactoring, agencies will only need to 're-platform' their workload," explains shares Jim Hull, director of solutions architecture for government, education and health at VMware. "That work is significantly less costly and more time efficient for IT teams — and it shouldn't require any new skills that agencies don't already have."
Additionally, VMware Cloud Foundation manages zero-trust security policies across existing data centers and in the cloud, all the way to the network's edge, Hull says.
"No other network platform today provides this level of intrinsic security," he explains. "Agencies will be able to integrate their existing security solutions into the platform and designate who and what can access the network."
The platform seeks to simplify the complexities of siloed agency infrastructure that has been built out over the decades.
The report shares how bringing siloed technology resources together into a holistic, software-defined and integrated system, agencies can realize significant benefits in efficiency — by shrinking their physical IT footprint, optimizing IT management resources and ensuring consistent security policies across physical and virtual infrastructure.
Learn more about how VMware's Cloud Foundation can help your agency manage your applications more efficiently on-premise and in the cloud.
 This article was produced by StateScoop and sponsored by VMware.