Data explosion prompts agencies to look at advanced e-discovery platforms
A new report highlights how modern, cloud-based e-discovery tools allow agency leaders to tap into the full potential of their data.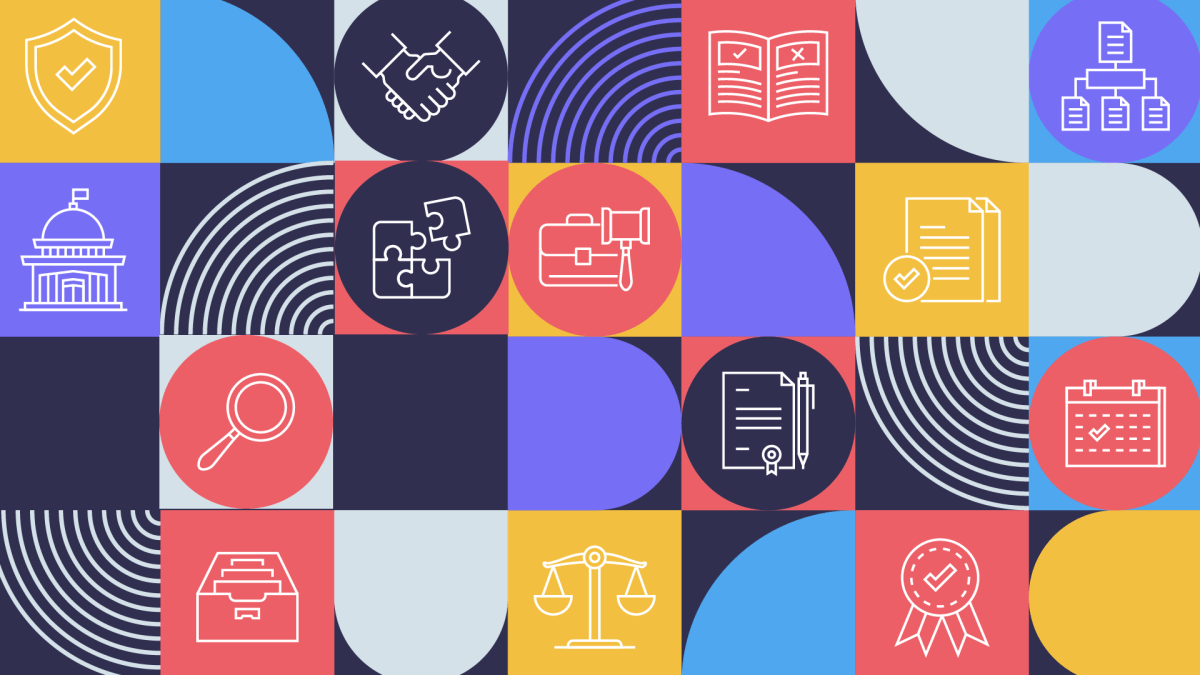 Data, arguably the government's most important resource, is growing exponentially — and increasingly more dispersed as agencies adopt decentralized networks. That's leading agencies and organizations in highly regulated industries to look for tools capable of assuring the reliability and sourcing of data, especially when conducting an investigation or responding to a FOIA request.
While agencies are used to managing large amounts of data, experts suggest that agency and program executives are missing out on capabilities that would help them manage and analyze massive datasets more effectively and tap into their data's full potential.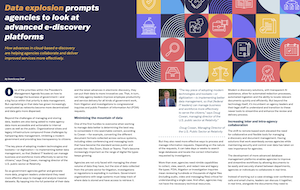 Organizational siloes and legacy infrastructure continue to inhibit the modern use of data in government as well as reduce transparency to citizens, says a new report produced by FedScoop and StateScoop underwritten by Relativity.
"The key piece of adopting modern technologies and toolsets—or digitization—is implementing better data management, so that [federal IT leaders] can manage business and workforce more effectively to serve the citizens," says Doug Cowan, managing director of the U.S. public sector at Relativity.
The report highlights why modern electronic discovery, or e-discovery solutions, offer the capabilities, speed and security the government needs when handling investigations, FOIA requests or other legislative inquiries. The Relativity platform, for example, is coupled with transparent AI assistance, allowing for automated redaction processes, automated ingestion and the ability to locate relevant documents quickly and efficiently.
Additionally, the shift to remote-based work elevated the need for collaborative and flexible tools for document management. Litigation, investigations and records requests can involve the tedious collection and review of a vast amount of potentially relevant material. Furthermore, multiple agencies may need access to and understand the same data. Having solutions that work seamlessly across agencies while maintaining security and control over data has taken on new importance for agencies.
Instead of working out a case strategy over conference calls and email chains, leaders can discuss it together, in real-time, alongside the documents they need to make their case. They can make tactical decisions online using secure messaging, saving valuable in-person meetings for more critical priorities, says the report.
Cowan also highlights capabilities within Relativity's FedRAMP-approved AI platform to automate personally identifiable or privileged information. And by leveraging a tool already built on Azure Government—alongside government-managed data—users can quickly cull through data securely, with minimal upload and export time.
The report further explains why modern e-discovery tools assist government agencies and organizations that deal with their constituent's most sensitive data or complicated litigation or investigations in achieving their mission and streamlining operations.
Read the report for more information about how Relativity can help your organization organize data and discover the truth.
This article was produced by Scoop News Group for FedScoop and sponsored by Relativity.