Virginia tech agency improved but needs happier customers, audit finds
An audit found the state's technology agency improved vendor monitoring under its new supplier model, but that many state agencies remain unsatisfied with its services.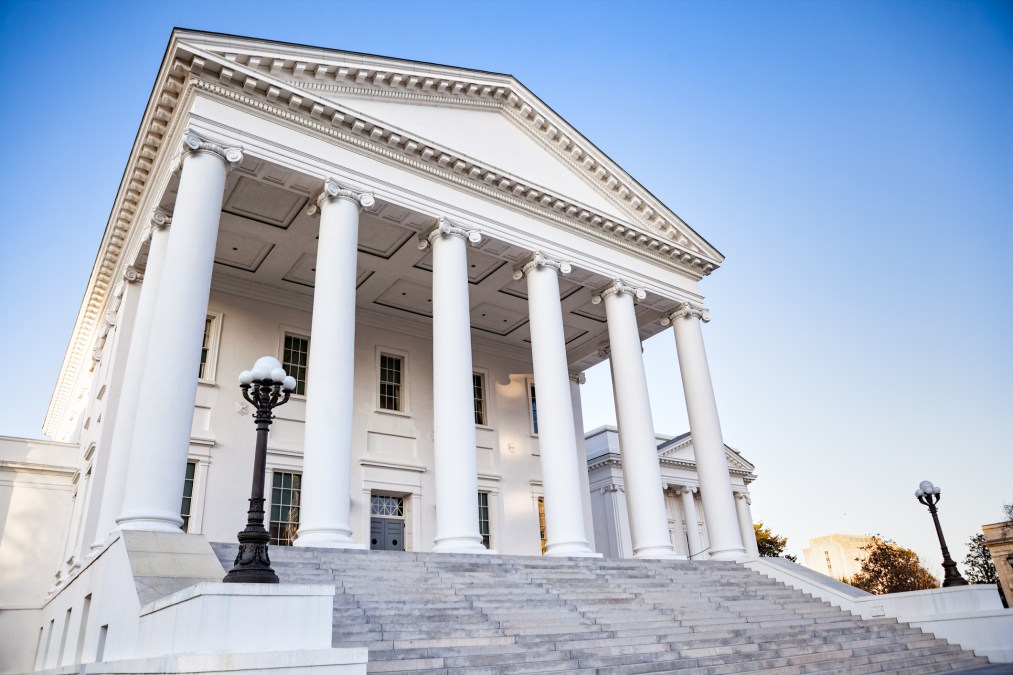 Virginia's Joint Legislative Audit and Review Commission on Monday gave the state's IT agency a much more favorable review than one it issued last year, following the Virginia Information Technologies Agency's completion in April of its transition to a multi-vendor service model.
In its report, the commission wrote that VITA has improved its contract management capabilities, after being warned last year that it wasn't watching its vendors closely enough. In particular, the commission noted that VITA has boosted the supplier performance requirements it was enforcing from 30% to 97%. In past interviews, Virginia Chief Information Officer Nelson Moe told StateScoop that disentangling from its former vendor, Northrop Grumman, complicated the transition.
"We took major technical debt going into this thing. We planned on doing this over three years, nice and sequenced, but we didn't have that luxury," Moe explained following last year's poor review.
But many of the agency's struggles in managing the transition appear to be over now. And the new arrangement — which allows the state new flexibility in selecting individual companies for each of its IT services — is "extremely good," Moe said last month.
Other changes since last year include VITA's creation of new positions to help manage operations, including a chief operating officer, Jonathan Ozovek, and a chief administrative officer, Dan Wolf. Moe explained that the new roles have allowed him to spend more time promoting VITA's services to the rest of the commonwealth government. VITA has not, however, completed a "comprehensive assessment" of its organizational structure or staffing to determine whether further changes are needed, the report states.
In an email to StateScoop, Ozovek wrote that the new organizational model's efficacy can be seen in how VITA "stepped up" to meet the needs of the state this year.
"More than 75% of our customer agencies commended VITA's response to help their agency maintain business continuity and operations during the pandemic," Ozovek wrote. "During this process, we were able to quickly upgrade our traditional VPN capability, … upgrade our internet backbone, and rapidly deploy cloud based remote access technologies to not only meet the needs of the pandemic, but to establish a proactive posture for the future. We increased our remote working capability by 10X ultimately. We would not have been able to achieve this outcome as quickly or as effectively if not for the significant process stabilization efforts undertaken previously."
Ozovek also pointed to the multi-supplier model's cost savings. VITA estimated Virginia will save about $212 million between fiscal years 2021-2024 using the new model. In fact, the report states, "net savings are expected to increase over time because the cost of most infrastructure services is scheduled to decrease in future years."
But there are still areas of concern. Though the satisfaction rates among VITA's customers has risen from 27% last year to 40% this year, auditors noted that much work remains.
"Fewer than half of these agencies said that VITA's infrastructure services are of sufficient quality and reliability," the report notes. "Agencies remain dissatisfied with VITA's services even as suppliers are meeting the majority of their performance requirements."
Auditors also noted that among state agencies, many of which depend on VITA's services to conduct their day-to-day operations, 31% reported dissatisfaction with network services. In particular, agencies said they disliked lacking visibility into whether network problems were related to VITA's centralized network or the agencies' portions of the network.
"This prevents agencies from knowing how to address network problems," the report explains.
Key among its findings, the commission recommended the state legislature require VITA to report annually on the "adequacy" of its network infrastructure to meet customer agency needs.