Virginia to drop degree requirements for state jobs
Virginia's governor announced that degree requirements and preferences for the majority of classified state jobs will be dropped come July.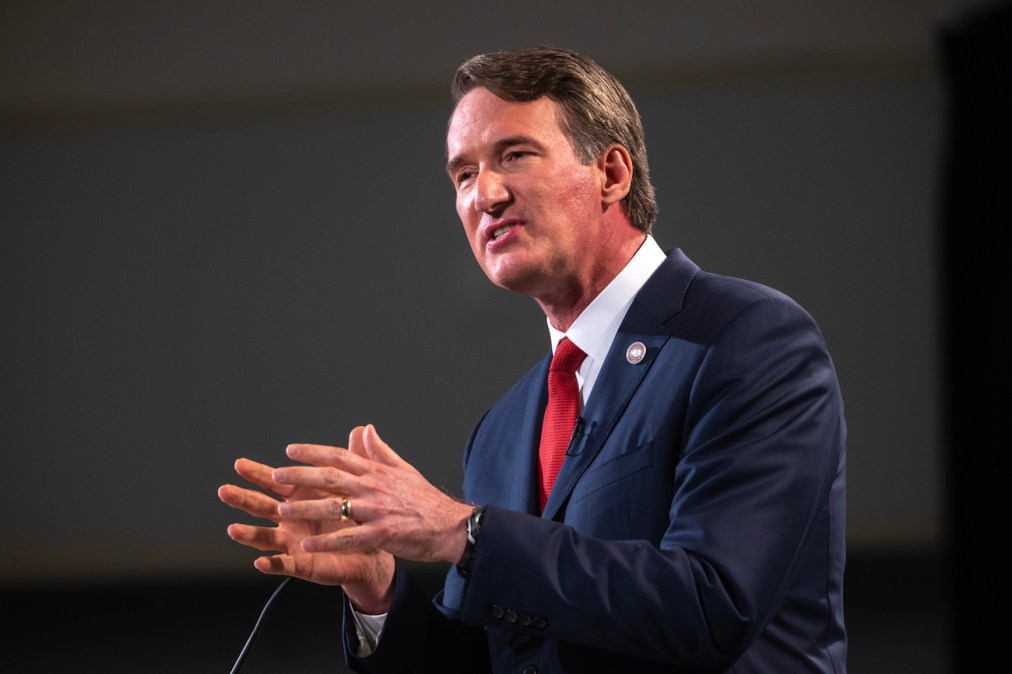 Virginia Gov. Glenn Youngkin announced Tuesday that degree requirements and preferences for the majority of state classified jobs will be dropped come July, including positions within the Virginia Information Technologies Agency.
The education requirements or preferences for nearly 90% of the commonwealth's hourly and part-time jobs will be dropped as part of the Youngkin administration's efforts to mitigate workforce issues and improve hiring processes.
"On day one we went to work reimagining workforce solutions in government and this key reform will expand opportunities for qualified applicants who are ready to serve Virginians," Youngkin said in a press release.
In lieu of degrees, equal consideration will be given to applicants with an equivalent combination and level of training, knowledge, skills, certifications or experience, Virginia Secretary of Labor Bryan Slater said in the release.
Virginia joins Maryland, Indiana and a handful of other states to lower the barrier to entry on government jobs in the face of hiring and retainment issues. More recently in March, North Carolina Gov. Roy Cooper signed an order that encouraged state agencies to recruit people based on their accrued skills and experience, rather than just college diplomas.
Meredith Ward, the deputy executive director of the National Association of State Chief Information Officers, told StateScoop that these moves are part of a larger trend among states seeking to close their workforce gaps. A recent report co-authored by Ward and released jointly by NASCIO and the National Governors Association examined these challenges within cybersecurity-related fields, including outdated job titles, the lack of remote-work options and stringent requirements — like academic requirements.
The report also correlated these challenges with the COVID-19 pandemic, which Ward said just intensified some of the issues already present.
"The pandemic exacerbated everything, right? It's not like we didn't have these problems before but it highlighted so many things," Ward told StateScoop. "You know, it highlighted legacy systems, and the importance of legacy modernization and a lot of the stuff that has kind of gone unfunded or unmodernized in several years."
That workload, combined with some states' push to return to in-person office settings and employees' desires for more diversity in the workplace, has caused a bit of burnout, Ward said, adding that it's not just cyber jobs but all tech jobs across the public sector.
And because of how varying the challenges are across the job positions, fields and departments, there is no "one size fits all" approach to fixing the issue — but that state leaders are beginning to recognize that by dropping degree requirements, she said, is a great first step.
"One size fits all doesn't work. And oftentimes in government, that's like our thing, right?" Ward said. "So just having that flexibility to look at everything, because some jobs might need one [requirement], and these don't. And not just putting a blanket requirement over everything."
A spokesperson for VITA told StateScoop in an email that they will be removing degree preferences from job postings, and that they've been paying attention to the "quickly evolving nature" of professional development standards in the technology industry.
"While the majority of current VITA job listings don't contain a degree requirement, we fully support Gov. Youngkin's vision for workforce planning and recruitment solutions," the spokesperson said. "Our team looks forward to implementation of the new workforce practices this summer."