Auditor says Virginia's new multi-vendor model needs extra oversight
State CIO Nelson Moe said he agrees with the criticisms of a recent report, but that there's a bigger picture to be reckoned with.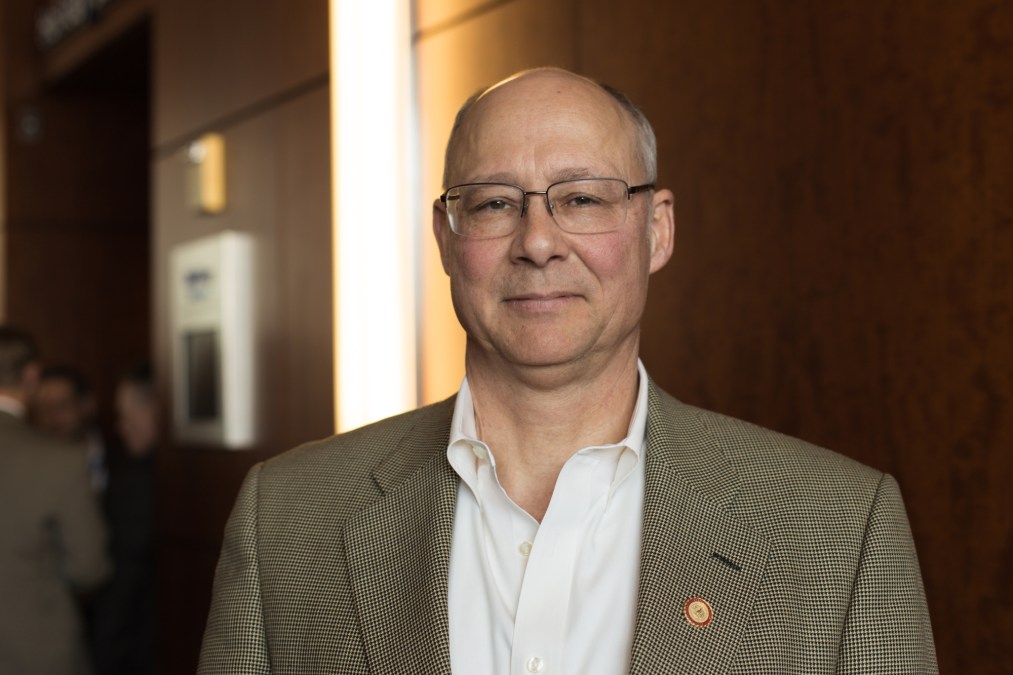 Virginia paid its estranged IT contractor Northrop Grumman $35.8 million last December to settle a lawsuit and finally cut ties with the company that had been the state's single IT service provider the previous 13 years. But the state's new multi-supplier model has come under criticism from a legislative review committee that says the state's technology agency is not watching its vendors closely enough.
Full implementation of the multi-supplier model under the Virginia Information Technologies Agency has been delayed for more than six months, according to a review published Monday by the state legislature's Joint Legislative Audit and Review Commission. The commission also says VITA hasn't sufficiently staffed its contract management function and that its various contractors are not being held to the requirements of their contracts.
"VITA staff did not begin tracking whether suppliers had completed many contract deliverables until eight months after the contracts started," the report states. "As of August 2019, VITA was still not formally tracking whether suppliers were completing hundreds of additional contract requirements related to the provision of services."
Virginia Chief Information Officer Nelson Moe has praised the state's new multi-supplier model over the past year as a major step toward a more flexible and innovative IT environment that he expects will also save the state on its IT spending. Moe hired a chief operating officer and chief administrative officer in August who could take over some of the functions traditionally handled by his CIO role so that he could dedicate more time to managing relationships with the state's various vendors.
Moe told StateScoop on Tuesday that while he appreciates the audit committee's oversight, he believes the outcome of the report is largely a function of the investigation having been conducted while the multi-supplier model was still being established by the state and that it also doesn't reflect some of the additional challenges the state faced while rolling out the project quickly after the Northrop Grumman dispute.
"What we have to keep in mind is that in this long-term view we had a supplier that was not interested at all in helping the commonwealth," Moe said. "Previously, we had no leverage or visibility into the system. A year ago we were still in a lawsuit with Northrop Grumman. We took major technical debt going into this thing. We planned on doing this over three years, nice and sequenced, but we didn't have that luxury."
The report also says VITA was not resolving "major issues" with suppliers fast enough.
"As a result, multiple agencies have experienced prolonged problems with key VITA services—such as phone, internet, and email—that have hindered their operations. VITA suppliers also have not resolved billing disputes or agency requests for new IT services in a timely manner," the report reads.
The audit's overarching criticism is that "VITA leadership needs to better ensure the agency is implementing the multi-supplier model effectively." It recommends that the legislature conduct a comprehensive review of VITA's organizational structure to determine whether it's currently equipped to properly manage the multi-supplier model.
The committee also recommends that the agency adjust its procurement procedures "to ensure that suppliers are evaluated using a reasonable number of criteria that are appropriately prioritized," begin using a comprehensive tracking tool to monitor contract requirements, automatically collect penalties from vendors that miss requirements, and develop a new policy platform that can be used to address customer service issues.
Moe said he agrees with most of the review's findings, but that if the review was started today, the commission would have made different conclusions.
"We need that type of feedback, but this report was done in the actual work as opposed to after the actual work," Moe said. "We agree with a lot of the report but at the end of the day these types of models take months if not a year to mature. Give us some time, these will all mature out."