On-demand autonomous vehicles hit the streets in Arlington, Texas
The ride-hailing service is the first of its kind, according to executives from the transportation company Via, which is leading the one-year pilot.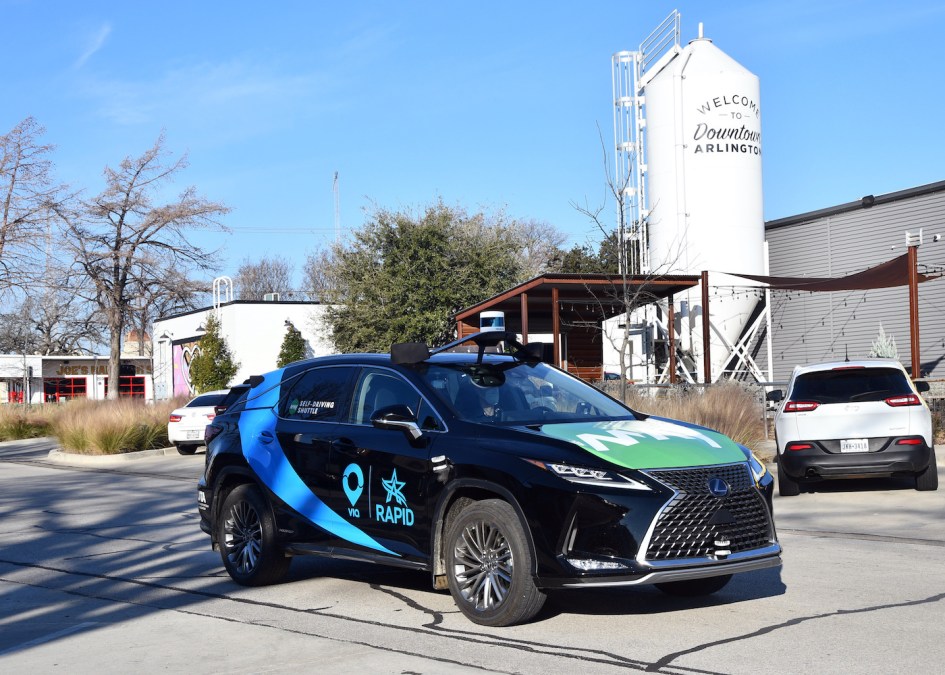 Residents of Arlington, Texas, are now able to cruise down their public streets in city-owned autonomous shuttles, the latest additions to the city's public transit fleet acquired for a one-year pilot through the Federal Transit Administration.
The on-demand autonomous shuttle program, called Arlington RAPID — short for Rideshare, Automation, and Payment Integration Demonstration — launched largely within the city's downtown sector on Tuesday. The pilot enables residents and University of Texas at Arlington students to book rides on the autonomous shuttles with Via, a mobility company that offers a ride-hailing app and public transit planning for municipalities. The five autonomous shuttles, paid for by a $1.7 million grant from the FTA, will drop passengers off at their choice of several pre-selected destinations, like libraries, restaurants, businesses or city hall, according to Via.
The program isn't the first time Arlington has experimented with autonomous shuttles, but it is a first of its kind, said Ann Foss, the city planner in Arlington's Office of Strategic Initiatives.
"We believe it's the first time autonomous, on-demand vehicles are operating on an existing public transportation service in the U.S.," Foss said.
All five of the shuttles will have emergency drivers on board, Foss said, similar to the city's previous pilots in 2017 and 2018 that offered autonomous shuttles outside of the city's existing public transit services. Via will handle the booking, routing and vehicle assignment aspects of the pilot through its transit planning software, Foss said, which is already in use by cities like Columbus, Jersey City and at least 200 more public transit agencies around the world.
The one-year pilot will enable students at the University of Texas at Arlington to ride for free, according to Foss, who said the city is working with university researchers to design surveys that assess how both riders and non-riders perceive the autonomous vehicles throughout the city. The program was also developed in part by focus groups organized by university researchers last fall to prioritize the needs of riders, Foss said. Previous autonomous pilots conducted in the city's entertainment district received more than 90% positive rider reviews on safety and comfortability, according to the city.