Colorado city says big autonomous-shuttle pilot is 'super valuable'
After testing in the Denver suburb of Golden, the Colorado Smart Cities Alliance plans to expand its self-driving shuttles into two more cities next year.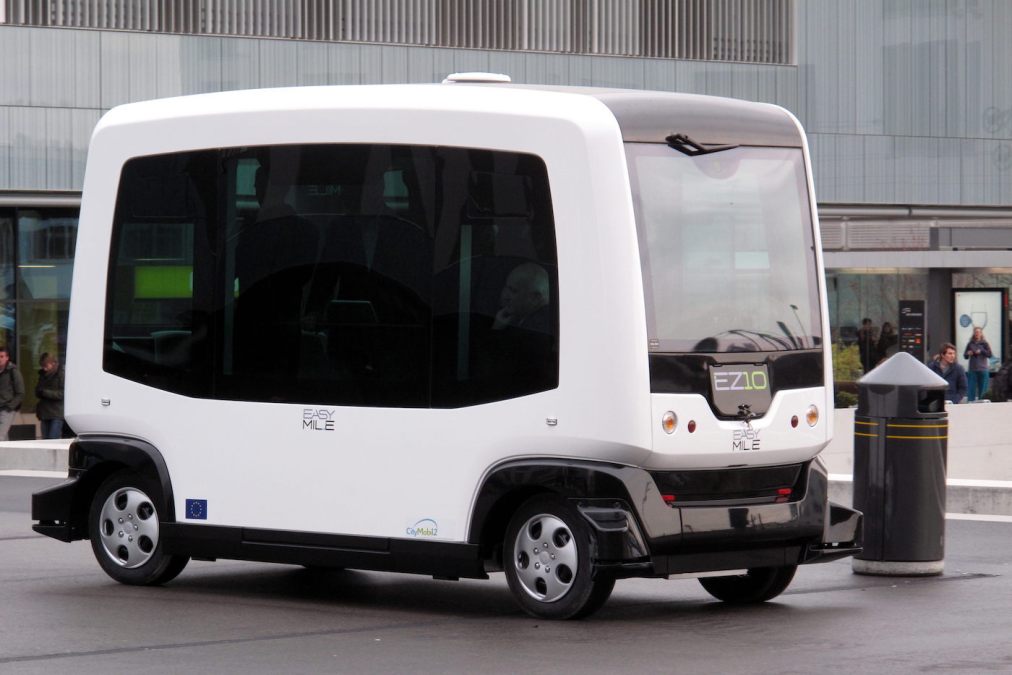 Nearly three months after a suburb of Denver launched one of the largest deployments of autonomous vehicles in the United States, riders are reporting that the self-driving shuttles have been "super valuable," said Tyler Svitak, the director of the nonprofit Colorado Smart Cities Alliance, the organization behind the vehicles.
The alliance, a group of cities, businesses and communities promoting connected infrastructure across Colorado, partnered with the City of Golden and the Colorado School of Mines earlier this year to test an autonomous shuttle system serving the school's 5,000 students. The pilot will eventually include seven active autonomous shuttles — the most EasyMile has ever deployed in one place, Svitak said.
Most projects testing the nascent transportation technology typically deploy only one or two vehicles.
"What's unique is scale," Svitak said. "EasyMile has never had a fleet this size before — and the ODD, or operational design domain, which is essentially where it's operating — is complex. Not the most complex they've ever had to do, but for example, it's in mixed-traffic, on public roads, there's roundabouts, and other things, including relatively modest daily traffic."
Golden, a Denver suburb of about 20,000, sits at the base of the Rocky Mountains and includes plenty of roundabouts and hills for the shuttles to navigate.
The reviews for the six-person shuttles, called Mines Rovers, have been positive so far, said Chelsea Barrett, the Colorado Smart Cities Alliance's manager, and a frequent shuttle passenger herself. Barrett said students riding the shuttles are "always really excited to talk about the project," and feel "inspired" to attend a school that's so involved with emerging technologies like autonomous vehicles.
Half the operational cost of the project is covered by the Colorado School of Mines, while the other half of comes from students, who voted to support the pilot into next year.
Engineering and social science students are also working on research projects related to the shuttles and developing apps, like a passenger counter, Svitak said.
"The city and School of Mines are starting to hear folks who might complain about getting stuck behind a slow moving shuttle, but for the most part, the feedback has been great, especially for users that might have a disability for example and didn't have a way to get around, or for students who don't want to walk up a hill," he said.
The Colorado Smart Cities Alliance, which plans to expand the project into Colorado Springs and Greenwood Village next year, is also developing a strategy guide for other civic technology organizations, businesses and communities to learn from as the pilot goes on. The group recently joined a supergroup including other smart-cities organizations around the country, and sharing information from autonomous-vehicle pilots is one potential benefit of that move, Svitak said.
"We want to use this project in order for the industry — cities, [departments of transportation], transit agencies — to learn what we had to go through and generally what any project will go through to do this," he said.